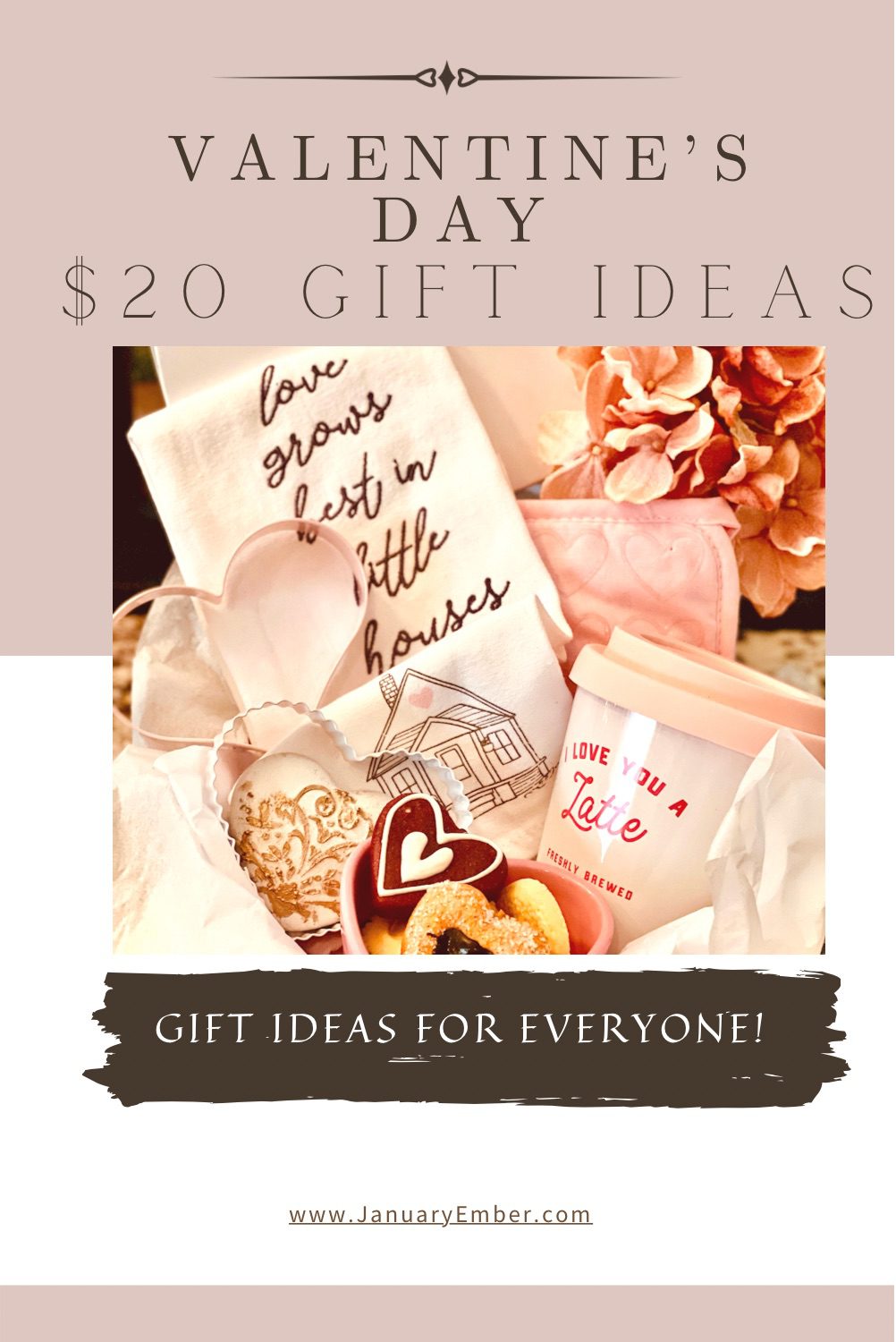 10 Easy Valentine's Day Gift Ideas Under $20!
I am the essence of Love and passion and all things romantic, as such, Valentine's Day is most certainly a holiday I hold dear to my heart. I am one of Shakespeare's biggest fans after all! 
I always do some sort of gift for my daughter, she is my princess, and for my man. This year I decided to do some extra gift "baskets" for the people I appreciate in my everyday life that I don't always get to tell like teachers, our school's guardian, our state trooper (Copper-Dano I call him), crossing guard, Mr. UPS (as I call him lol), and others.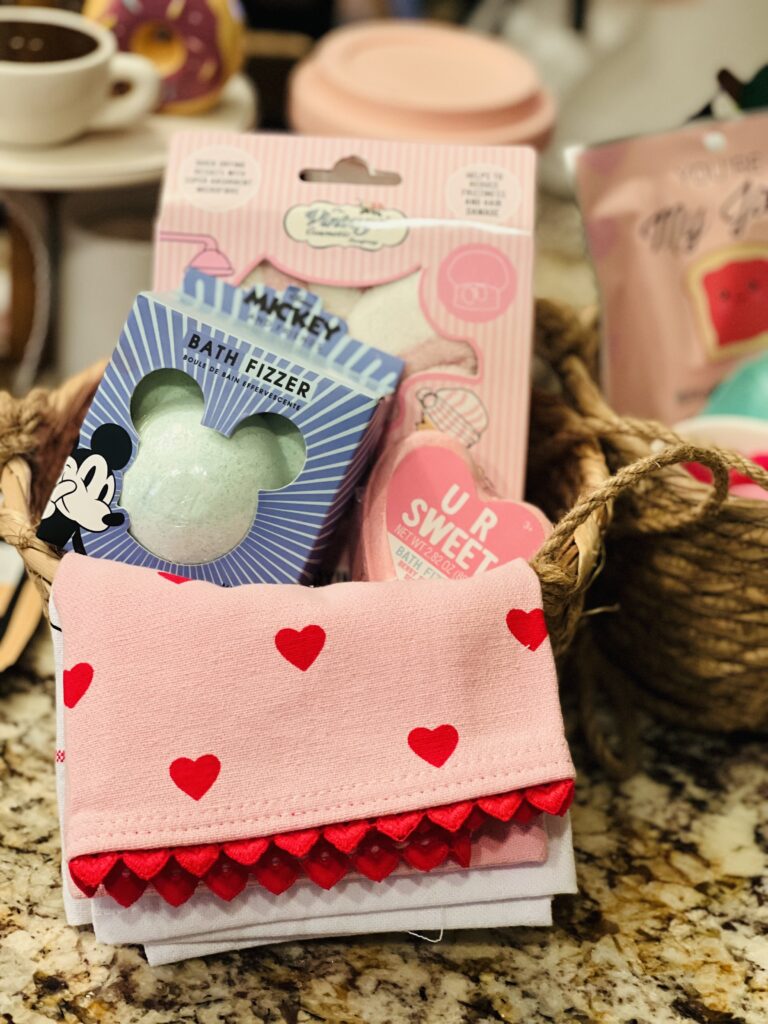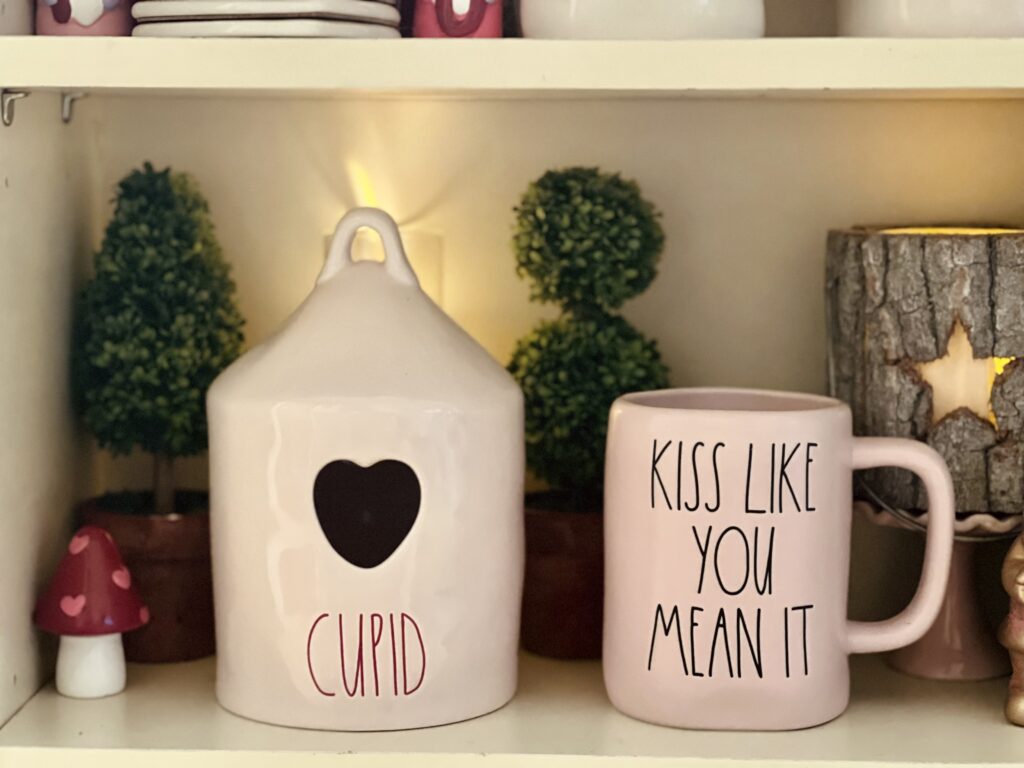 Valentine's Day can be just another day, or you can choose to make it a day put there to remind you to spread some Love. We all get busy, don't get too busy for Love! Use this day to remind you if you forget!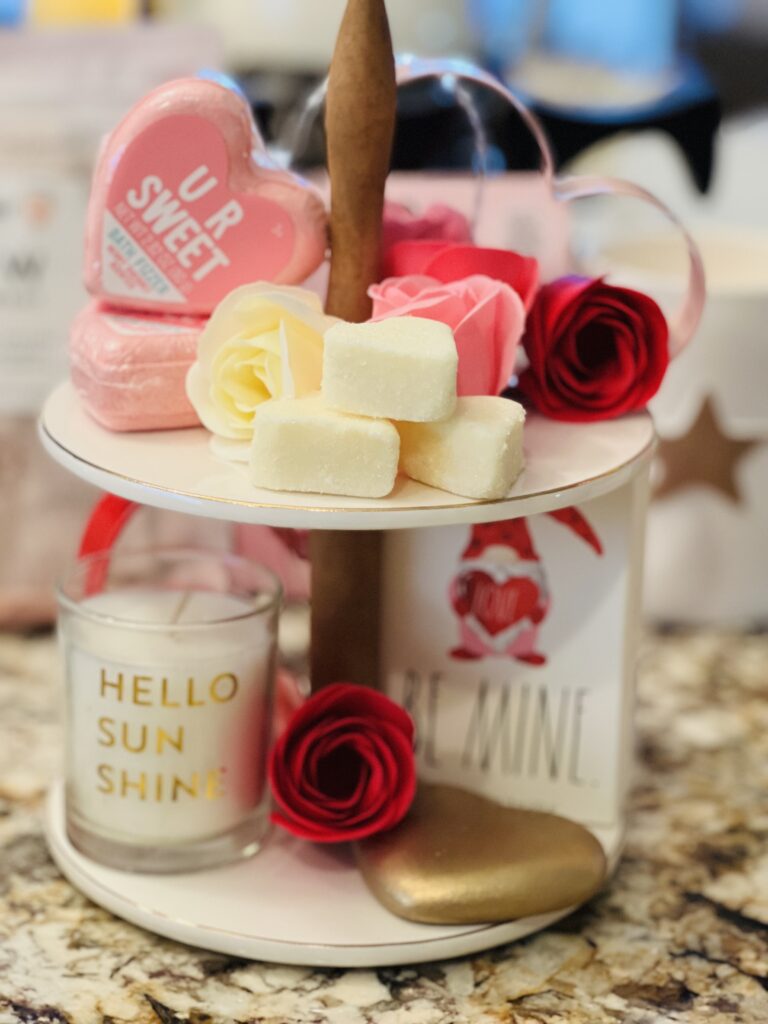 Let's show some Love to all the people out there making our lives better every day, or just spread some random Love!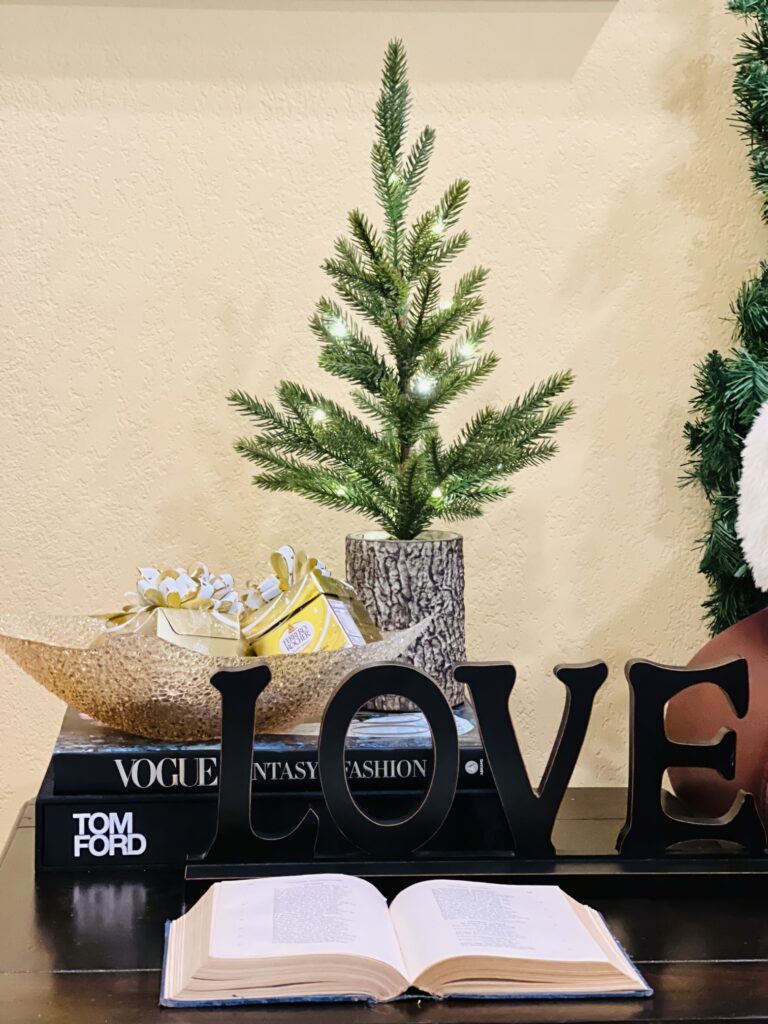 Love given freely is the greatest gift of all! 
A small token of appreciation goes a long way! I like to give Ferrero Rocher gift boxes. It is becoming a new tradition.
These roses I found this year are awesome! When I see someone in need of a gift of Love, I grab one and hand it out! It always makes everyone so happy! It makes great décor in the meantime! I put them in a vase!
Gift Ideas that double as decorations!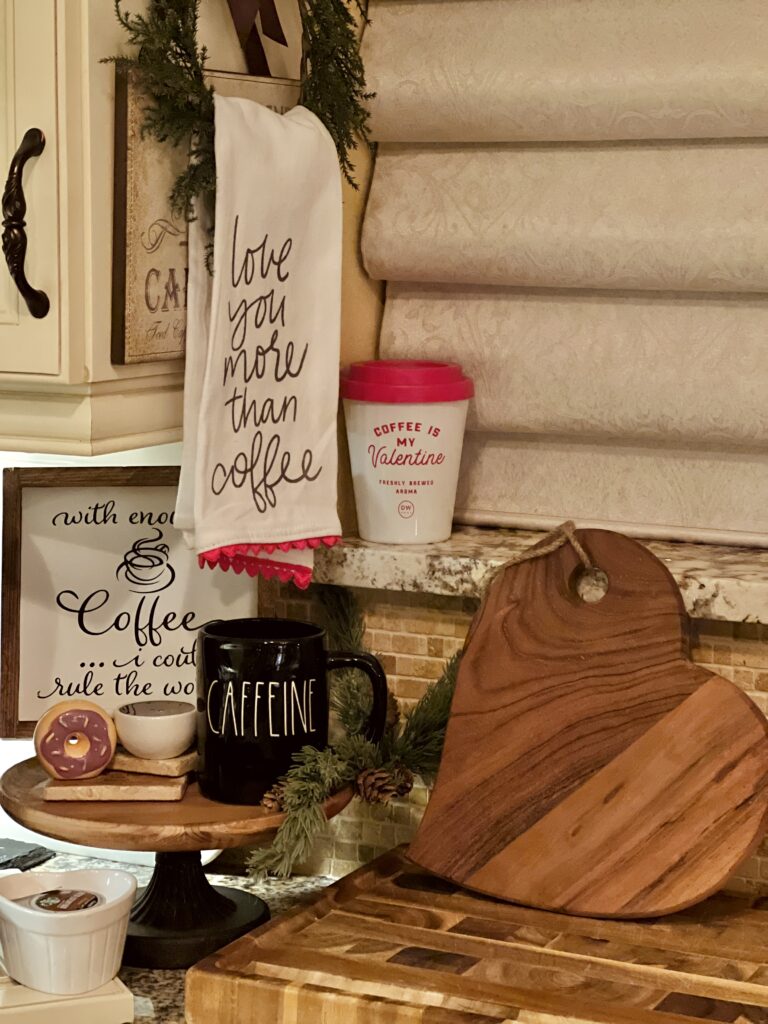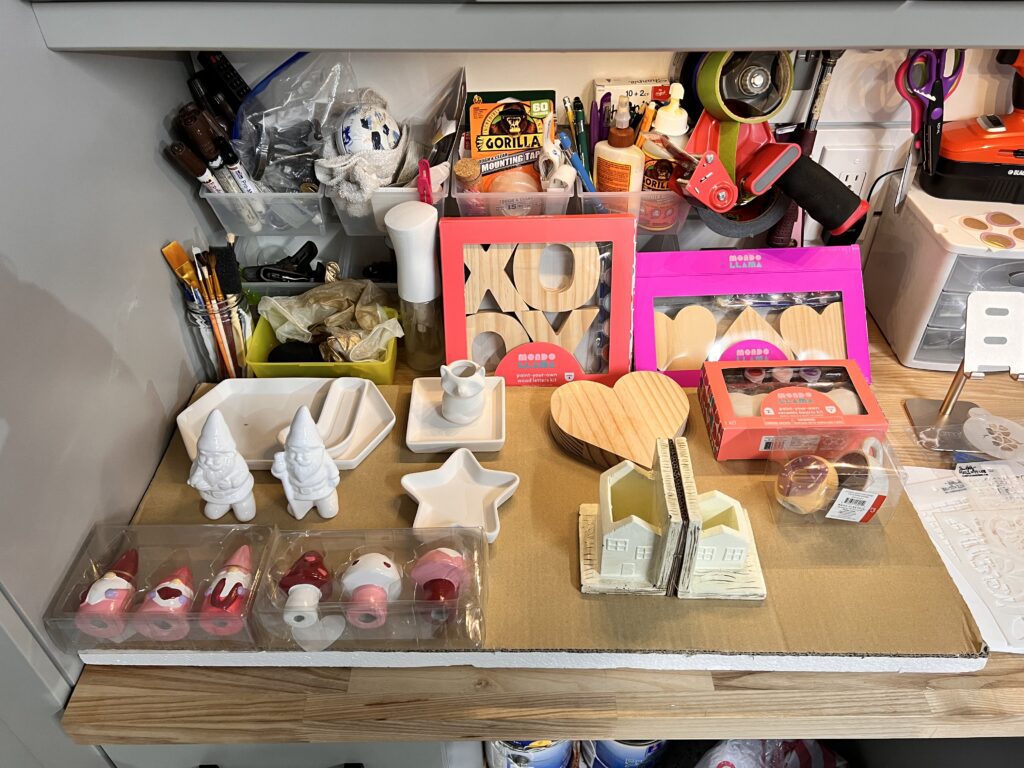 During one of my Target shopping outings I happened to find a lot of crafting supplies, see my post on DIY Valentine's Day Décor Crafts, some really cute kitchen towel sets, cute bakeware like pink, red, and white heart-shaped ramekins and pink and red small heart-shaped casserole dishes. These started out as craft ideas and gift ideas. A lot of these gifts may be self-love gifts…is that wrong? In my opinion, no! LOL Love yourself!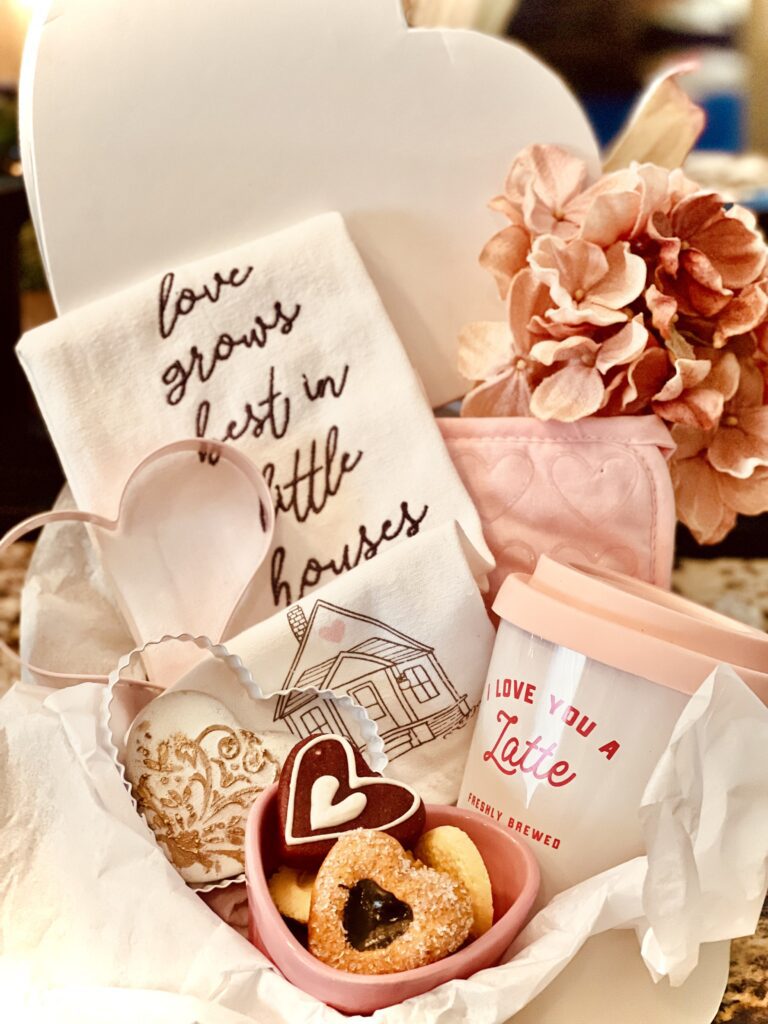 I do try to treat myself to some fun Valentine's Day Self-Love Gifts! 🙂 Any why not?! I am a big fan of "self-love"! I mean, if you don't love yourself, who will? I decided I was going to make some gift baskets for myself and my daughter that would double as cute decorations and serve the purpose of being a cute Valentine's day gift as well. It turned into a really nice Spa Valentine's Day theme! (See Valentine's Day Spa Vignette post here)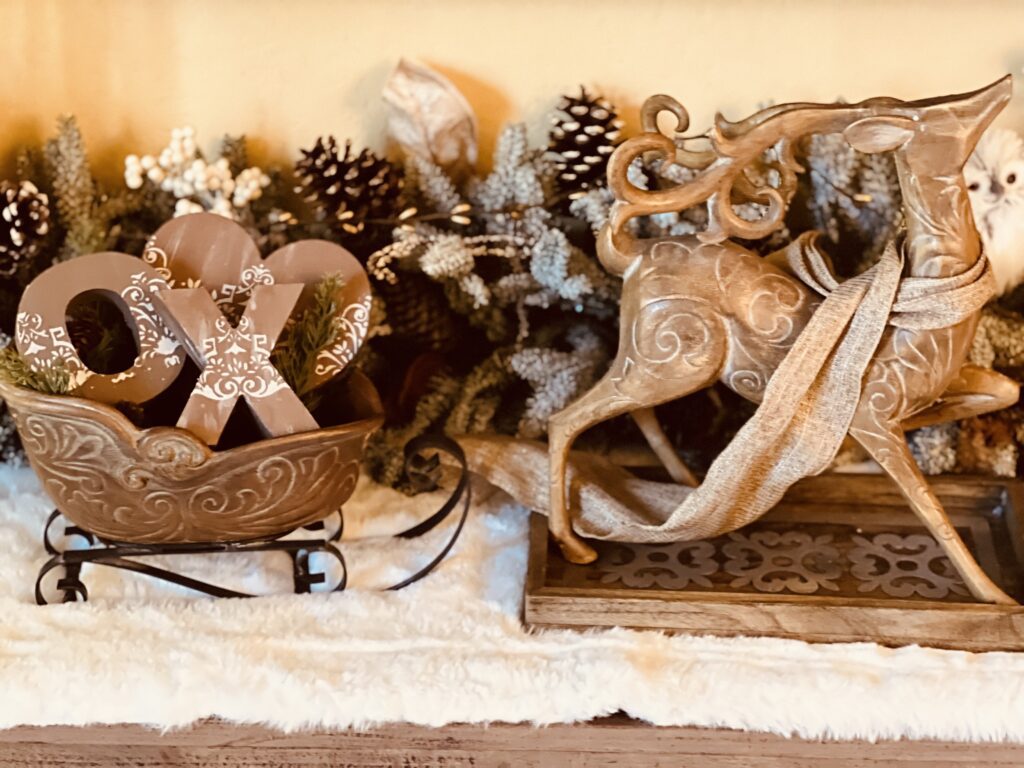 I am still not over winter, and the Groundhog Phil agrees and said 6 more weeks of winter. I wanted to bring in Valentine's Day gently, and still keep that winter wonderland feeling (Check out my Winter Wonderland Décor post). 
Don't forget the men, ladies!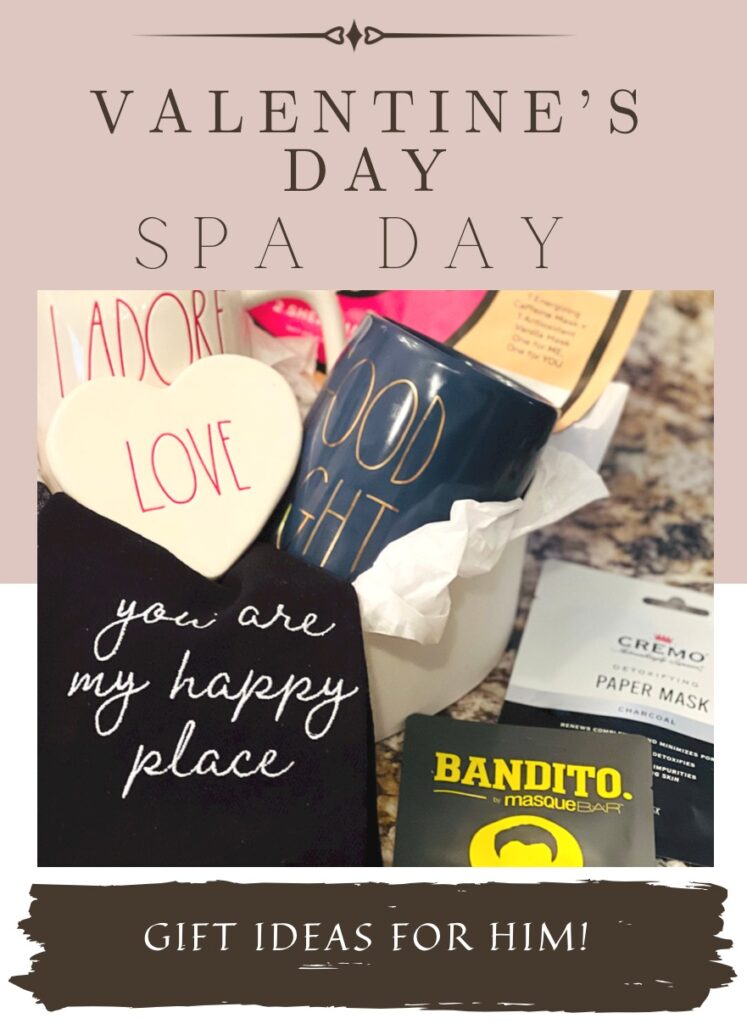 Make a nice spa gift basket for him! My man loves a facial, a massage, the whole royal treatment! Why not show some love by making a nice brunch, book him a home spa day, and give him some much needed love and appreciation! Target carries some nice facial masks for men now! Grab some goodies for him, a nice manly candle, a sweet coffee mug, his favorite chocolate and you have a nice little man-gift-basket! Now, give him a nice massage and facial! That is the real gift! True love is free after all! Do the work! LOL 
10 Easy Valentine's Gift Box/Basket Stuffer Ideas under $20:
Start with a cute Heart-shaped box, or basket ($3-$5)
Add a cute towel set ($3) 
Coffee mug – coffee mugs are always a great idea. I have quite the collection!
Add a heart-shaped ramekin/baking dish ($1-$3)
Get a set of cute heart-shaped cookie cutters, add a few to each basket ($1-$3)
Add a Valentine's Day candle ($10max)
Cute Pen/Pencil/Notepad – Always useful and always a great gift stuffer! Bonus you can get Valentine's day pencils from Target and notepads too!
Put in something special and personal that you made yourself. Even if it is just a hand written note, personal touch of You, can really make a gift truly a "gift". 
If you are in to baking (like me) then bake a lovely little cupcake or small cake in the heart-shaped ramekins and give that along with it! A lovely treat and a cute dish to keep! You can use those little ramekins for a lot of things like candy dishes, jewelry, catch-all! 
Put some candy in there! Chocolate hearts, candy hearts, or be really luxurious and add a Ferrero Rocher Rose! (I got some of these that double as gifts and décor)

I like to keep these on hand to give to anyone I may need to help brighten their day!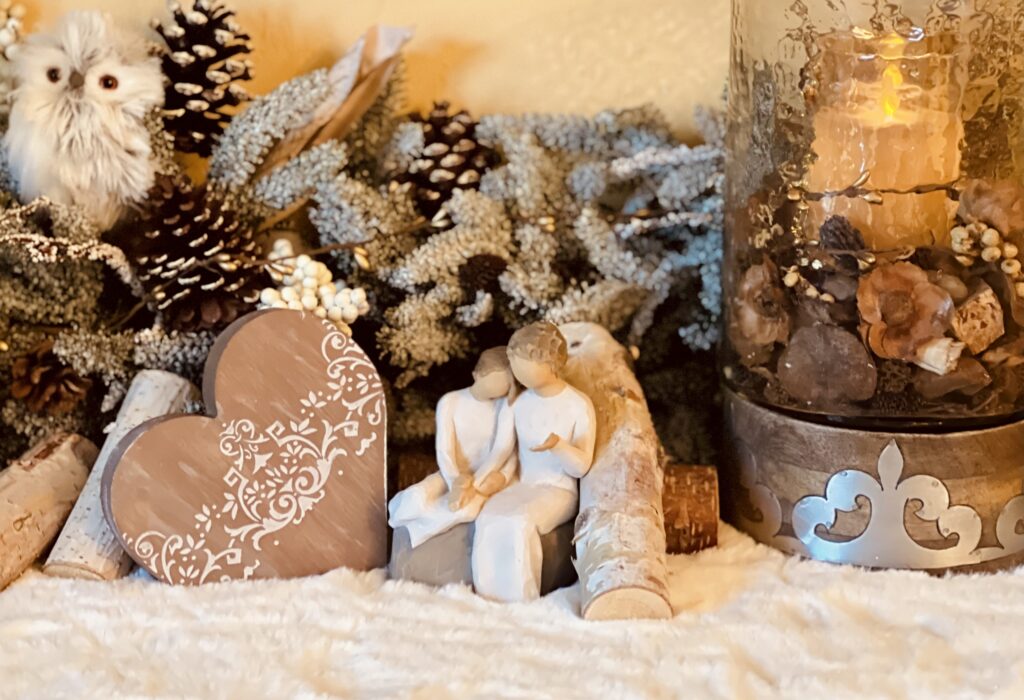 A thoughtful gift goes a long way! 
Add a custom made piece to a fun filled box/basket and some fresh baked goodies to add a personal touch!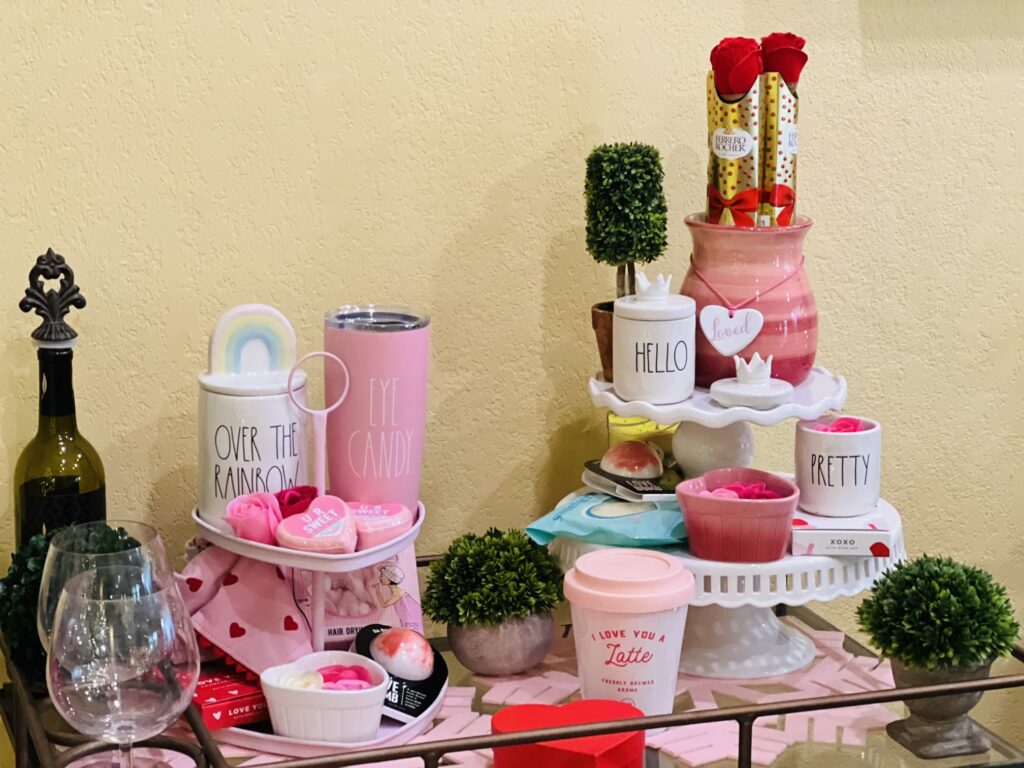 Love is just Love. 
Keep some small gifts around and spread some Love!
My UPS guy, school Guardian, the principal and teachers look forward to the little gifts that I give them. They have come to love Ferrero Rocher! Sometimes the smallest token of appreciation can make someone feel so wonderful; spread the Love!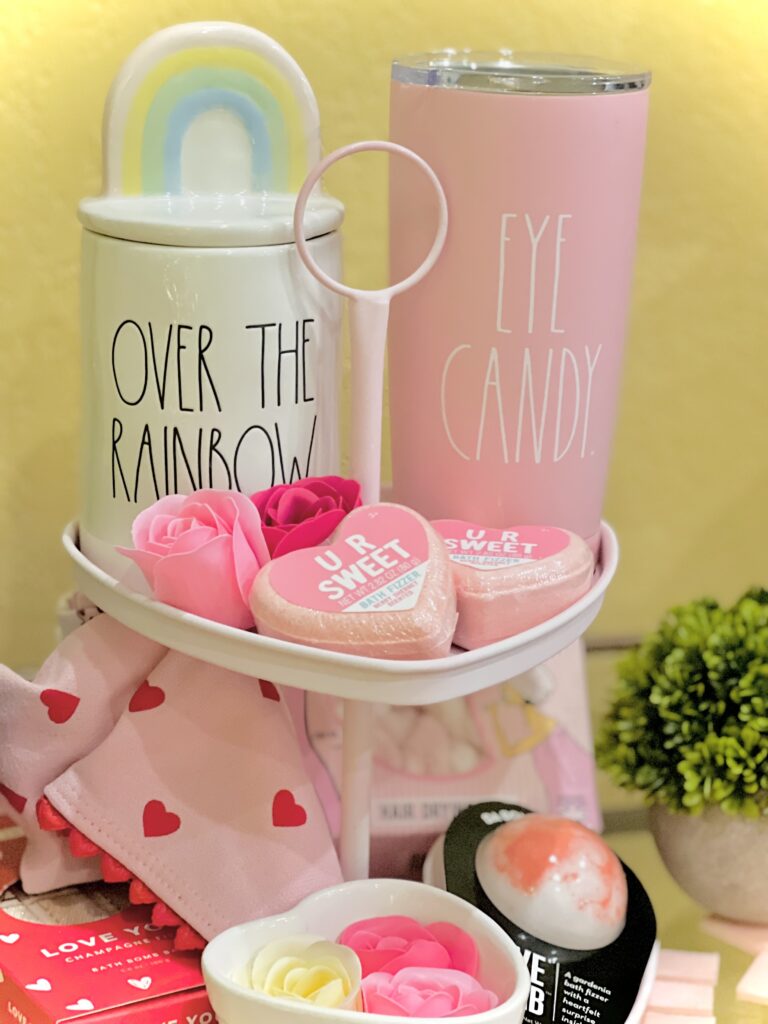 I Love this gift basket! I never give something I wouldn't love to get!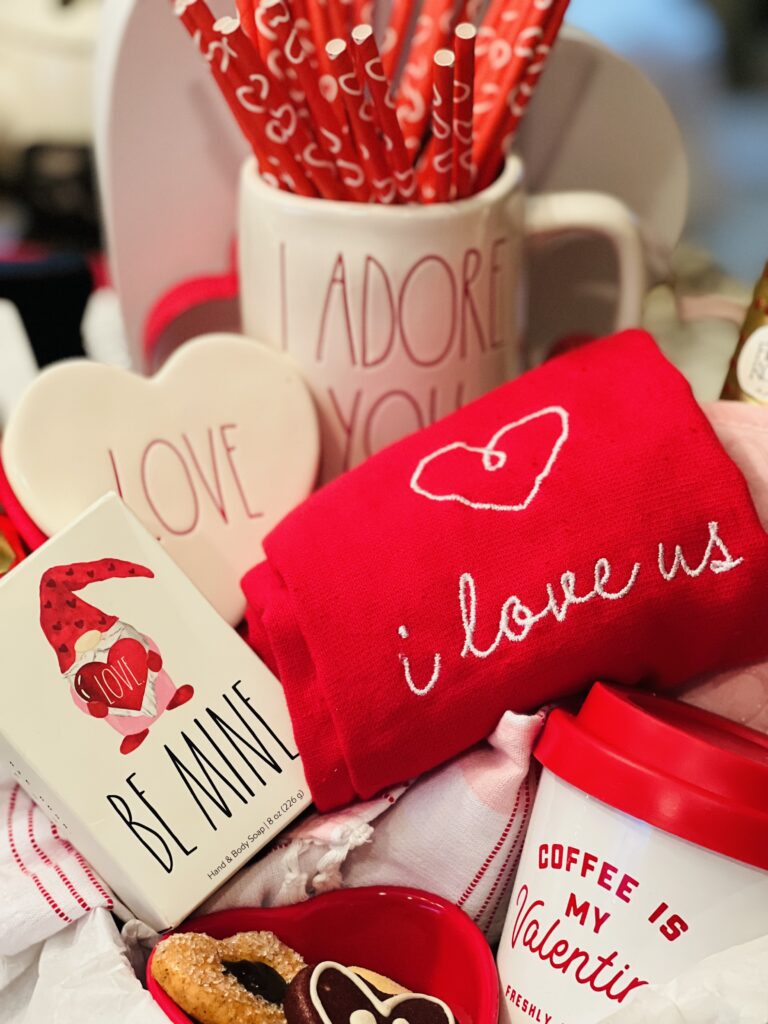 I found some great stuff at Target and Marshall's this year! The Rae Dunn finds from Marshall's are quickly becoming a new favorite! Is it bad if I keep all the gifts? LOL Yes, bad! But that's why I bought so much, so I could share!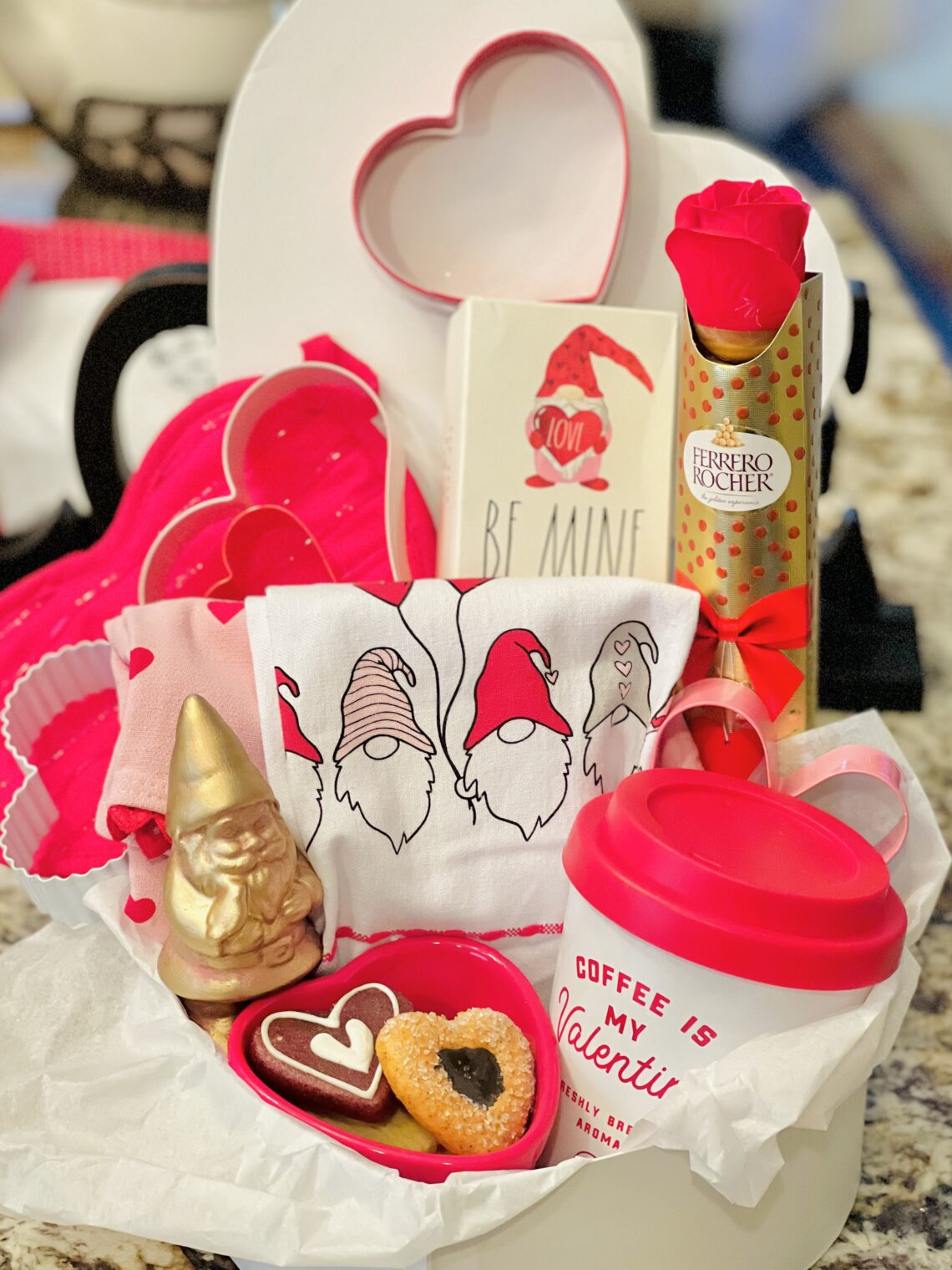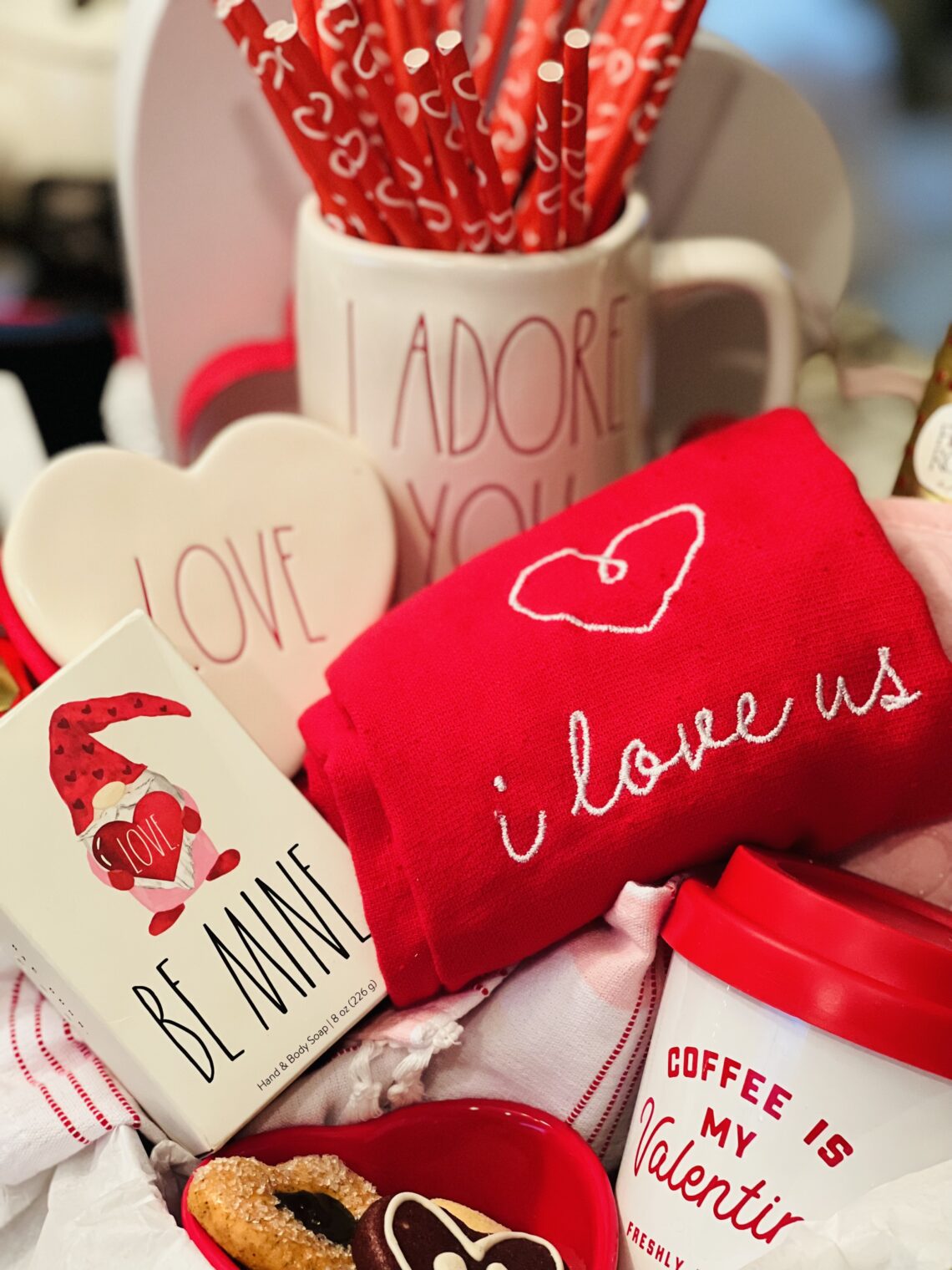 To see the items I used, check out my Amazon Idea Board DIY Project Supplies.
Check out how I experimented with some of my Target finds to create some lovely custom Valentine's Day Décor and custom gift ideas. More to come!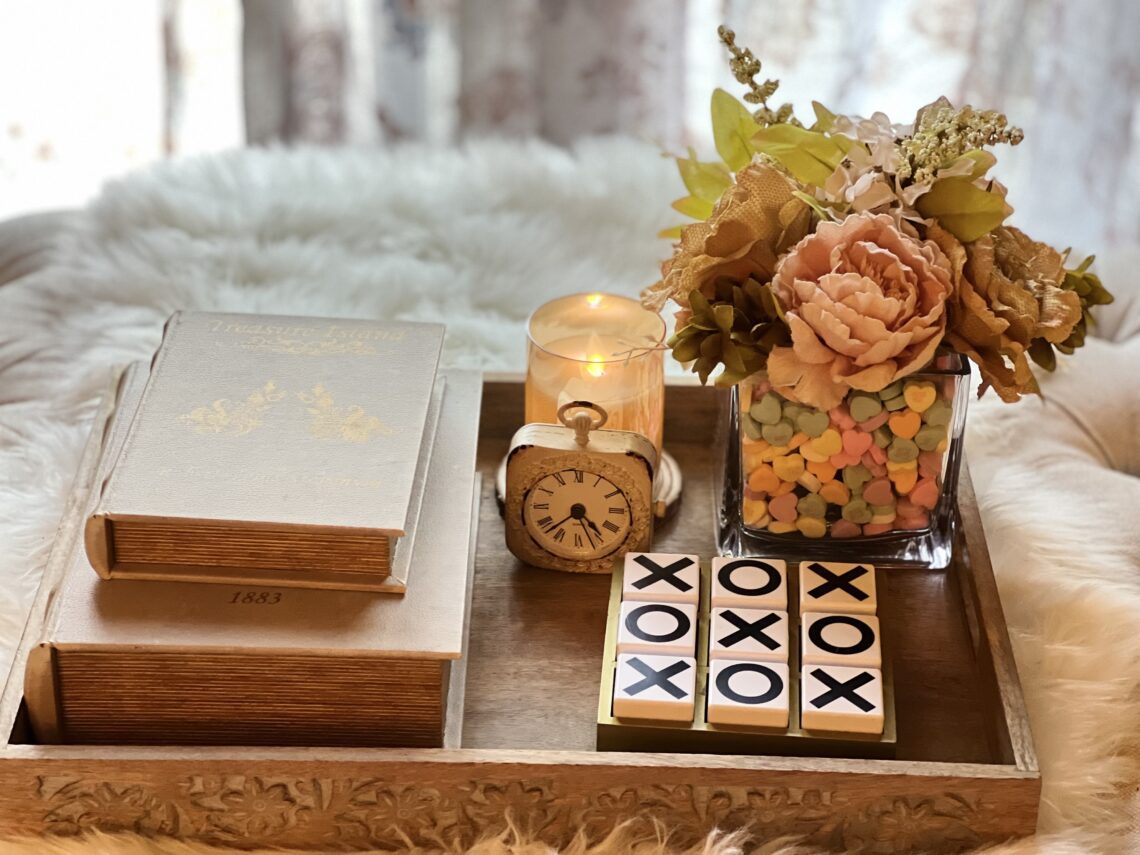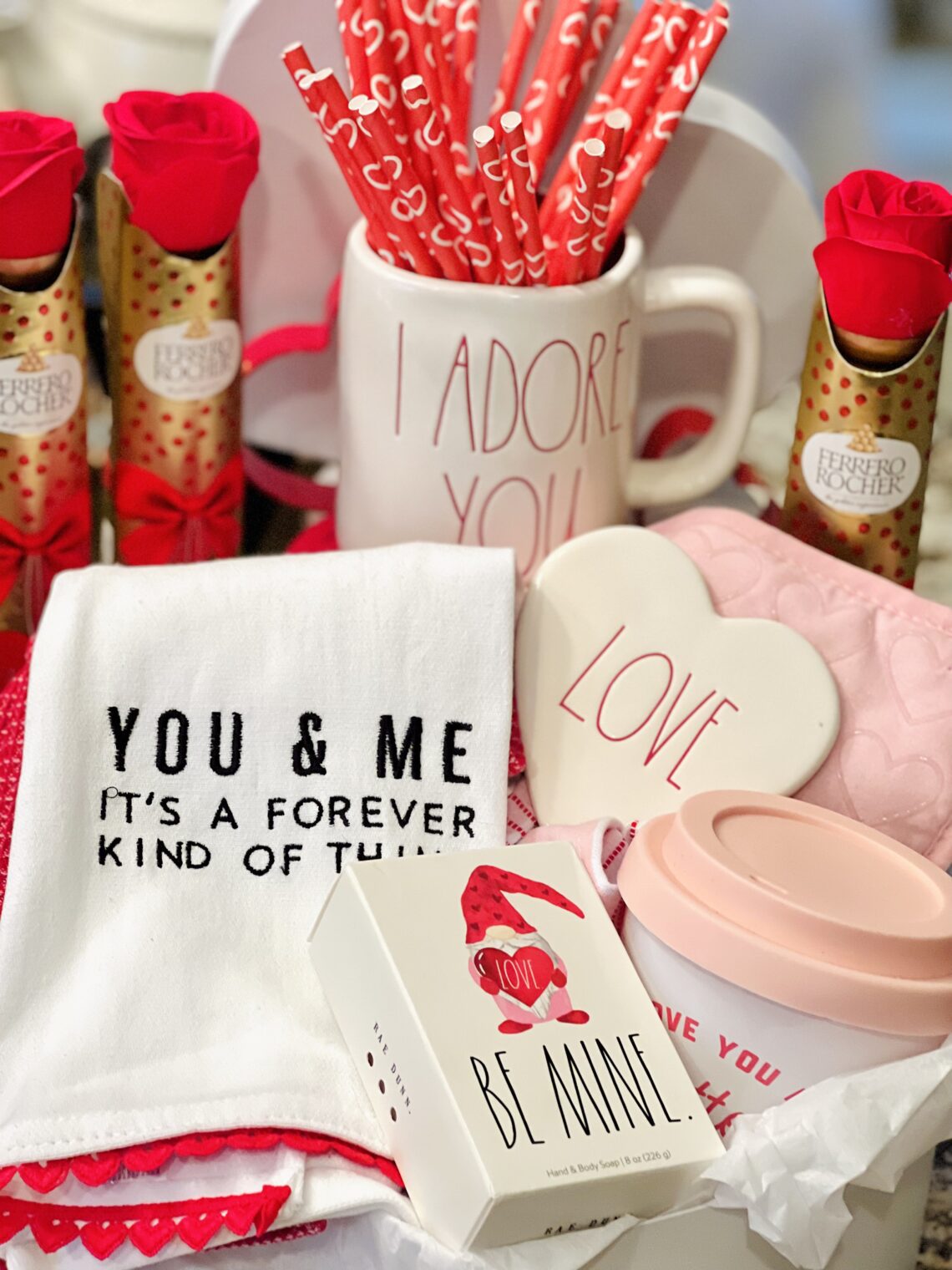 Don't miss out, stay tuned!