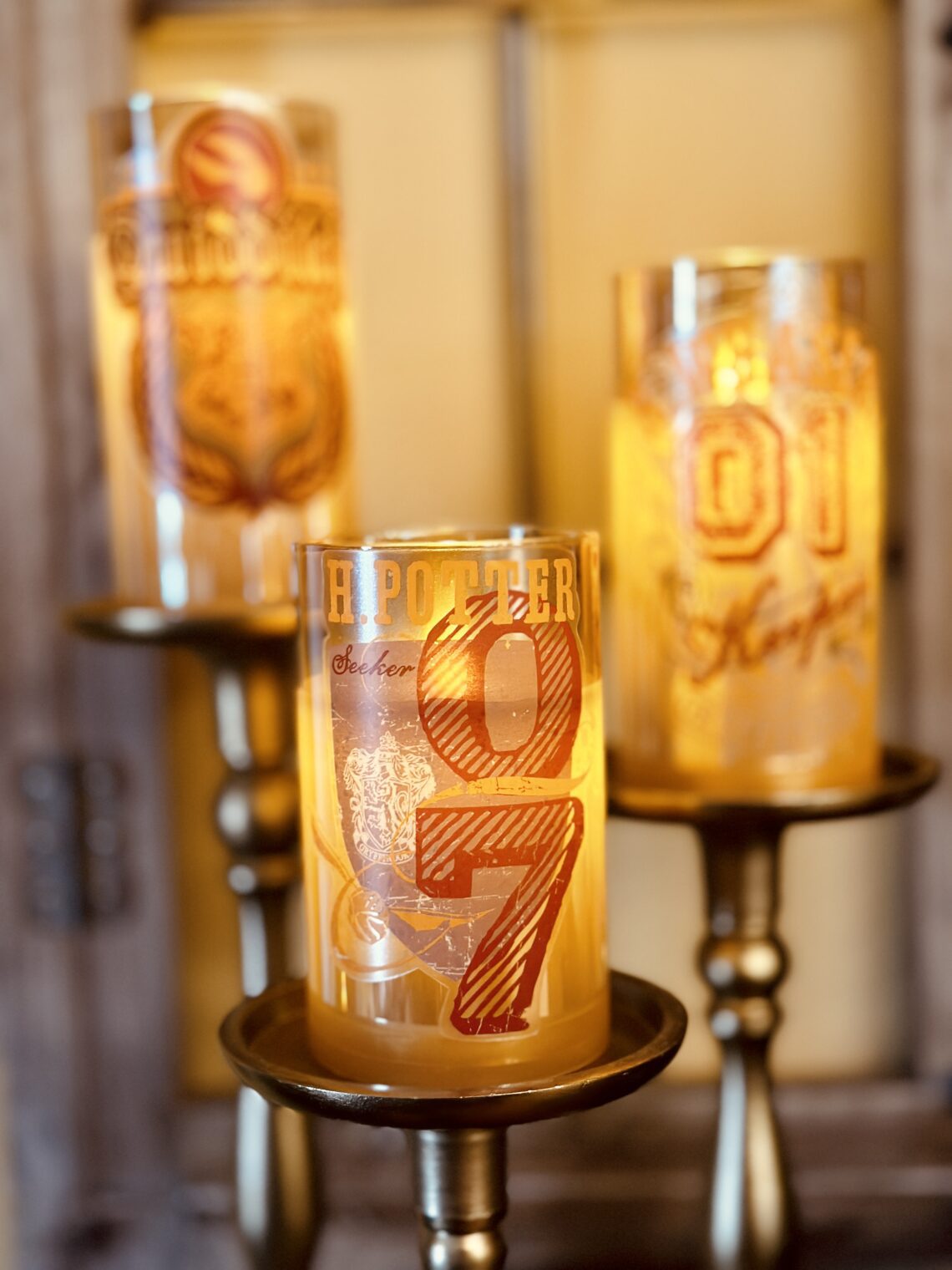 First Look at the Harry Potter House transformation
Drumroll please...Here it is, the moment you've all been waiting for...my Harry Potter Hogwarts House transformation first look reveal!
Last year sparked the beginning of our Harry Potter obsession, and I can justifiably say, it more than qualifies as an obsession! When my daughter said she wanted a Harry Potter Birthday, I was on the job with making magic in mind! 
We love to go to theme parks like Universal Studios and Disney, why, because we want to be immersed in the experience, we want to feel like we are IN the movie. That is the feeling I wanted to create in my own for the party. 
I wanted these kids to feel like they just walked off the train and checked their bags for orientation at Hogwarts. 
To start this off, I want to show you the easiest thing I made for the party, so if you are looking for a fast, easy decor idea, then look no further!
The easiest thing I made for the party: Harry Potter flickering LED candles.
This post contains affiliate links. This means I may receive a small commission for purchases derived from those links at no cost to you. This helps support the blog. Thank you in advance for your support!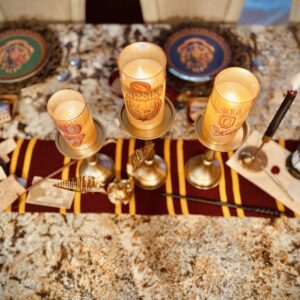 It only takes 2 minutes to make these adorable candles!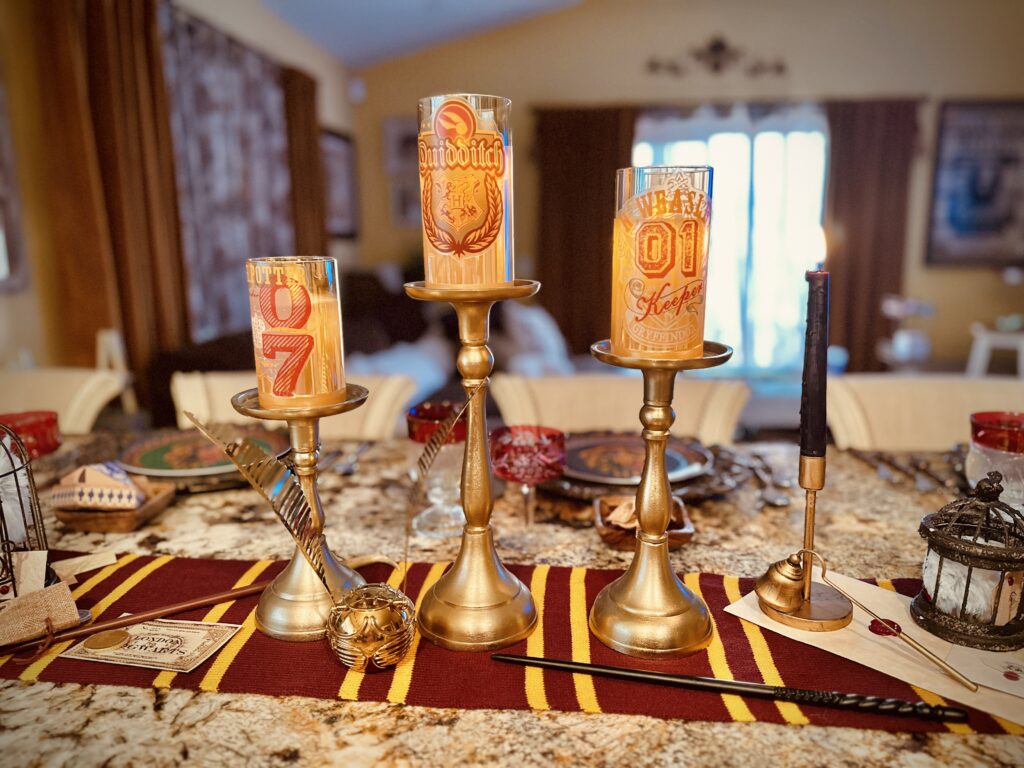 This is as easy 1...2...3, just peel & stick! Can it get any easier than that?
These peel and stick Harry Potter decals work really great on these glass flickering LED candles! I use this style of LED candle all over my house.  I added peel & stick decals to many of my different candles around the Hogwarts House. 
Get creative with some of these decals, they are easy to add and remove for an easy Harry Potter themed decoration!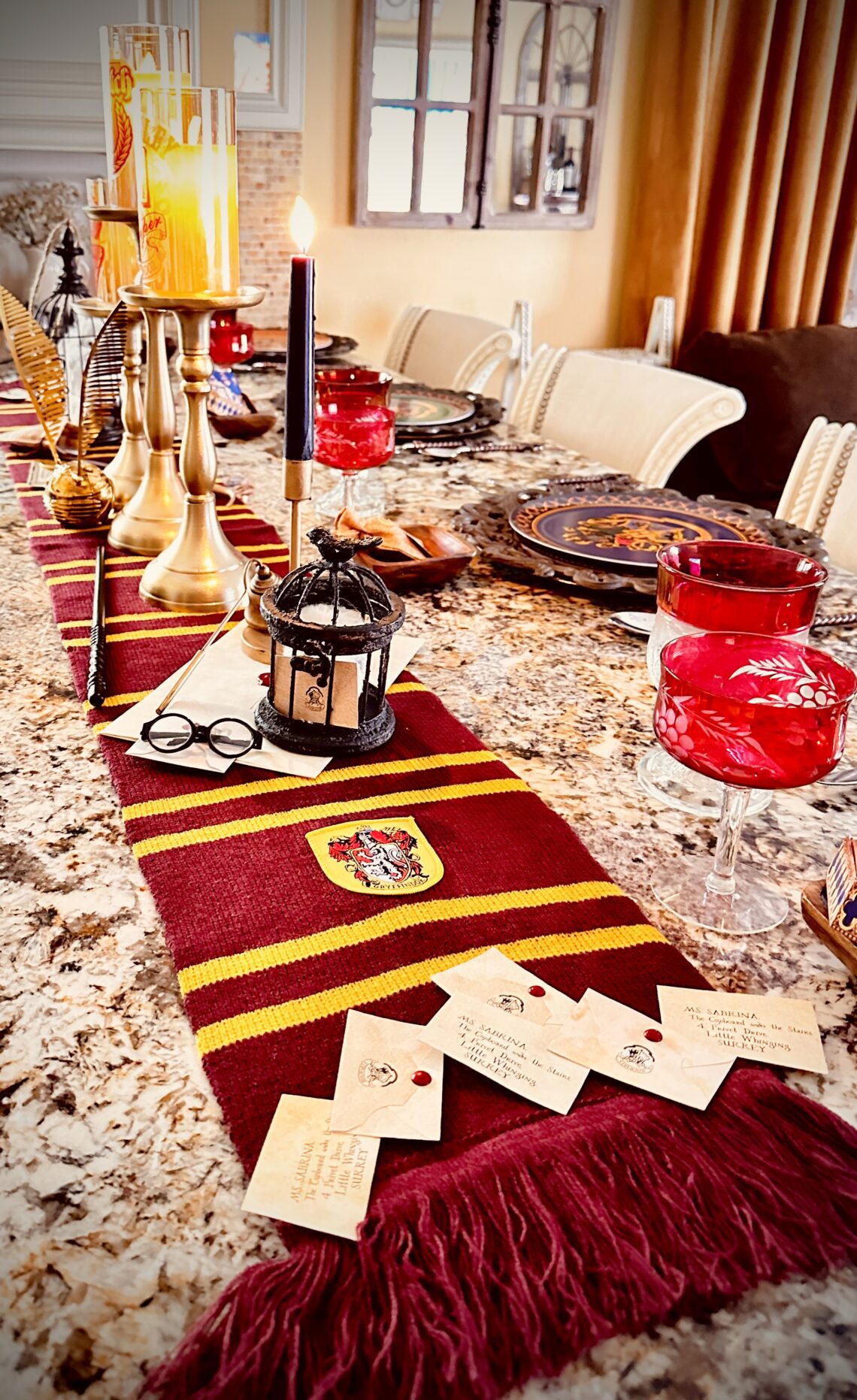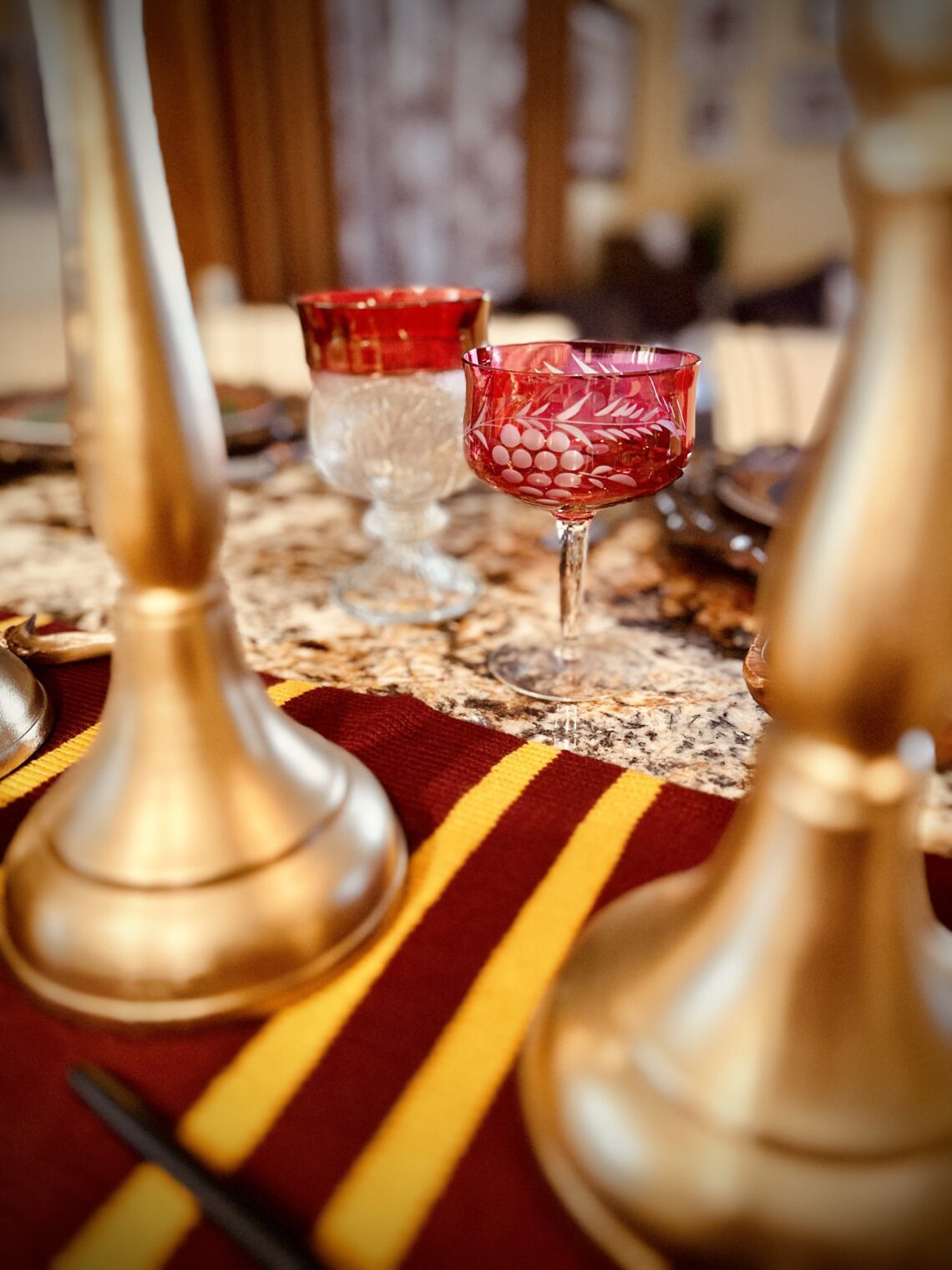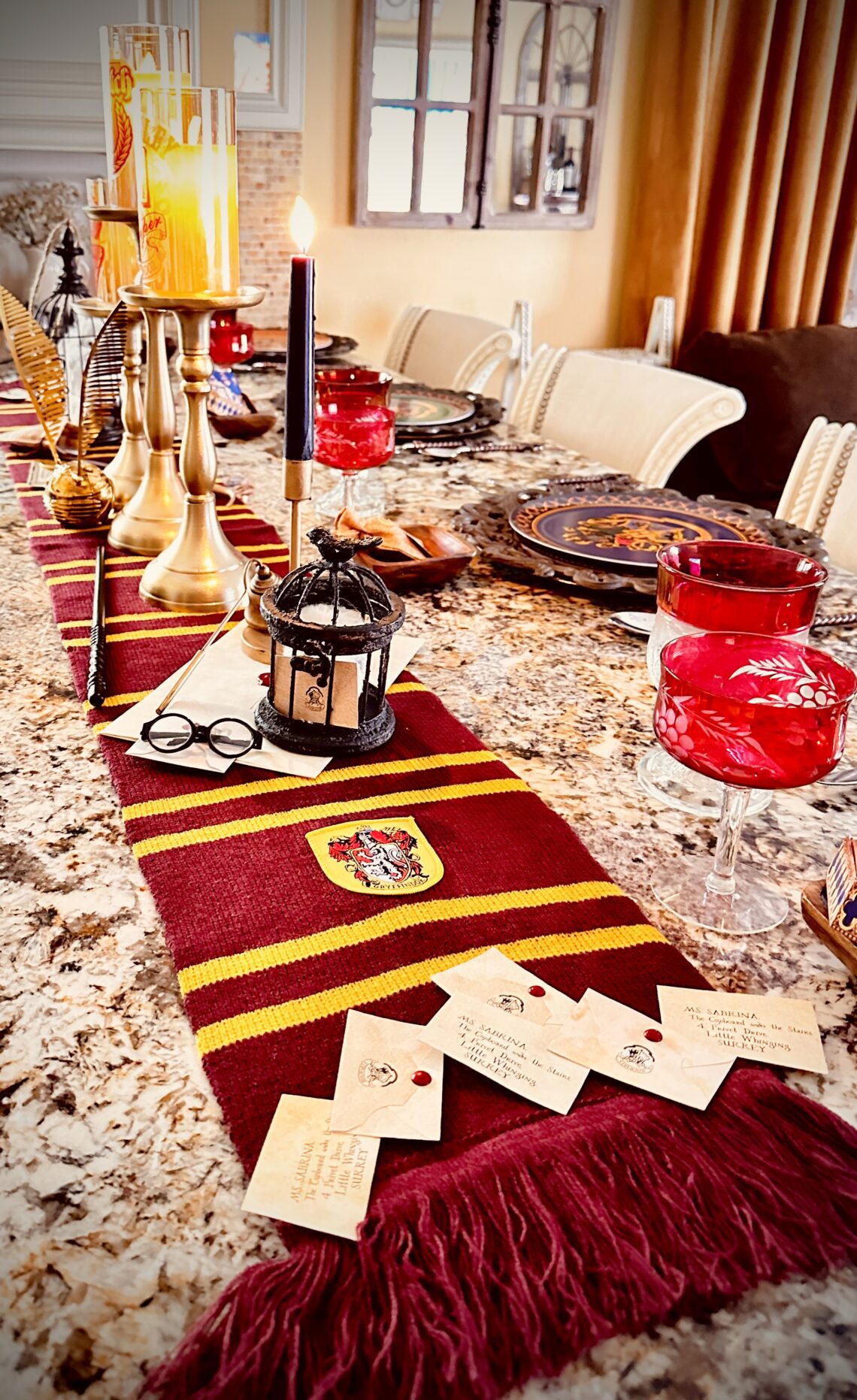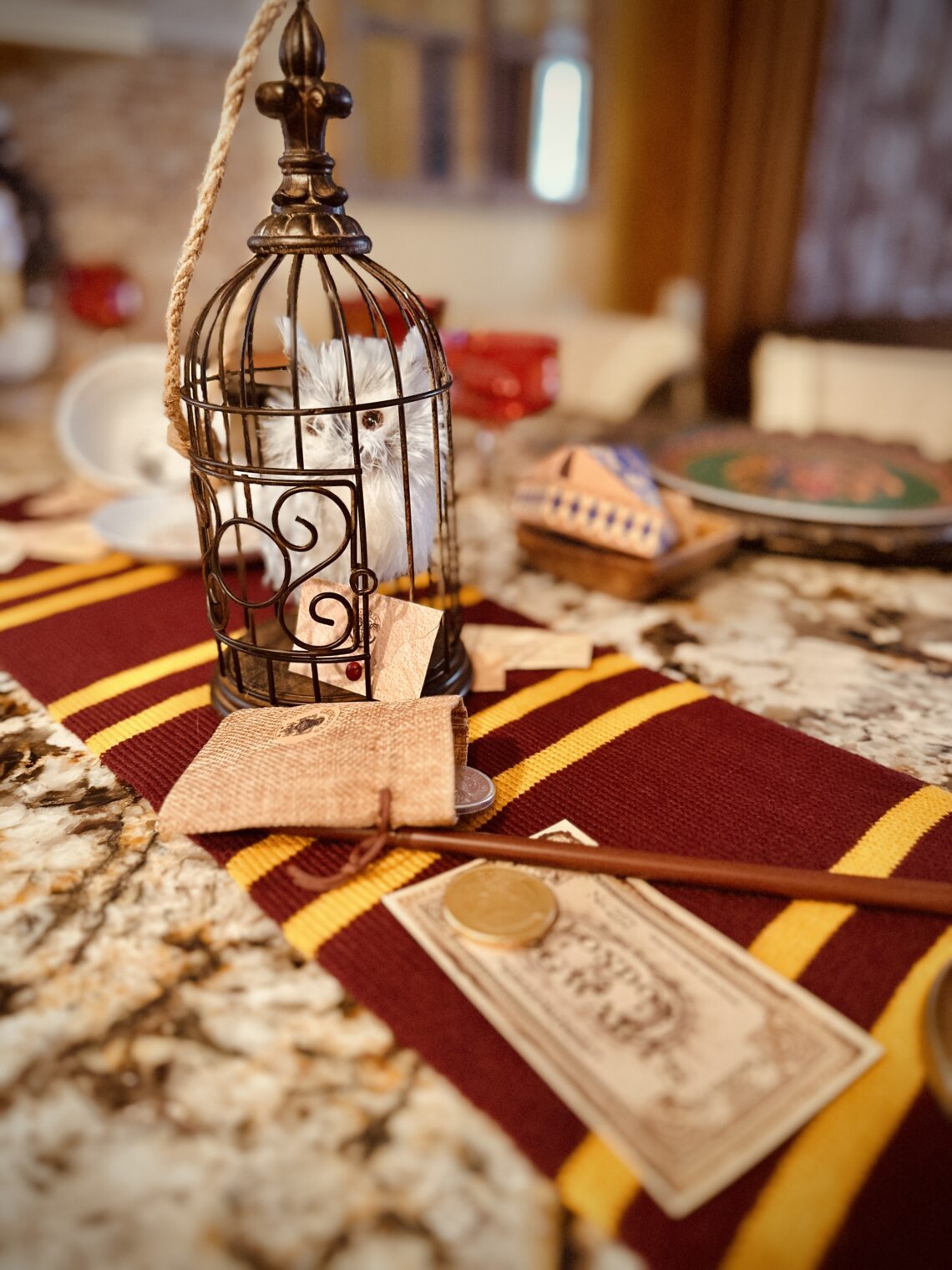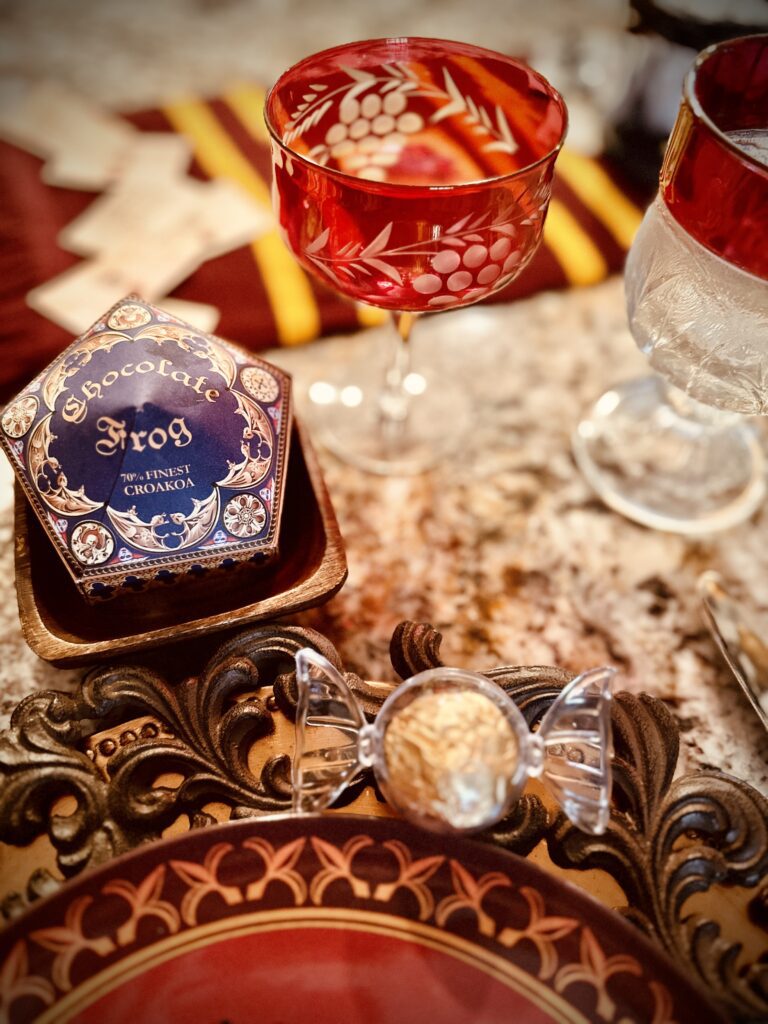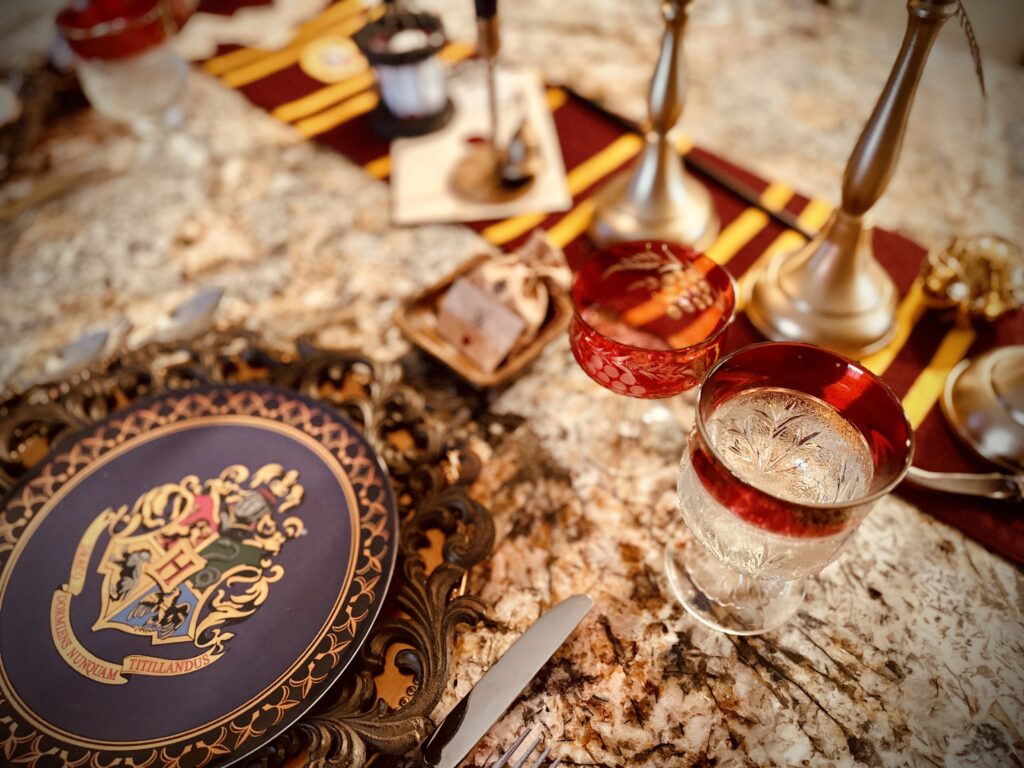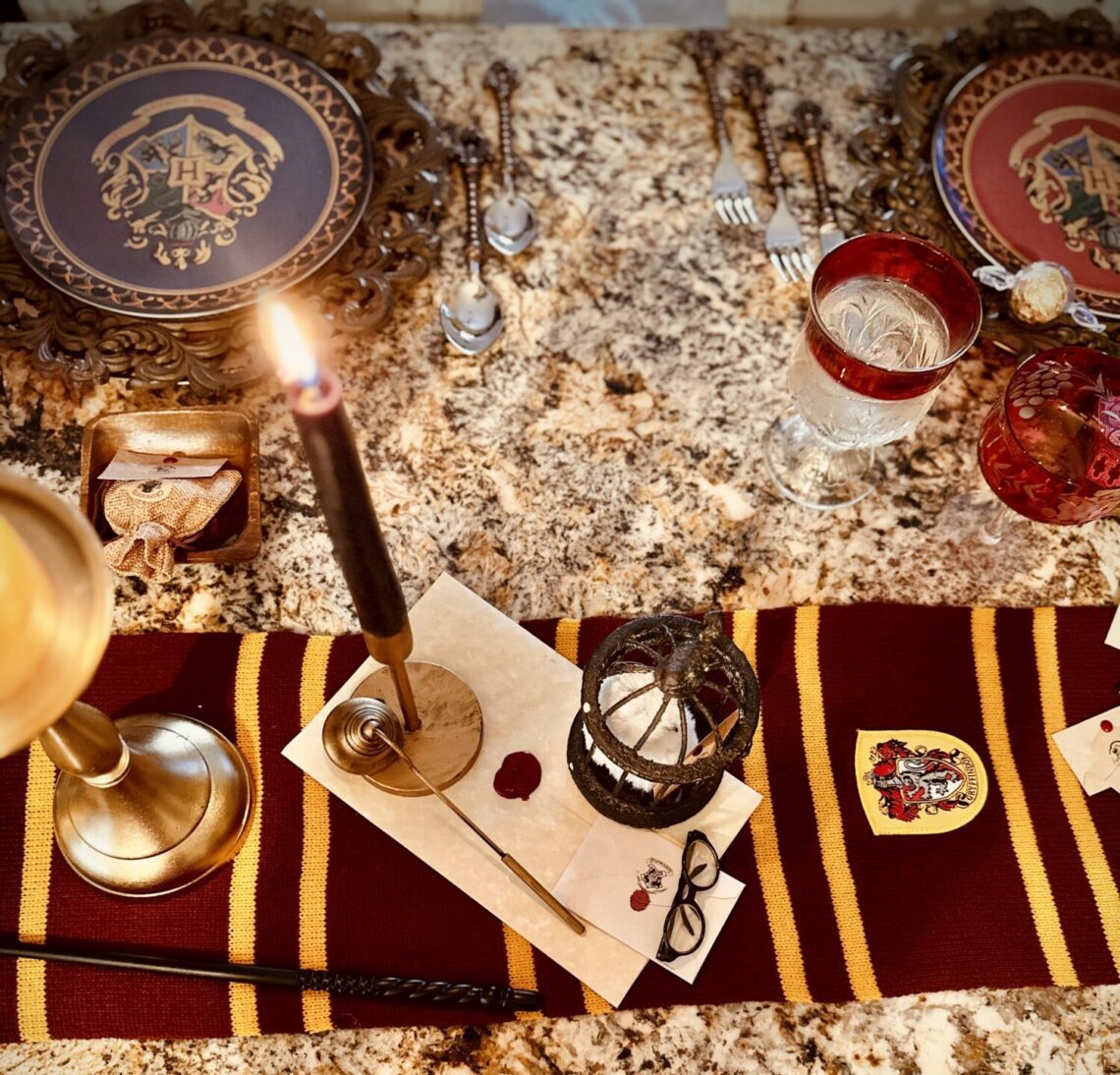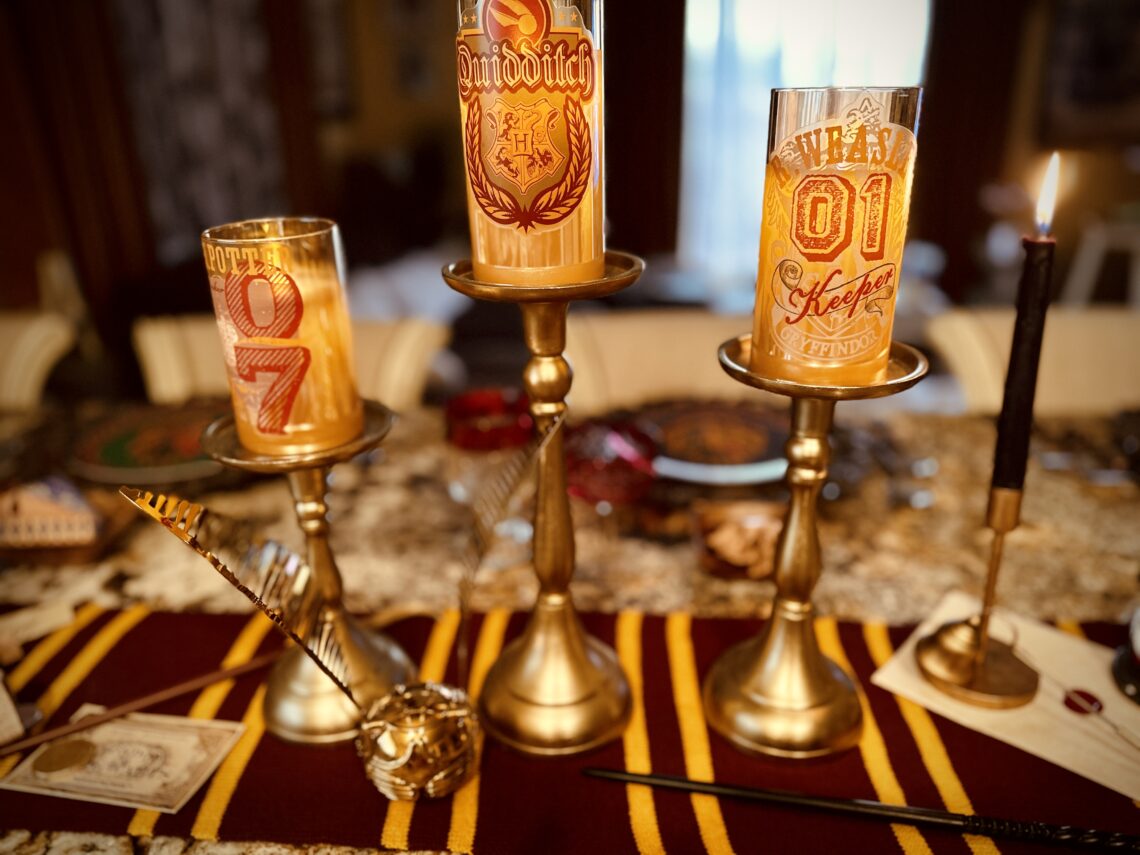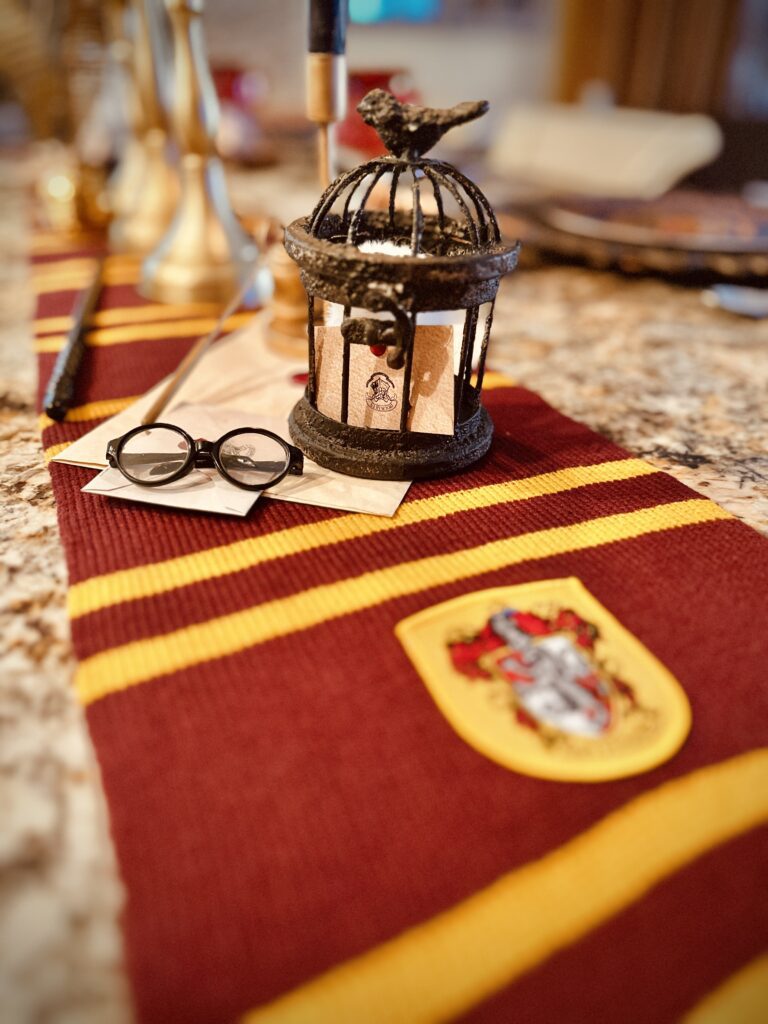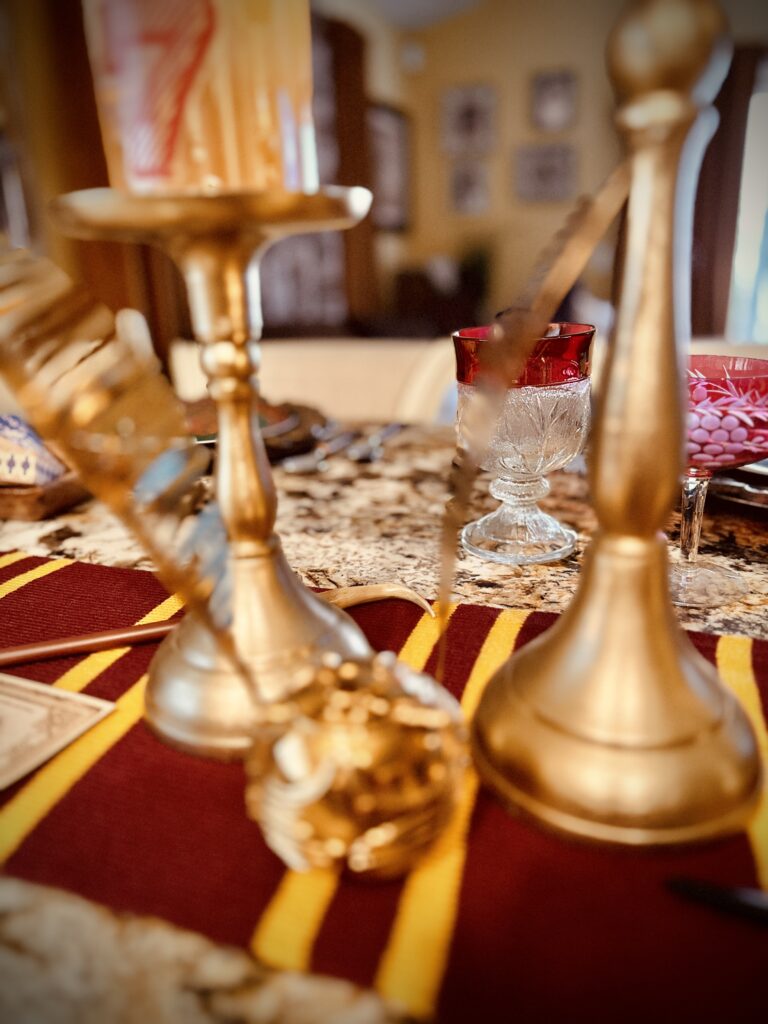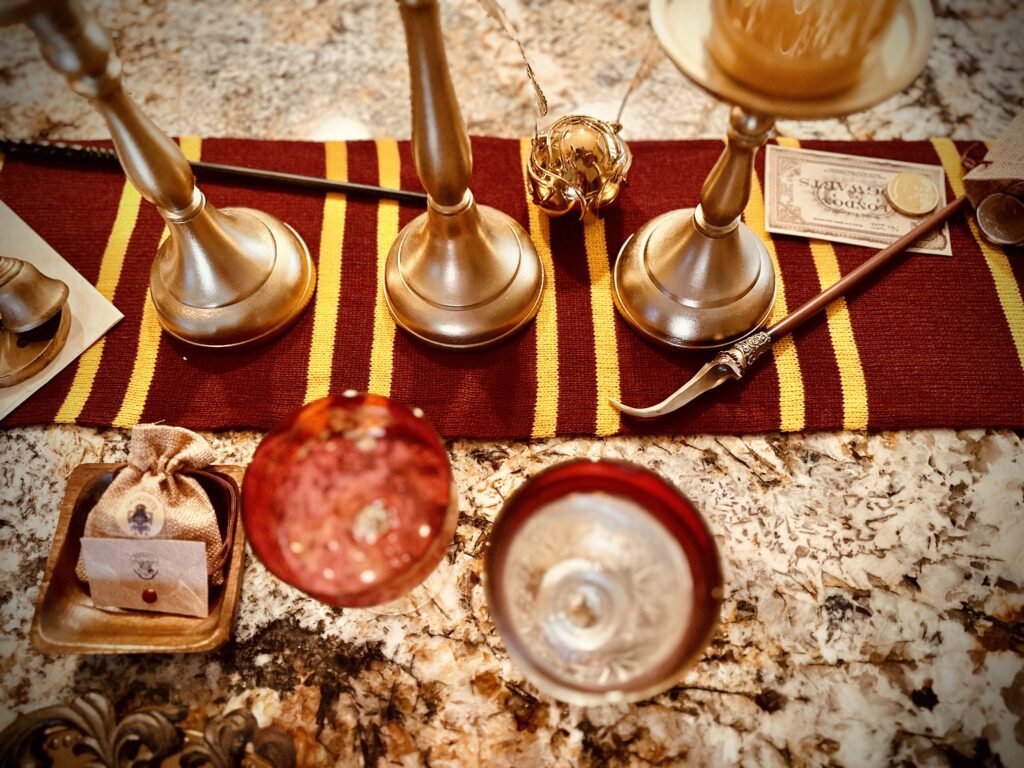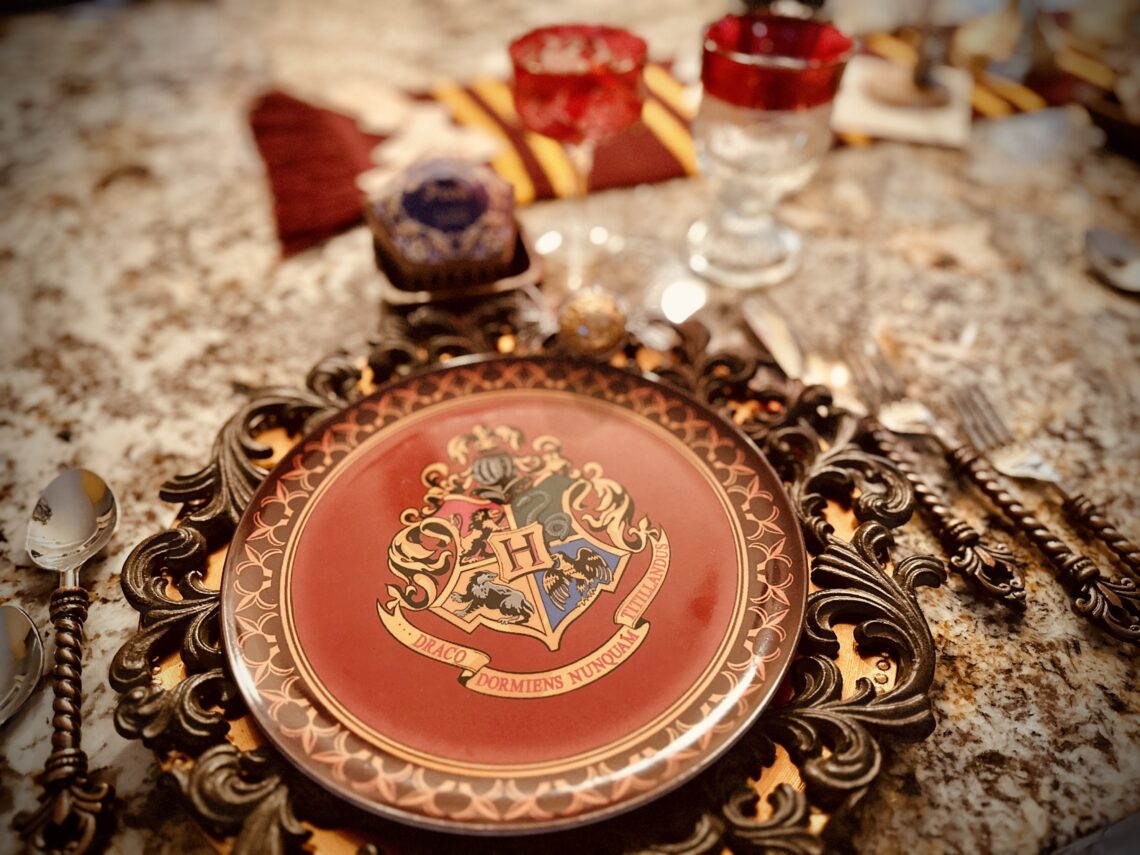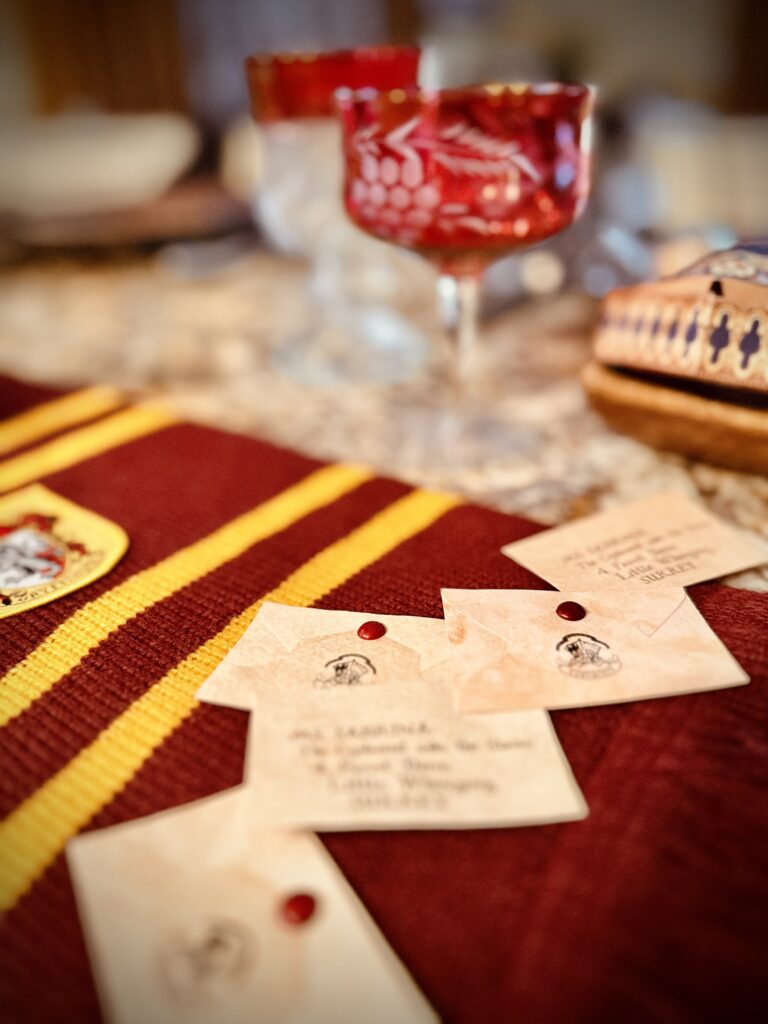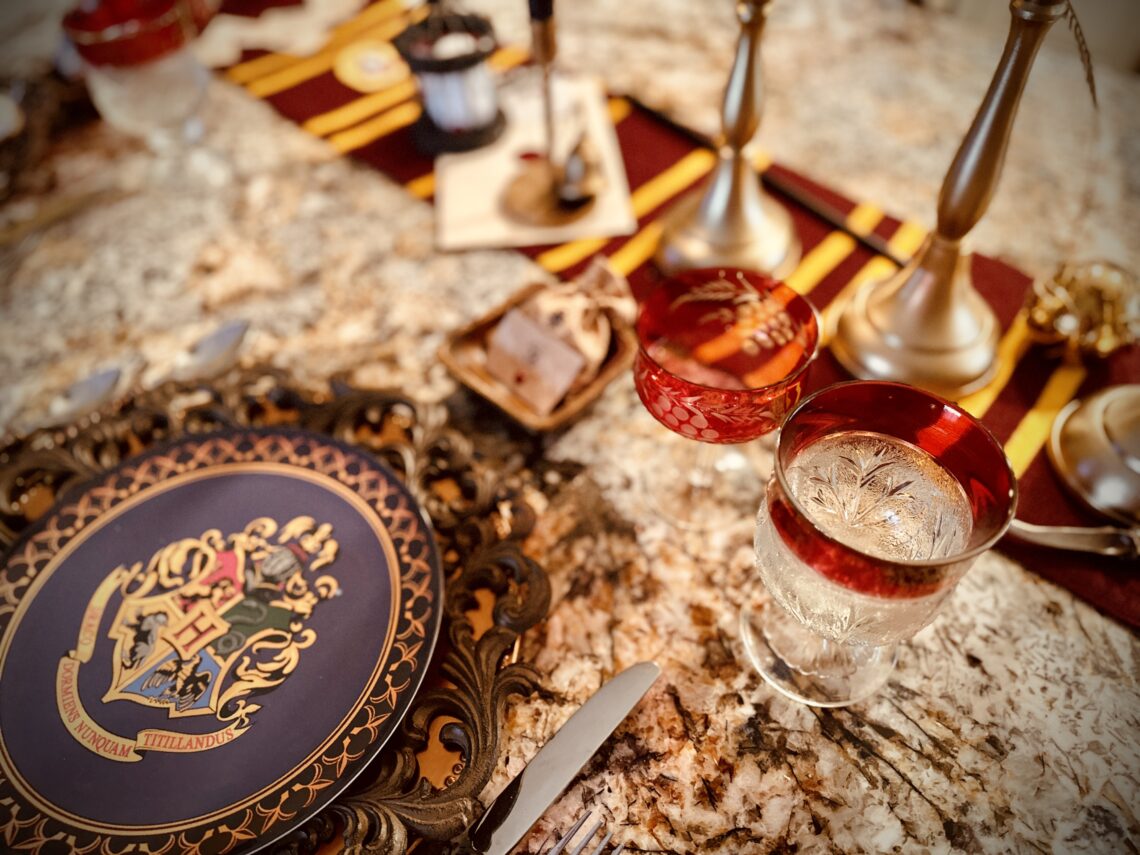 Hogwarts House crest plates add an elegant touch to the dining table!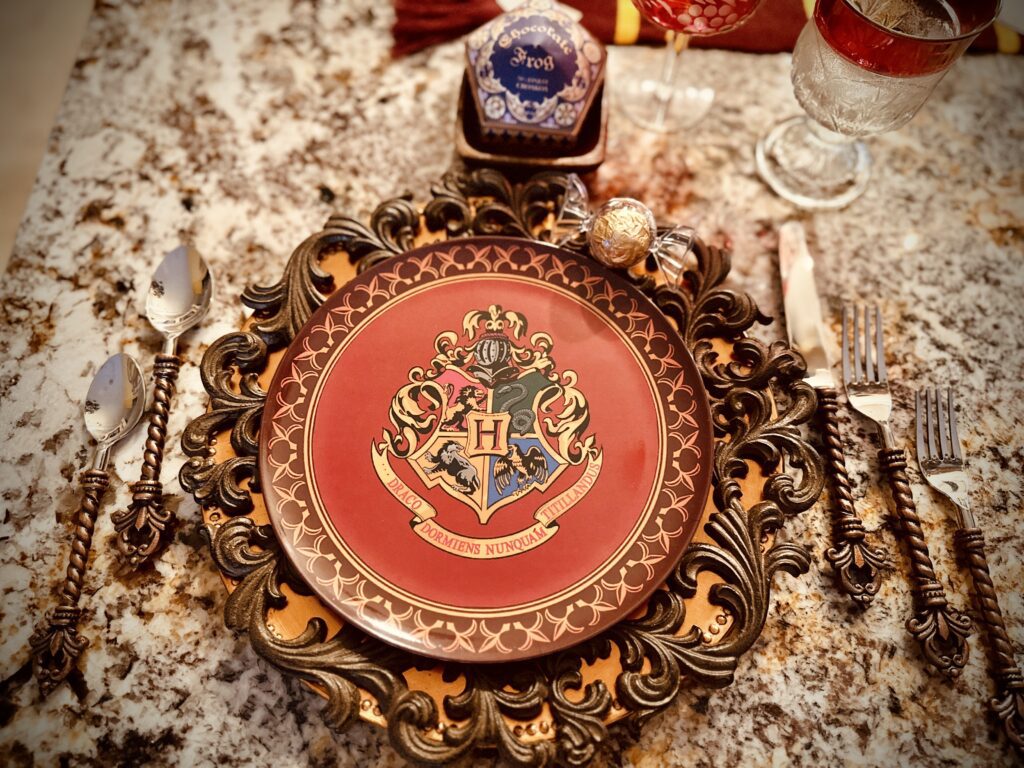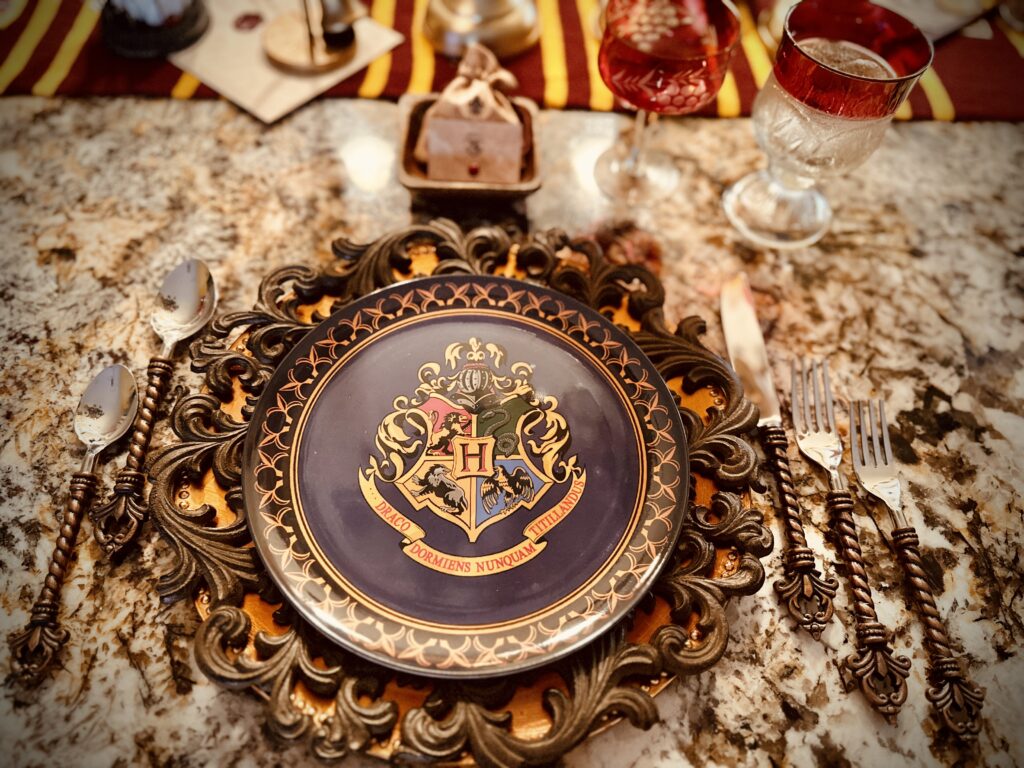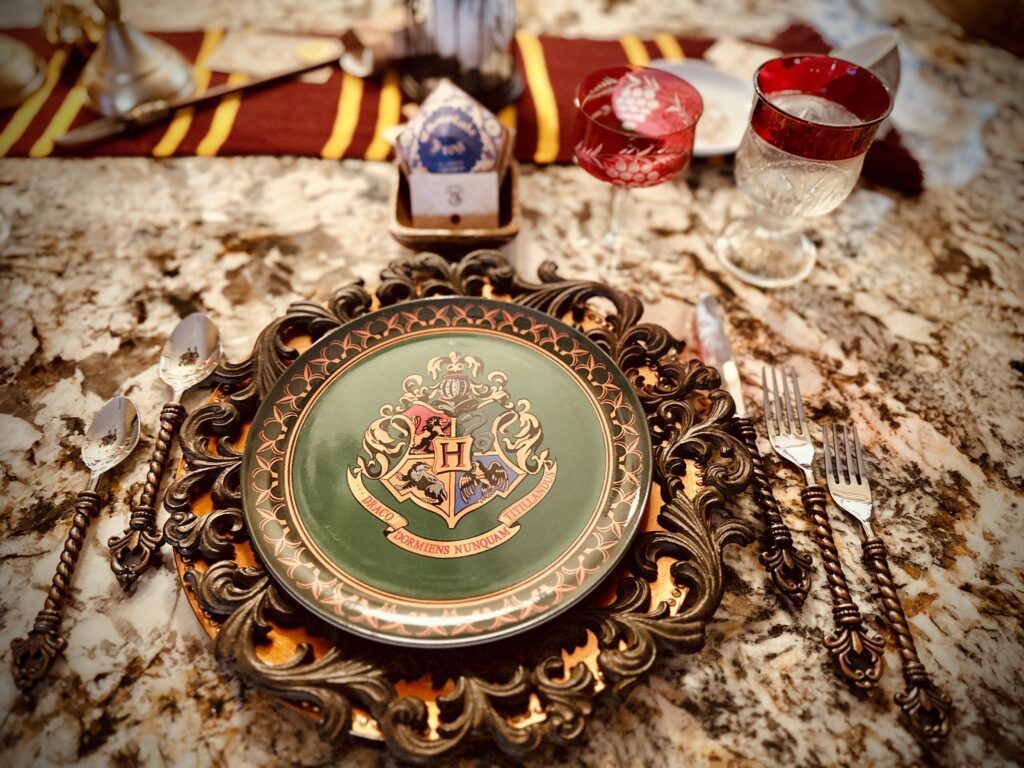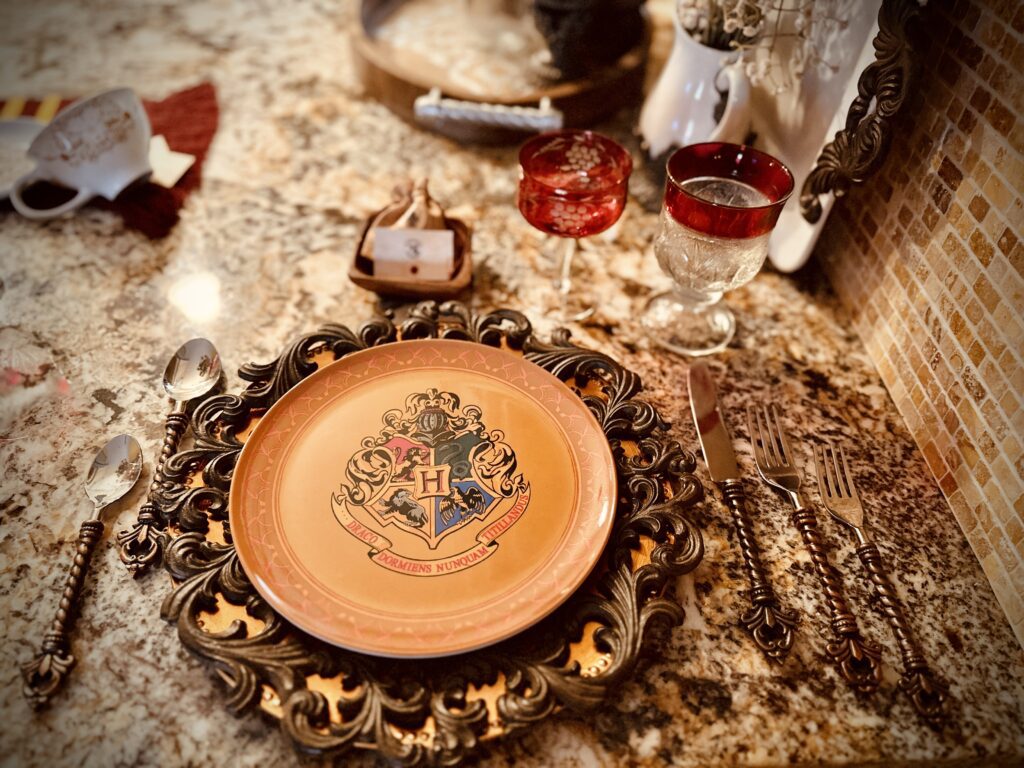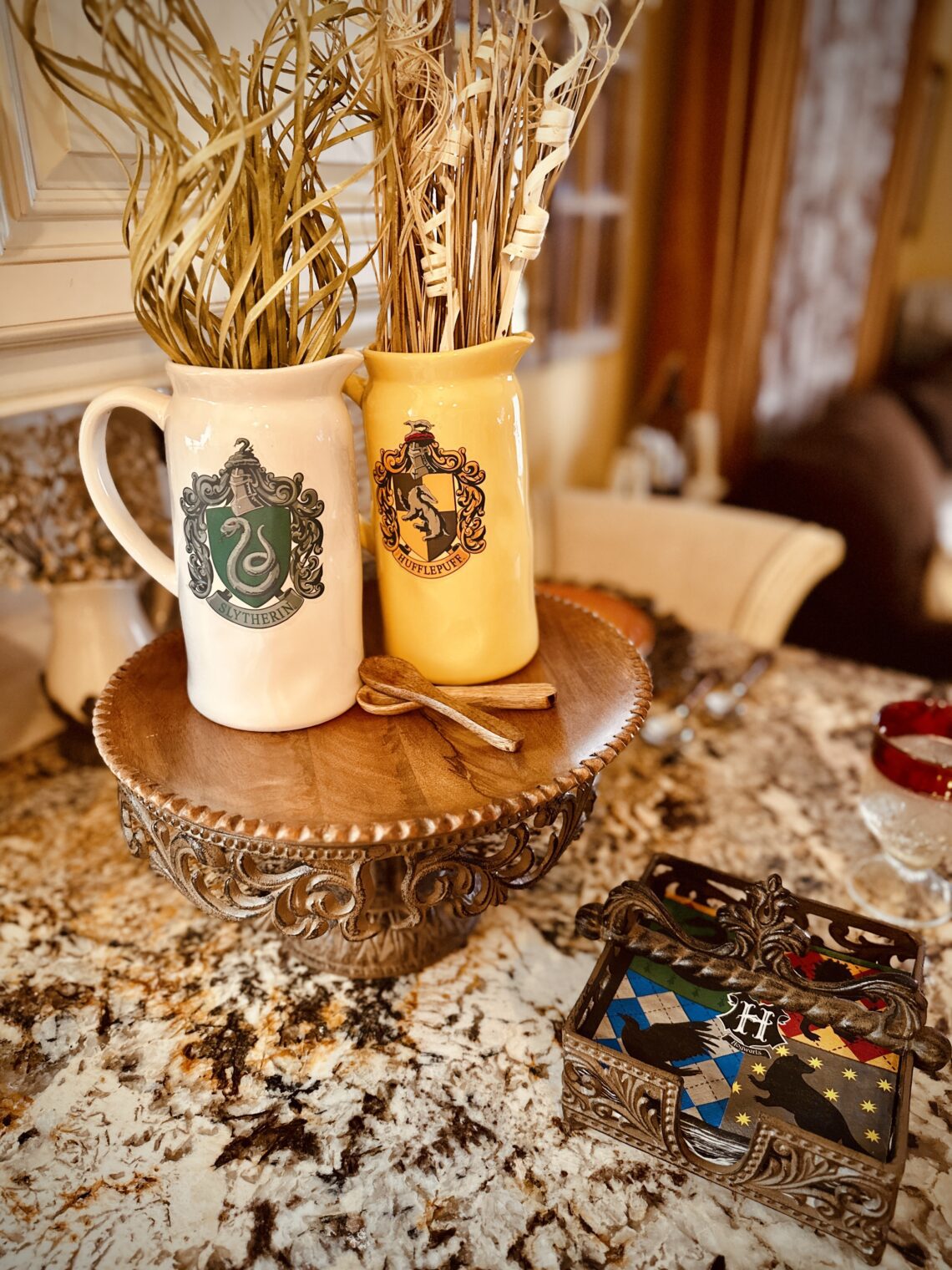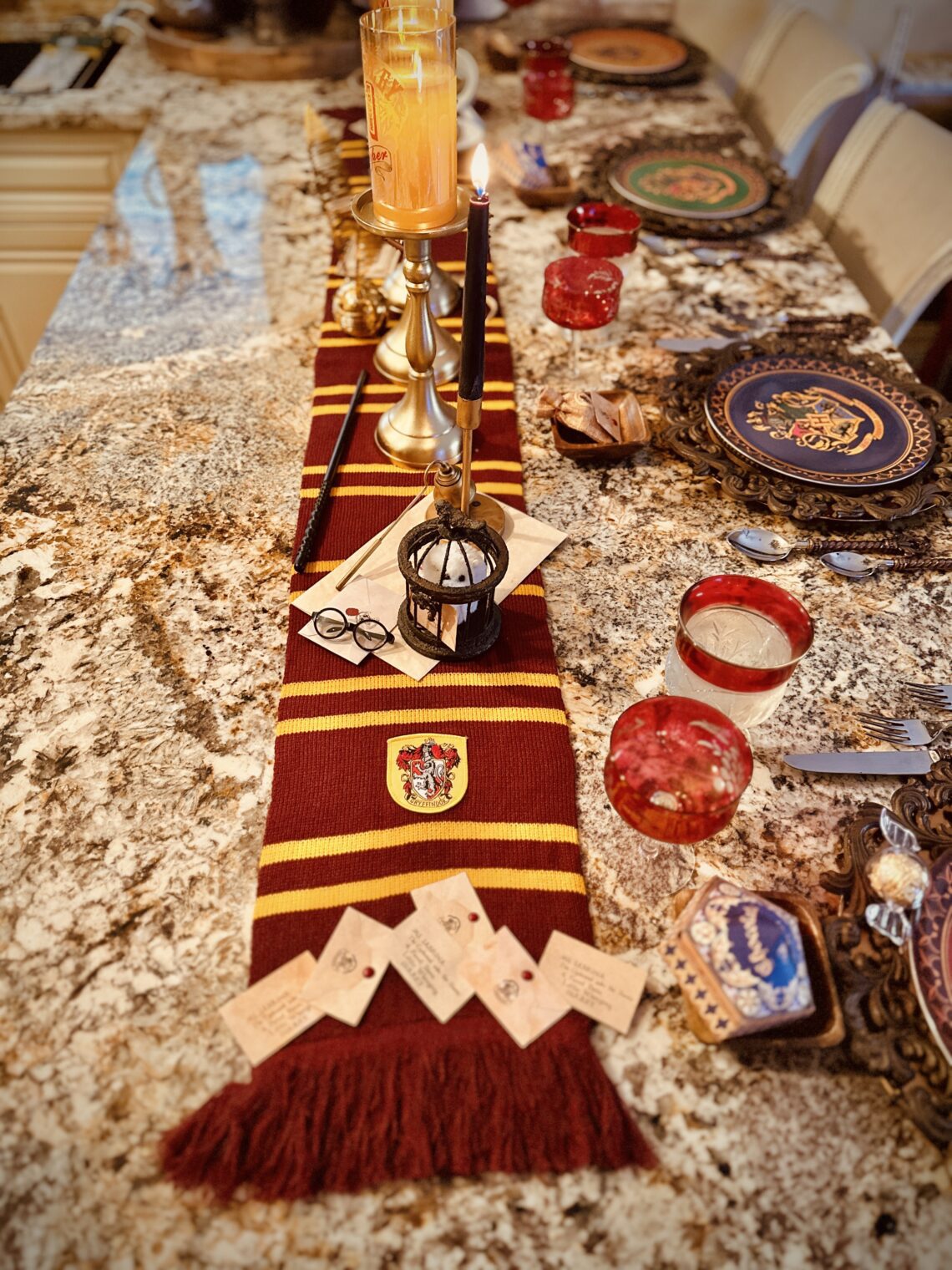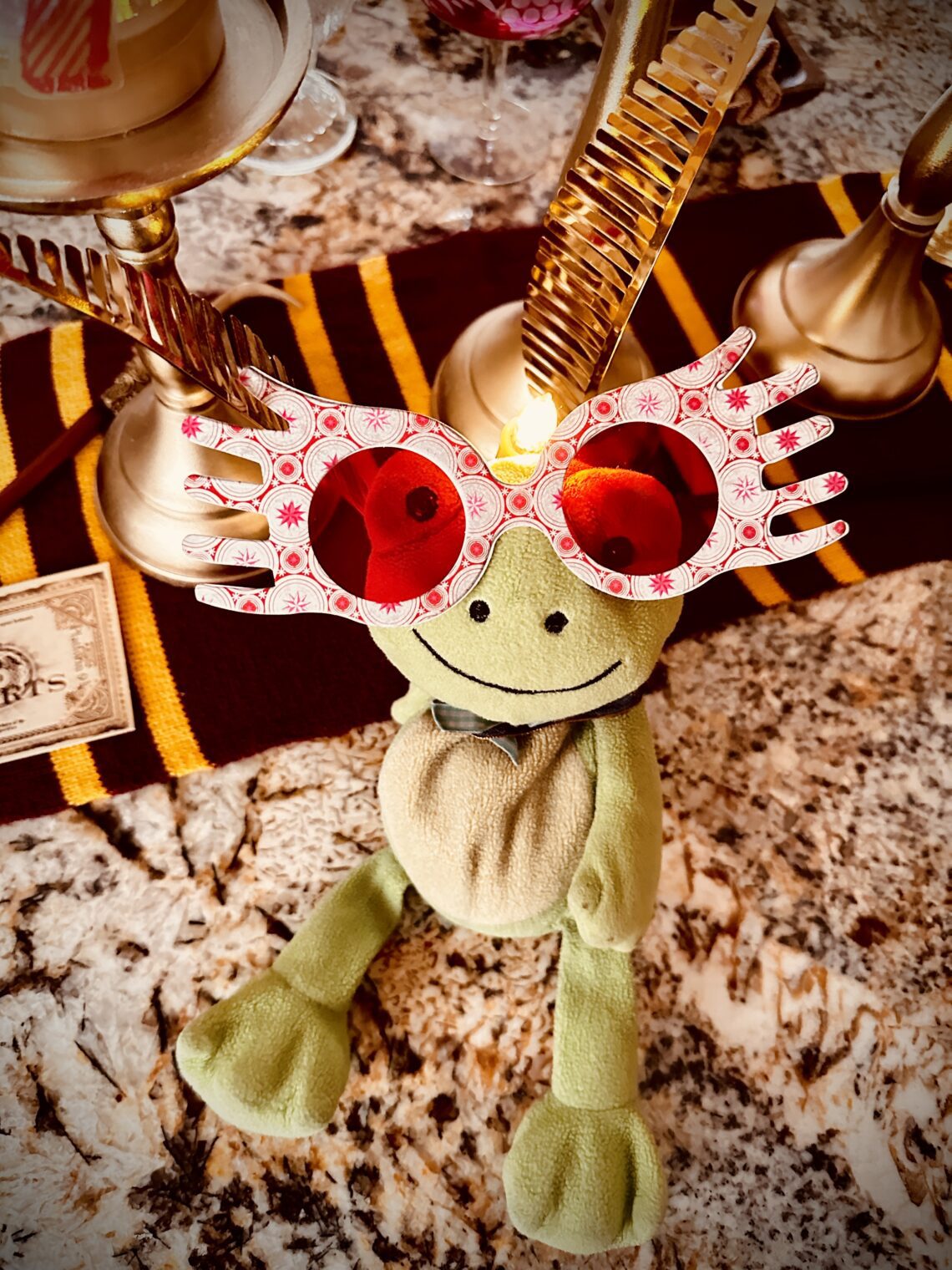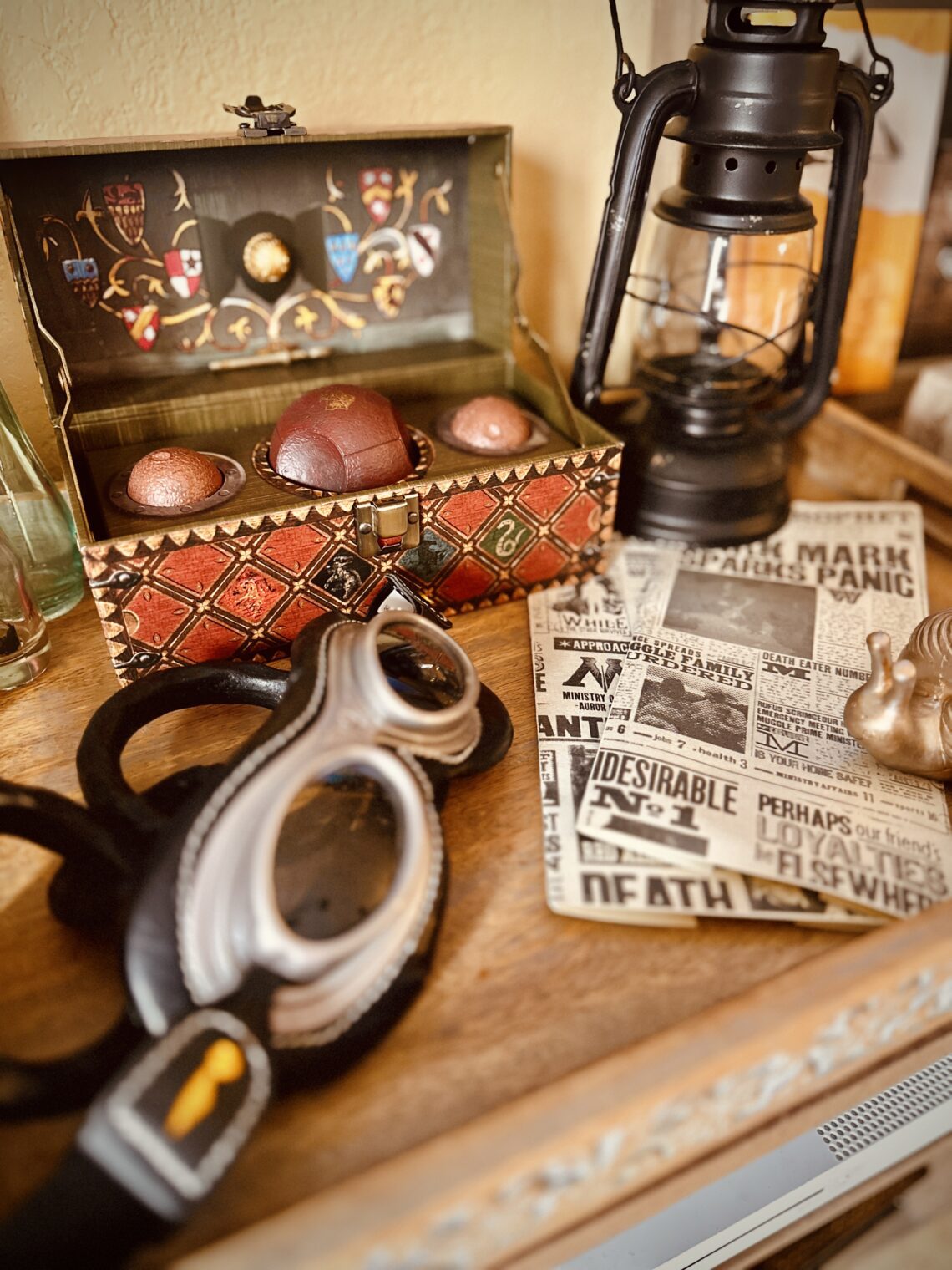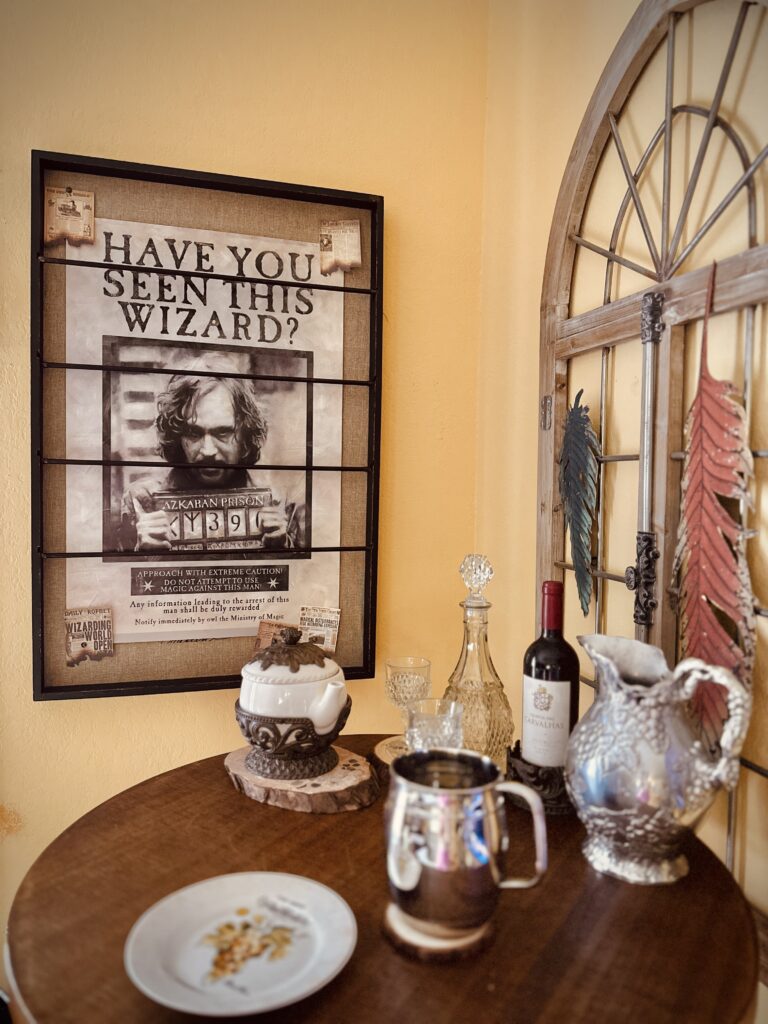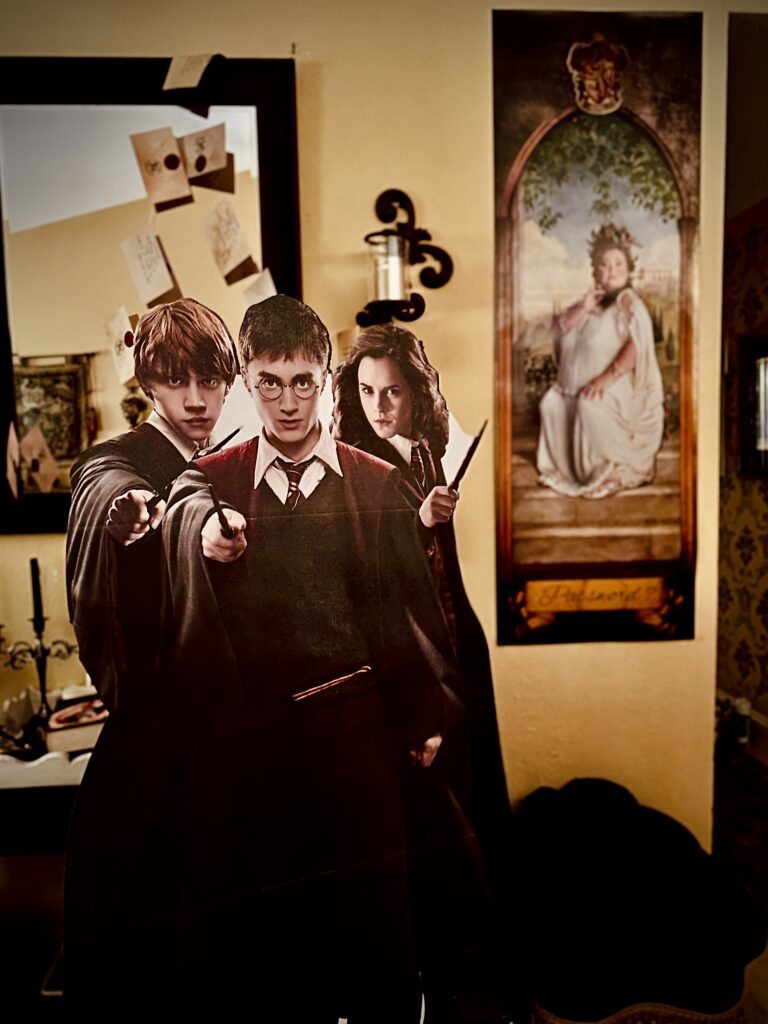 Another lovely set of candles on my accent wall, these Hogwarts House crests look amazing!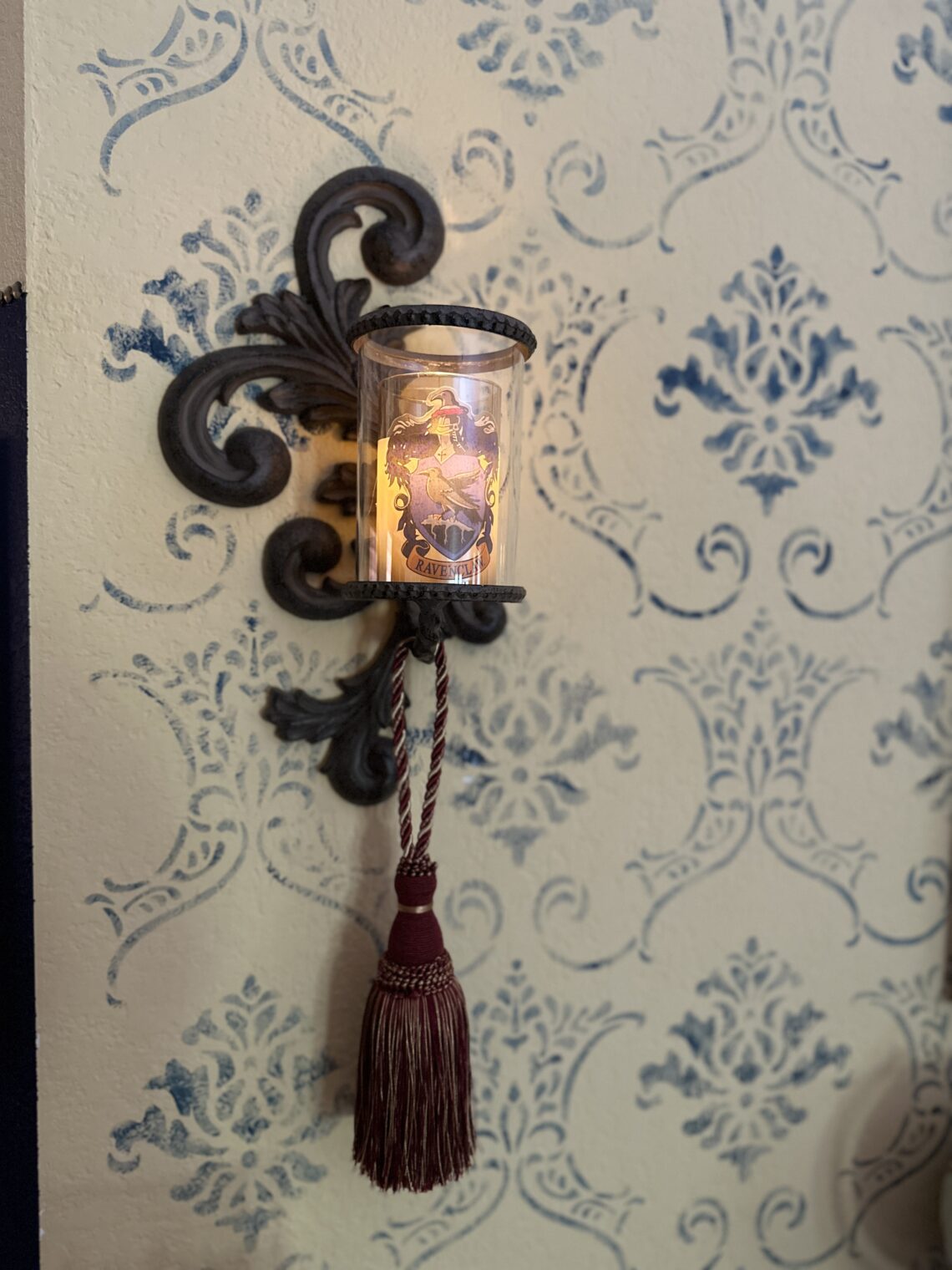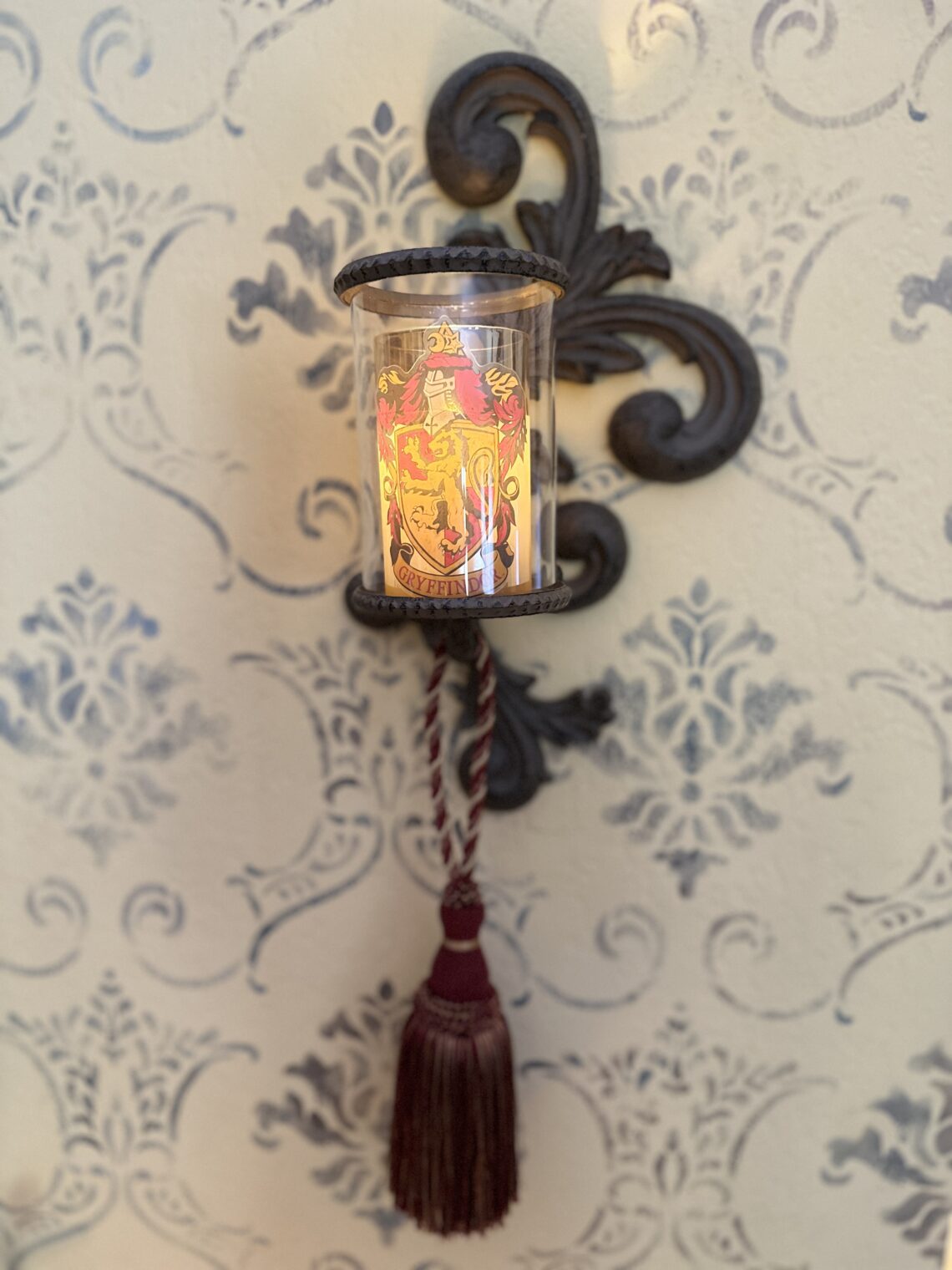 I love my little Gringott's Bank with the goblin cameo in my office, it worked out so nicely!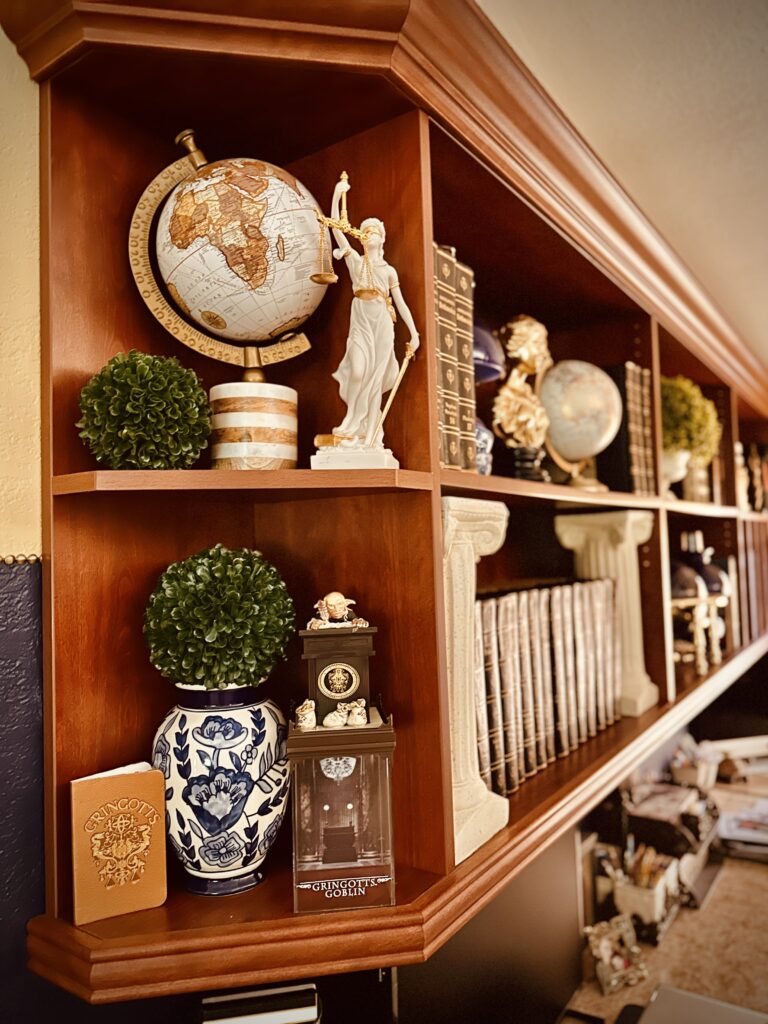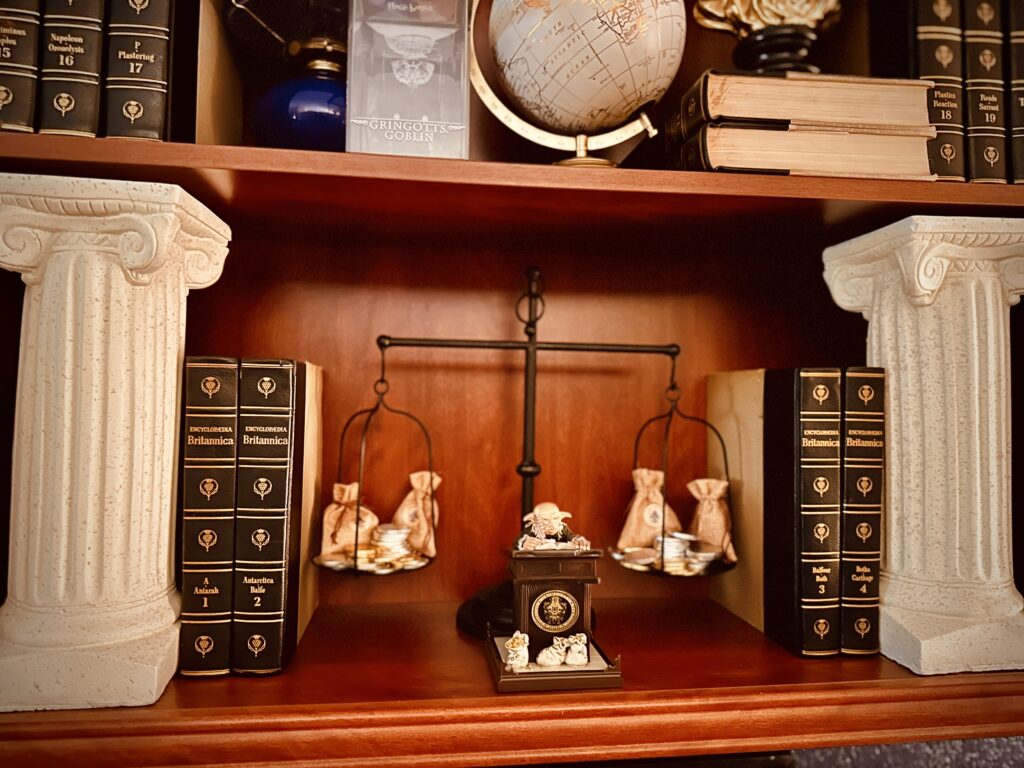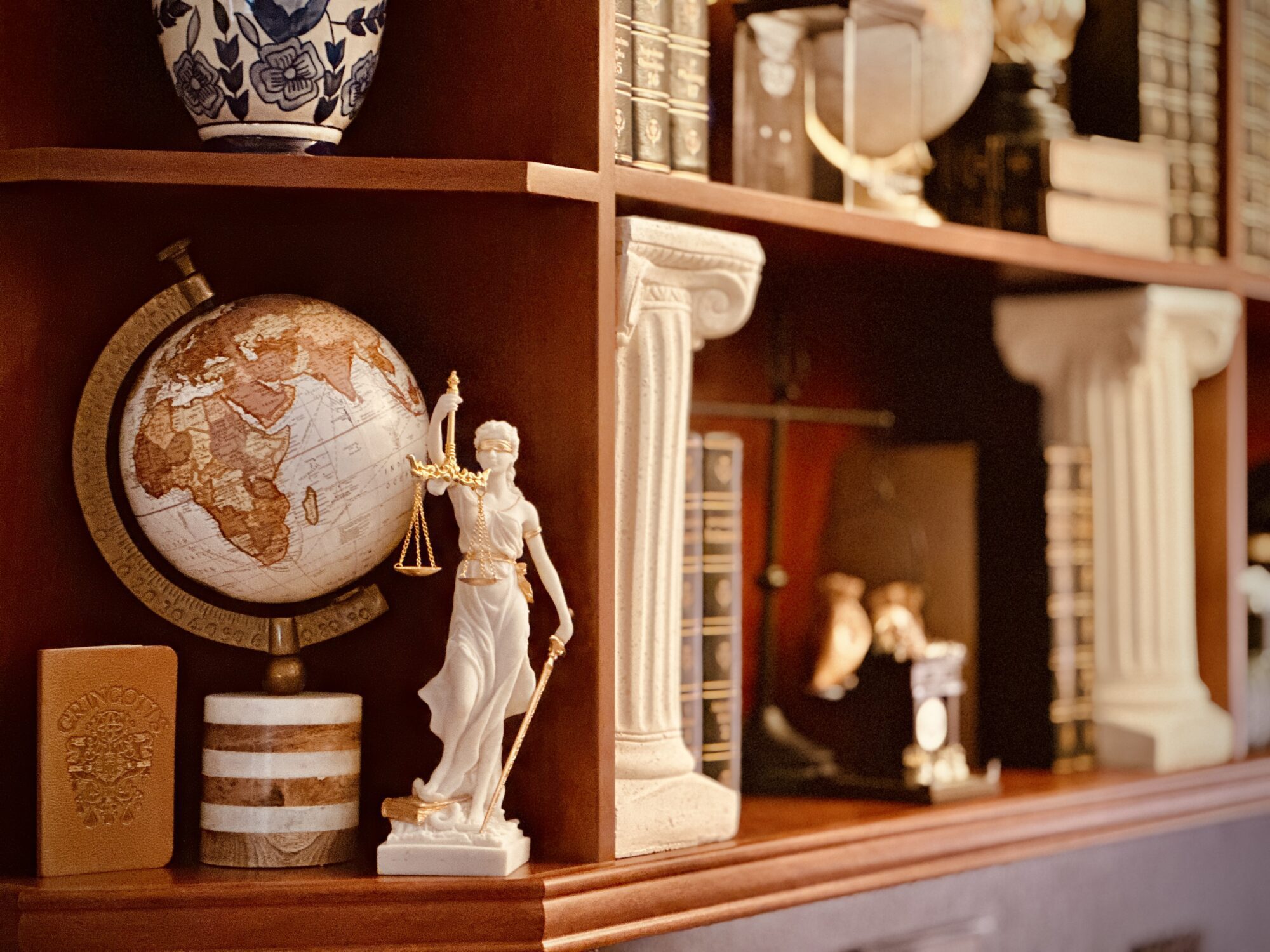 Gringott's Bank
Create little nooks where you can with different movie scenes you love.
I hope you enjoyed seeing the first look at how the Hogwarts house took shape. It changed many many, many times, so you'll see a lol of different stuff moved around. That's the only way to truly figure out where you want things to go, stick it there, then move it! 
There is a lot more to come so subscribe and follow me on social media for new updates. I'm really excited to see how Halloween is going to come to life in my house this year, especially since I have so much awesome Harry Potter decor now! 
Thanks for stopping by! 
Save this and share! 
Until next time…keep smiling, improve every day, and build a life you love! 
Yours Truly,
January