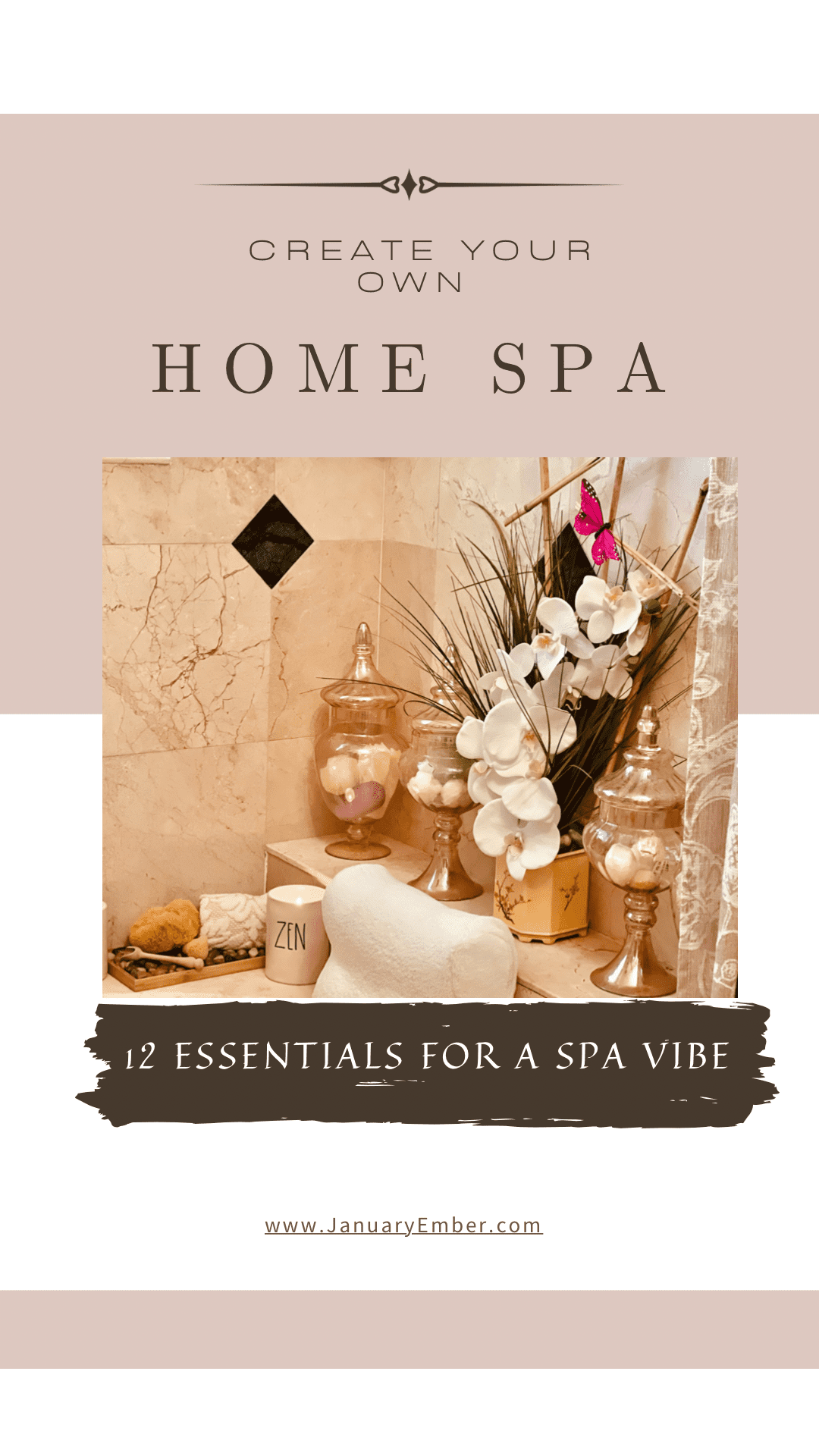 Create a Spa at Home with these 12 Ideas
This post contains affiliate links. This means I may receive a small commission for purchases derived from those links at no cost to you. This helps support the blog. Thank you in advance for your support!
Take a look at how I created my own little spa escape bathroom at home!
I know I'm rocking my old school vibe with that song quote but hey, I love that song, and while that line as I'm interpreting it doesn't necessarily pertain to the context meant in the song, that line resonates with me all the same. I can 'create a place as my own world'. It is mine after all! 
Isn't that what individuality and life is all about? Everyone wants to stand out. Be heard. Be different. Be valued and rejoiced for their ability to simply be themselves, proudly and without fear.
No matter how strong we try to be, life can just make you feel overwhelmed. That is life, one giant curveball! No wonder the earth is tilted. When everything gets crazy, how do I get myself out of that dark place? Feel alive again? Wash away all of the yuck of the day and just escape…Renew, Rejuvenate, and Refresh…?
This is how my process begins. I start to ask myself these questions: I always start with a feeling…a desire for an experience…what do I want???
Deepok Chopra echoes in my mind and I hear his soul of healing meditations…tells me to repeat this question to the universe "what do I want…?" –  great series to listen to by the way, "The soul of healing meditations". I have listened to it daily for years and it has really helped me.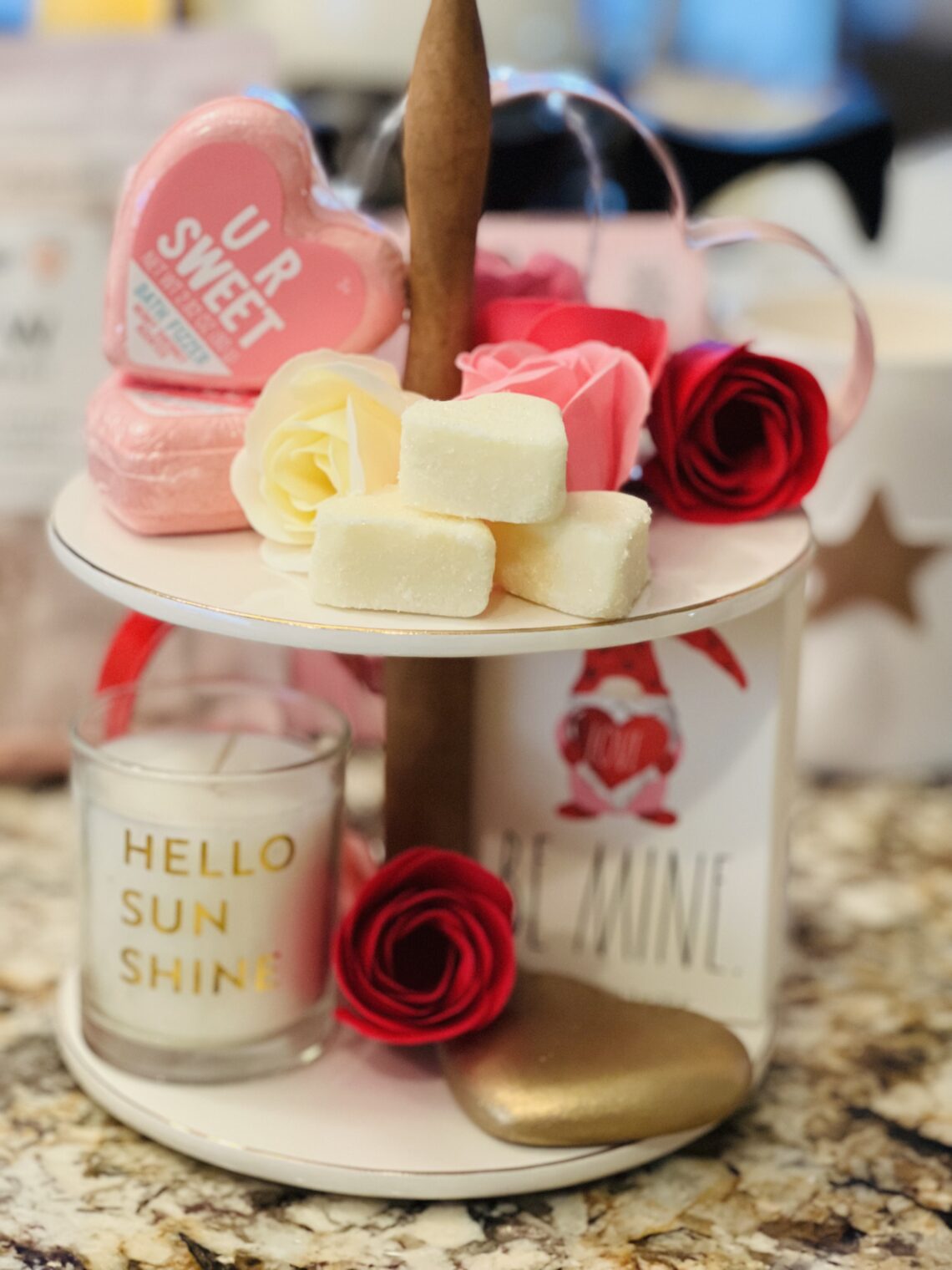 As I search for inspiration, I ask myself these questions:
What do I want??
How do I want to feel?
If I could go somewhere to feel this feeling…where would I go?
How does that place look?
What do I love most about that place and how it makes me feel?
Did I love the color of the room? The furniture? What stuck out to me?
Which elements can I utilize to create that same feeling in my space?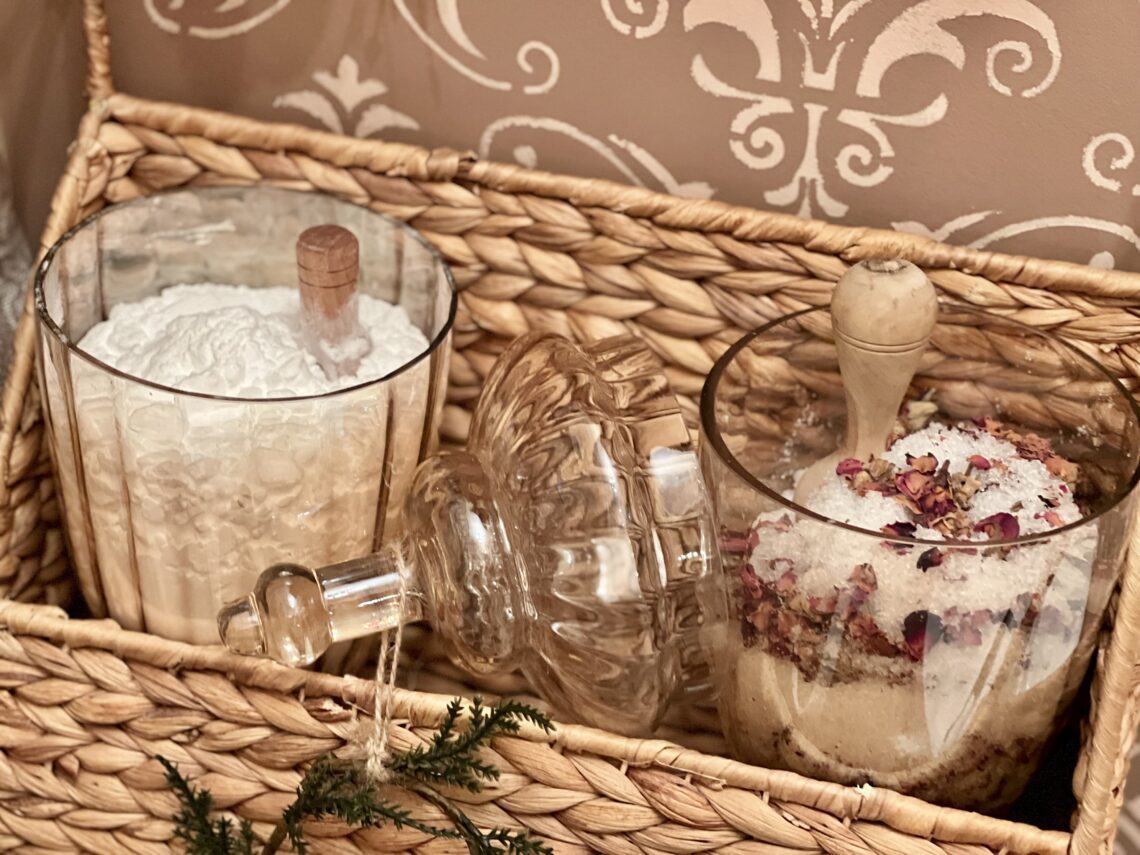 I have a desk job, I sit more than I like (more on how I changed this on another blog post coming later – Home Office Makeover, and Staying Healthy working from Home).
Let's just say like so many people, I have neck pain, back pain, sciatica pain, man-pain, parenting pain, work pain, and general life pain! LOL Wow…that sounds like a lot of pain. The pleasure list is there too, but we are not talking about that today.
Today we want to take the stress and pain away, escape from all the madness and recreate a place that is our own unique happy place. Here is how I began to find mine…and create a spa escape room at home. 
I asked myself those questions…and sure enough…the answers began to come to me…
I wanted to relax
to have quiet time
to feel at peace
to feel pampered
to go to the spa…ahhh the spa…
I want to soak in a long luxurious bath, sip a glass of wine, and just not think.
I can visualize it in my mind…this beautiful little paradise…soft candlelight glow…soft music…the scent of lavender lingering in the steamy air. Every moment of heavenly bliss slipping me further and further into relaxation…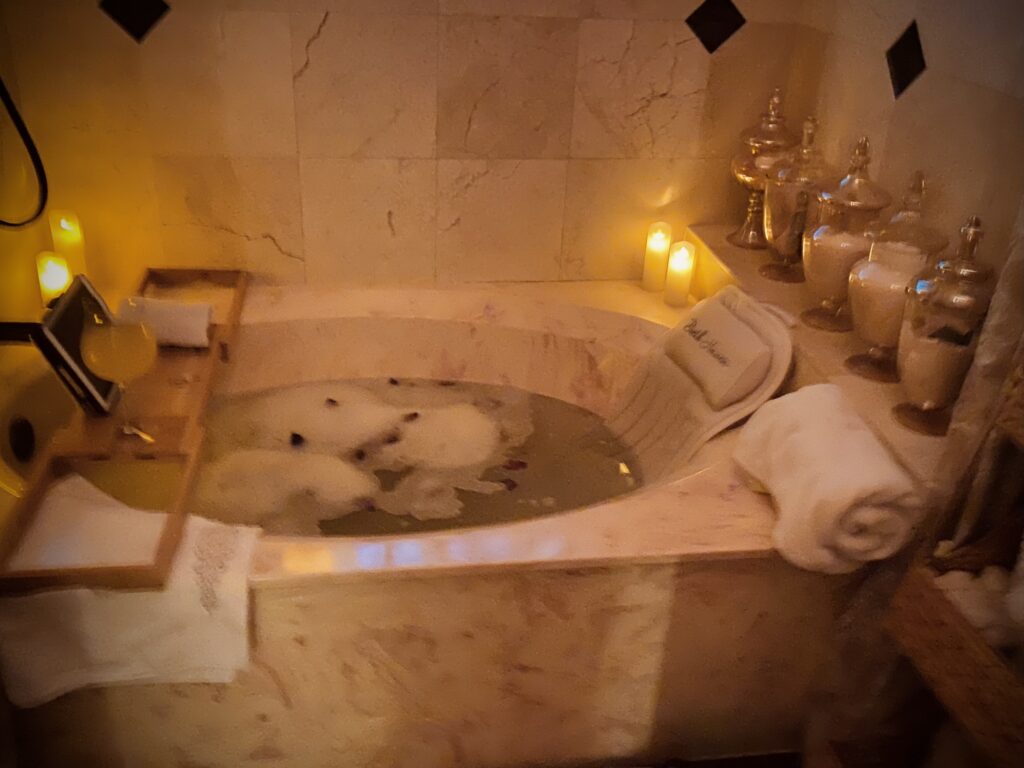 Let's get real, how often can I get to the spa, not often! Even if I could go often there are other obstacles. I go to the spa, spend a ton of money, get all relaxed, then get in my car to drive home in traffic with the world's worst drivers. What do you think happens then…the relaxation goes POOF right out the car window! So much for the $500 spa day! That feels like a waste! 
I know I should use my 'mind over matter, "hoooo-zaaaa", take a deep breath' mentality, and not let it bother me, but sometimes you just can't help but be human and things just get to you…it happens to us all. 
If that isn't enough, you have to get someone to babysit and try to make it work with your already busy schedule… if you are anything like me…then you likely don't have a whole lot of "extra time". 
There was really only one solution…I had to create a spa escape room at home, that was all there was to it!! No driving, no scheduling conflicts, just there whenever I need it!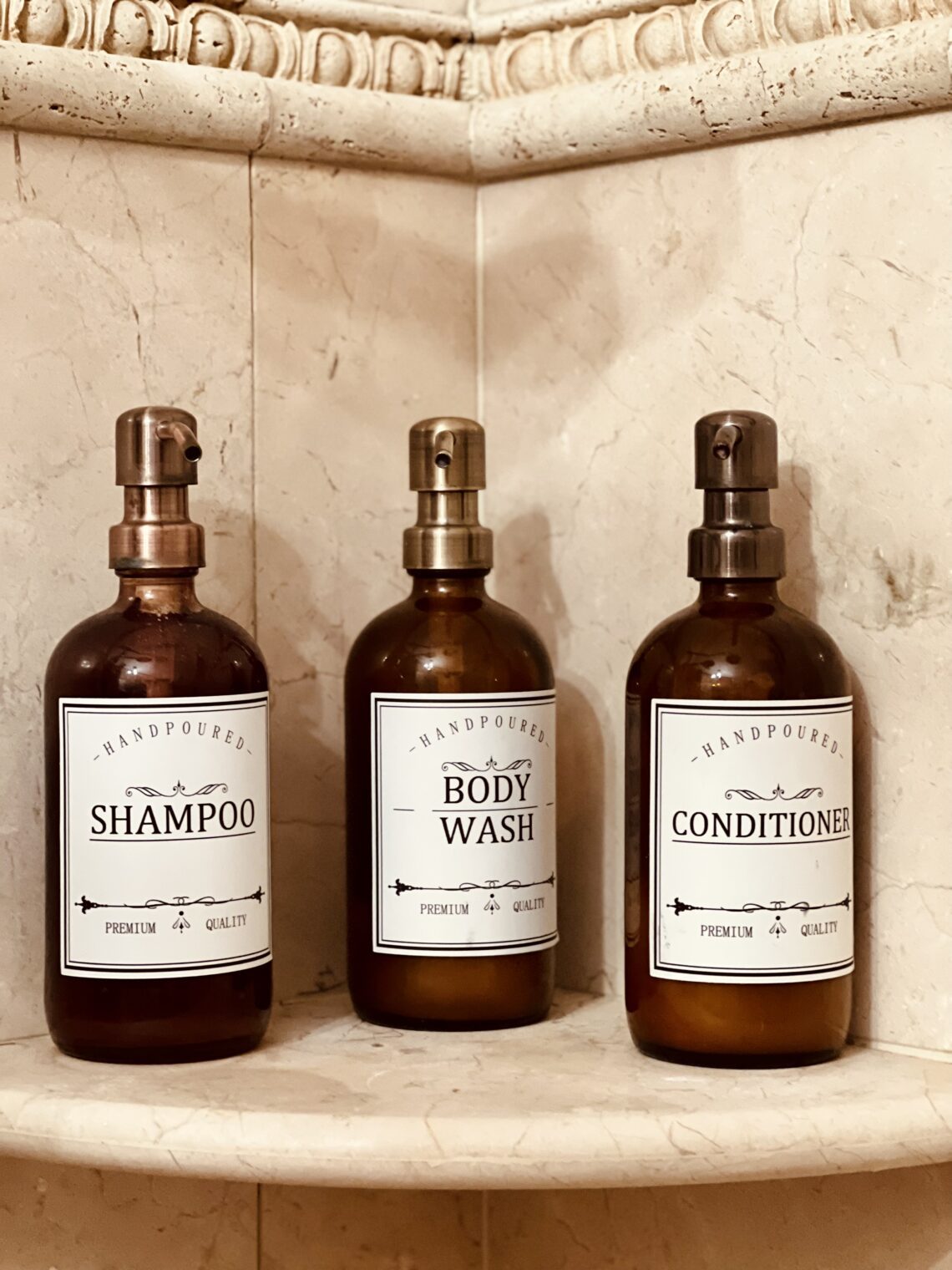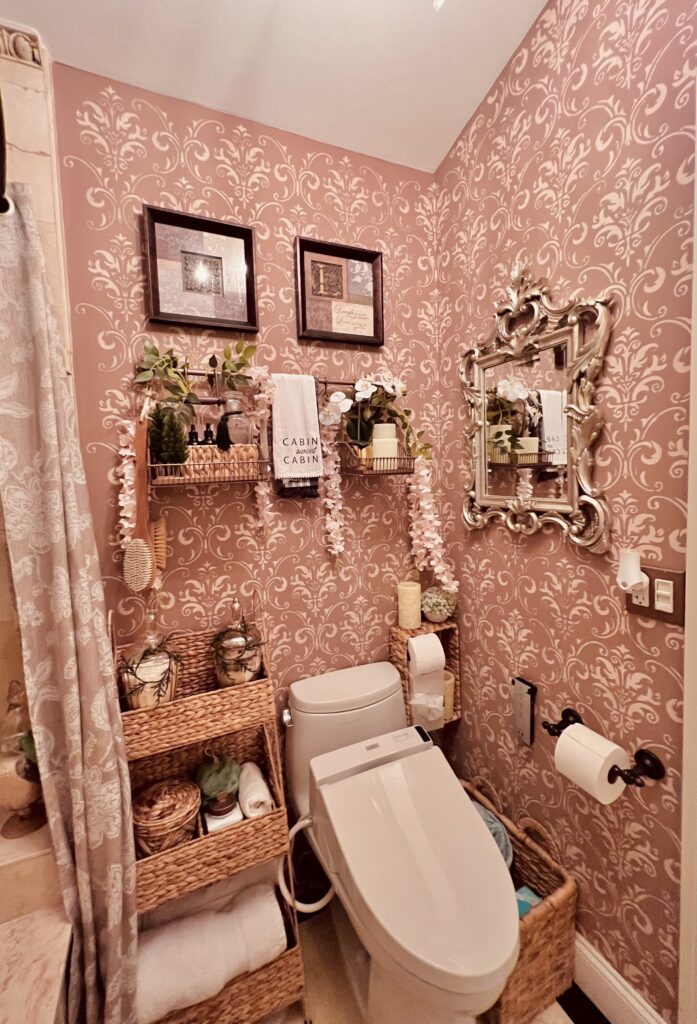 I do not have a big bathroom, so I knew I was limited by what I could do…but I had a little bit to work with. I already had a nice tub and it had nice tile…but the rest needed some love.
So how could I bring the spa to my bathroom I wondered… I started to think about the spas I've been to and what I liked about them. One that really sticks out to me is a small local day spa, quaint but charming in its own way.
I thought about that spa…and I wondered…
What did I love…it was small and quaint, but this small waiting room they had was so enchanting, it still pops out so vividly in my mind.
The style of the room was old European. The walls were covered in a wallpaper scene backdrop featuring old Roman columns, goddess statues, beautiful gardens, it was wallpaper  granted, but nicely done. The entryway to the room, a simple arched opening, had two curtains draped and tied back with tassels on the inside of the archway in the small room. A buffet server table held pitchers of water with orange slices and lemon, small plates and platters of snacks of fresh fruit and cookies. Coming from the ceiling were big bunches of purple wisteria (fake of course) entwined in fairy string lights.
There was nothing else incredibly remarkable about the little room or the spa really, but two things stood out…the wisteria and the feeling! There was something magical about it…I loved the wisteria the best…the curtains…the tassels (you'll see I have a tassel addiction as well), they were all lovely.
My spa bathroom journey began, and it continues to transform to this day! I just can't leave things alone! As you can see below…I change it constantly!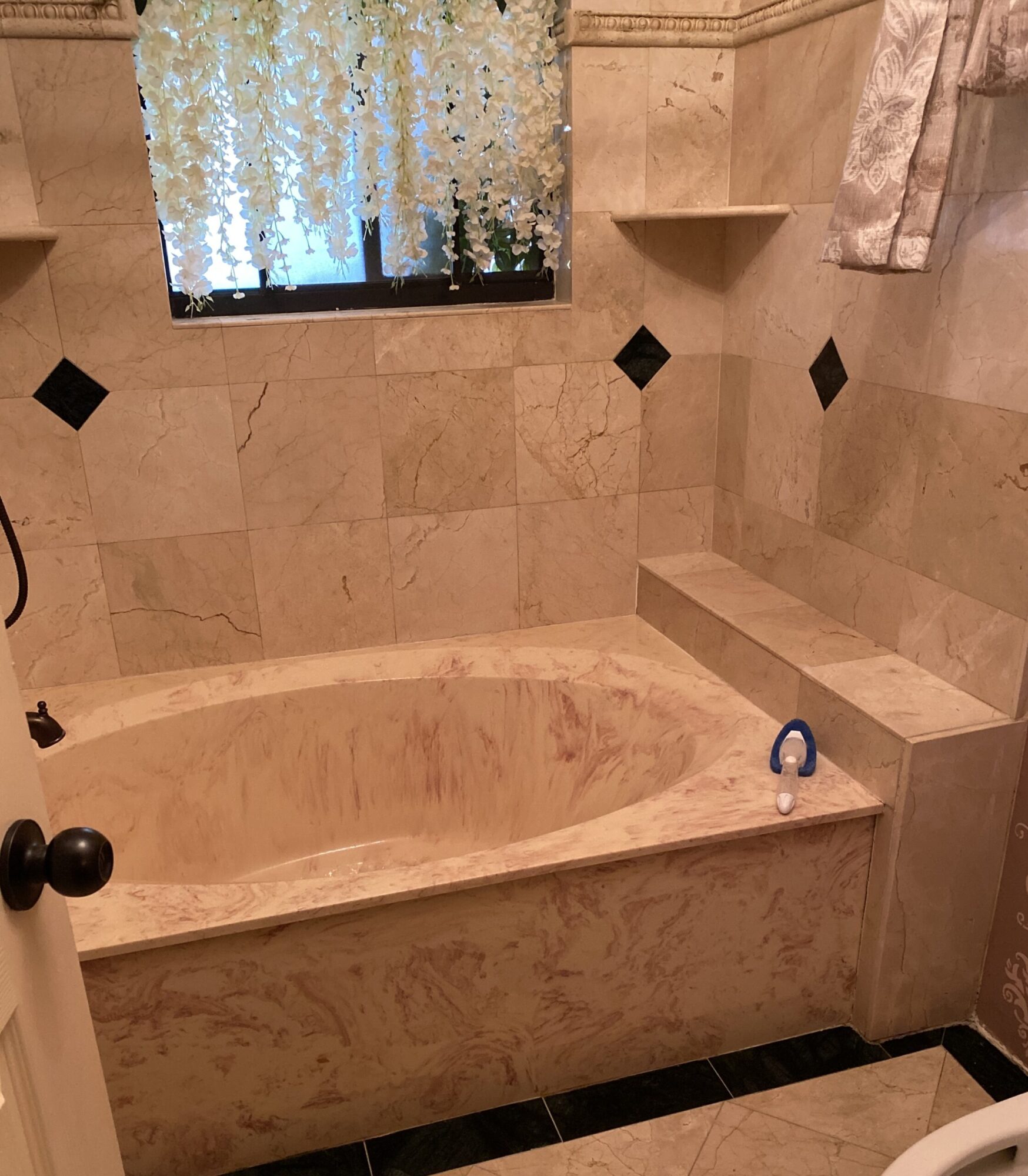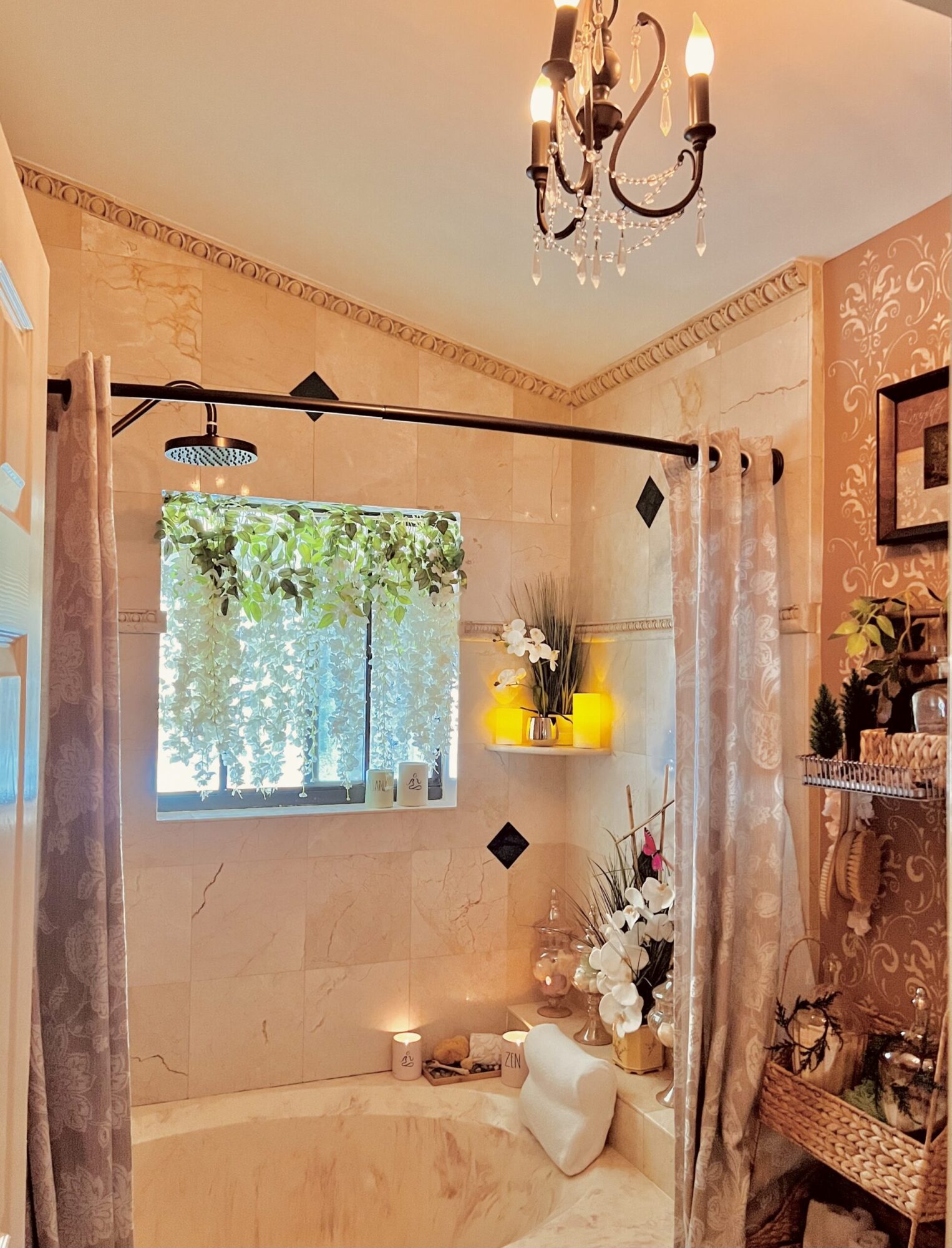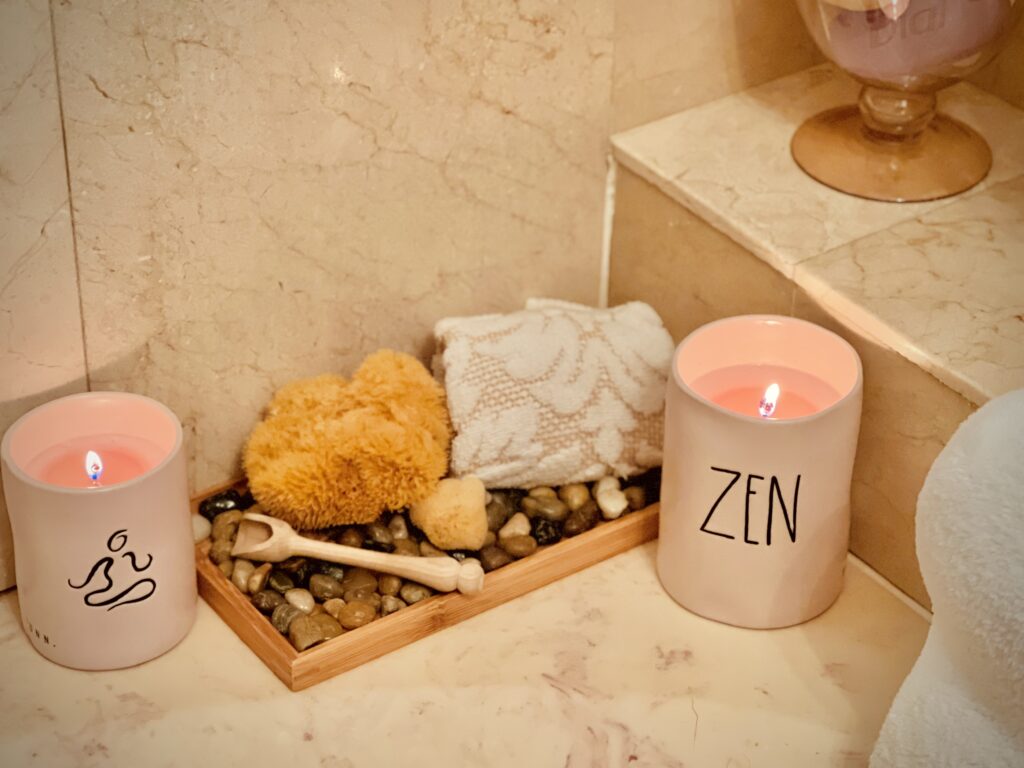 Create a Spa escape room at home essentials: My top 4 must have's!
Wisteria – This lovely hanging flower really creates a magical feeling. There are lots of colors available so you can really customize it to your own space, I love the white wisteria, it is just so bright and fresh. I also love the light pink; I've used that in my bathroom and in my daughter's room and playroom. I've also used it on my patio!
LED Candles – Ambiance…you need that ambiance! Candles create that soft magical glow. I love real candles, and yes, I do use them even though I own over 100 LED candles! When picking LED candles, opt for the flickering LED candles with a remote, they are realistic, and they look great! I still add at least one real candle because I love the smell of a real burning candle.
Luxurious White towels – nothing says spa like soft crisp white towels
Luxurious Robe – when you step out of the tub…the experience can't end there…you have to build the experience all the way through to your favorite sit down and relax spot…wrap yourself in your lovely robe, enjoy a face mask, foot mask, hand mask, eye mask, the works, you deserve it! Here is the one robe I use the most (yes, I have about 5 robes LOL). I love this one because it is long, has pockets and is super duper soft and cozy!
For everything you need to create a Spa Bathroom check out my Amazon Idea Board "Spa at Home".
8 extras to maximize the Luxurious Spa Experience:
Sea Sponges –

Sea sponges in various sizes are not only beautiful décor but they are lovely to use! Beauty and function!

Essential Oils –

They have various natural healing qualities, smell great, and can be used in the bath, DIY face masks, foot soaks, DIY candles & soaps, mixed with carrier oil for DIY body rubs & massage oils, and as most often done you can use it in a diffuser for a beautiful aroma. You can even make your own bath bombs…if you are so inclined. I have thought about doing it, so who knows, maybe one day I'll try it and show you how it comes out!

Bath Salts/Bath Bombs –

I use Epsom salt, baking soda, dead sea salts, and I buy bath bombs whenever the mood hits and I am being lazy. They do look really cute in the apothecary jars, and it is a nice easy way to get a relaxing bath going. My daughter loves them to so I get her some fun ones with surprises inside! 

Apothecary Jars

 – I decided I was going to get my bath salts, bath bombs, sponges, soaps, all organized and put out in a pretty way. I looked for some apothecary jars and I found some Amber 

glass ones on Amazon

that were just amazing. I bought one set and loved them so much I ordered another set, so I have 6 in total.

I store my various bath supplies in them: Epsom salt, baking soda, bath bombs, pretty soap bars, one has my razor, shaving cream, pumice stone…all stored in a lovely beautiful, organized way!

Bamboo scoops

for bath salts – I'm not sure what it is about the bamboo scoops that just add the luxurious spa feeling, but they do! I bought mine a while back, but now they have some nice sets! I added some to my Amazon Idea Board

 "

Spa at Home""
Luxurious Bath Pillow/Bath Mat – Whether you have a small or big tub, you need a bath pillow or a bath mat/pillow. I have both! Somedays I just want to use the pillow, and on days when I am planning a long soak, I grab my long bath body mat (with pillow).
Luxurious Bathtub caddy – Grab your glass of wine, a good book, any supplies you need, and get it organized on your caddy so that everything is in reach. I never thought I'd find a long enough one, but I did and I love it!
Bluetooth speaker – Music is another necessary item is music! You want to turn on some soft "spa" music to really mimic that spa feeling. For the bathroom I use this awesome little Bluetooth speaker that looks like a lantern (more ambiance). Its super portable and it works great for the spa bathroom, patio, anywhere! 
I have all of my Amazon purchases on my 
Amazon Idea Board "Spa at Home"
.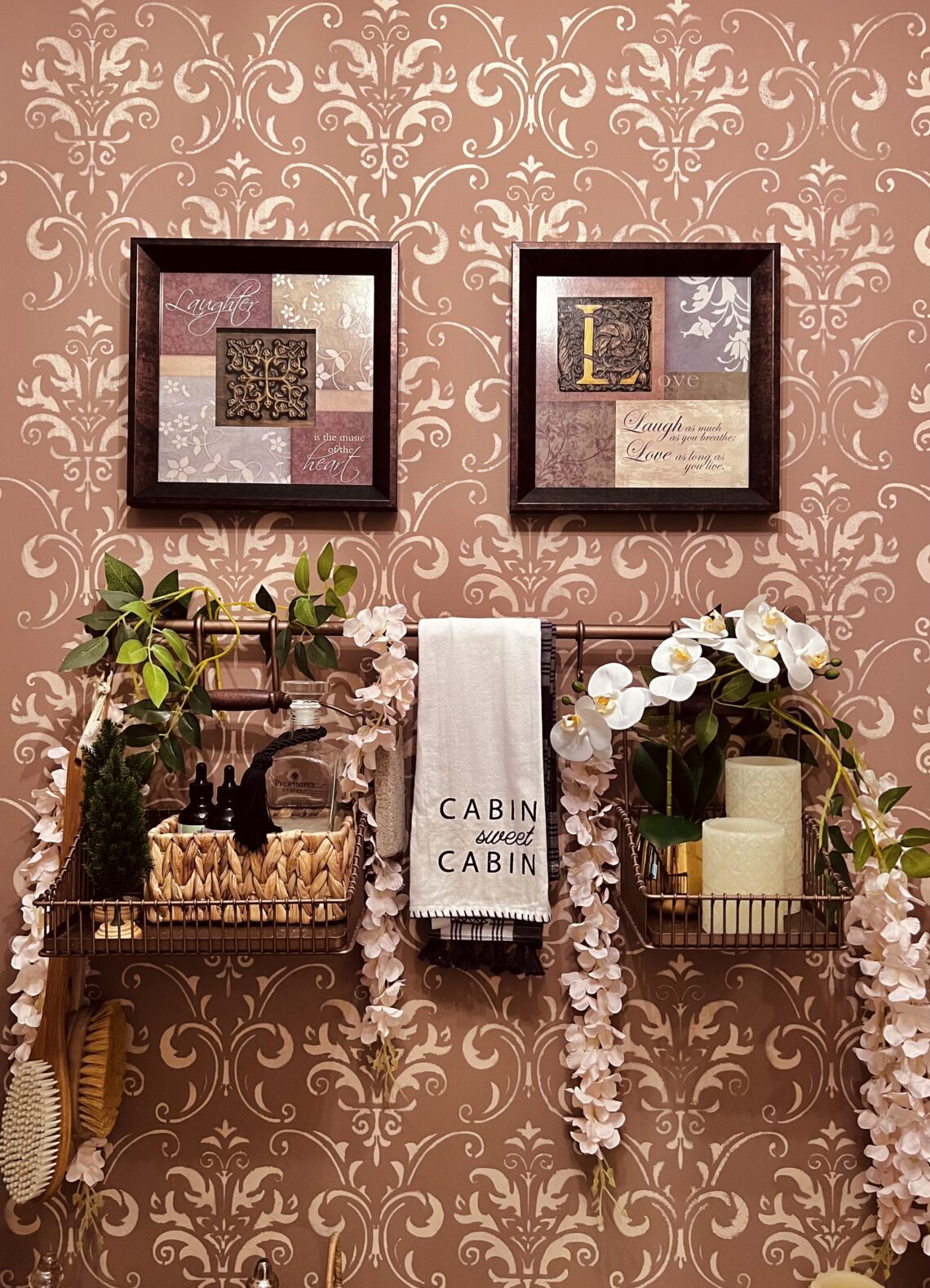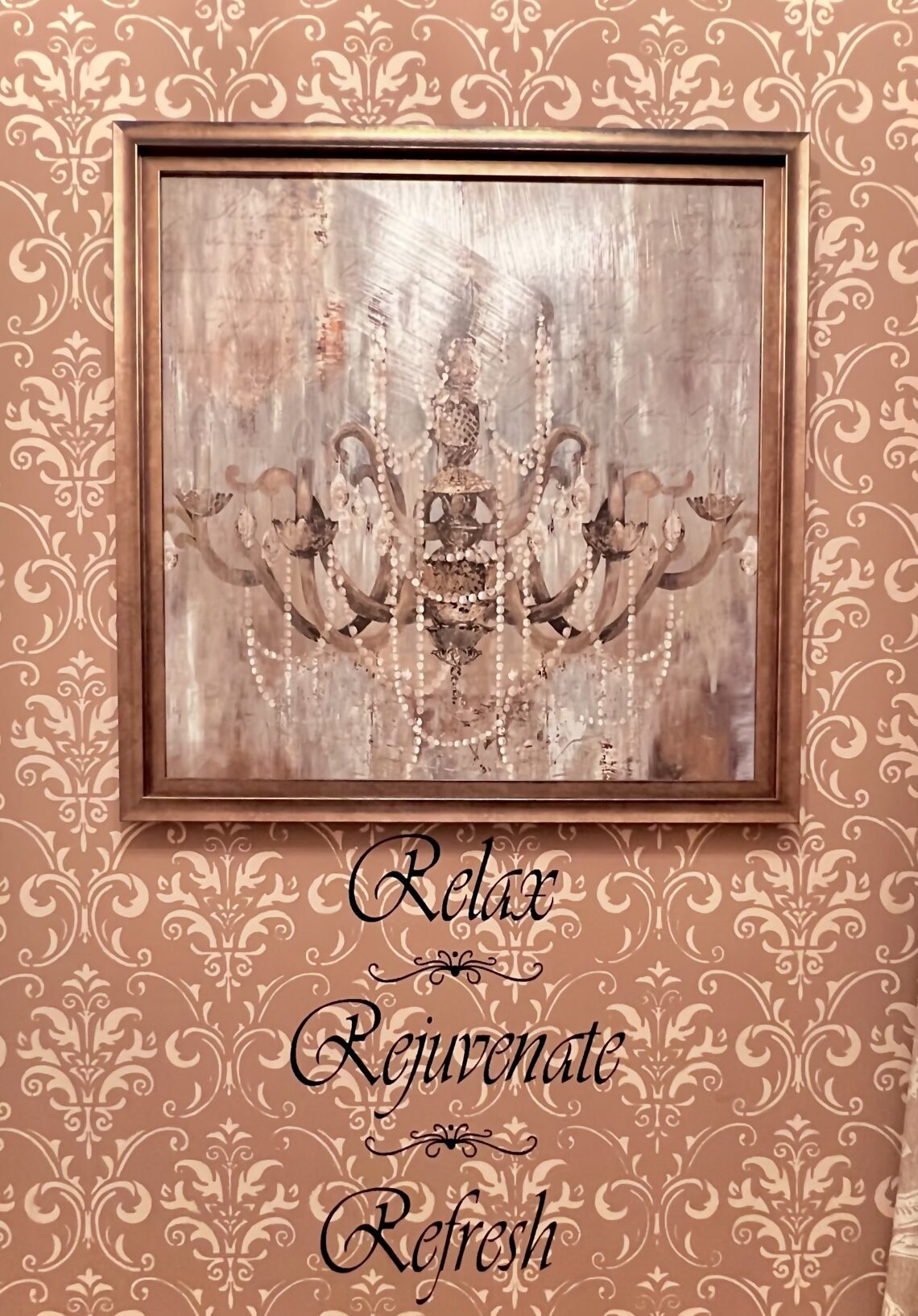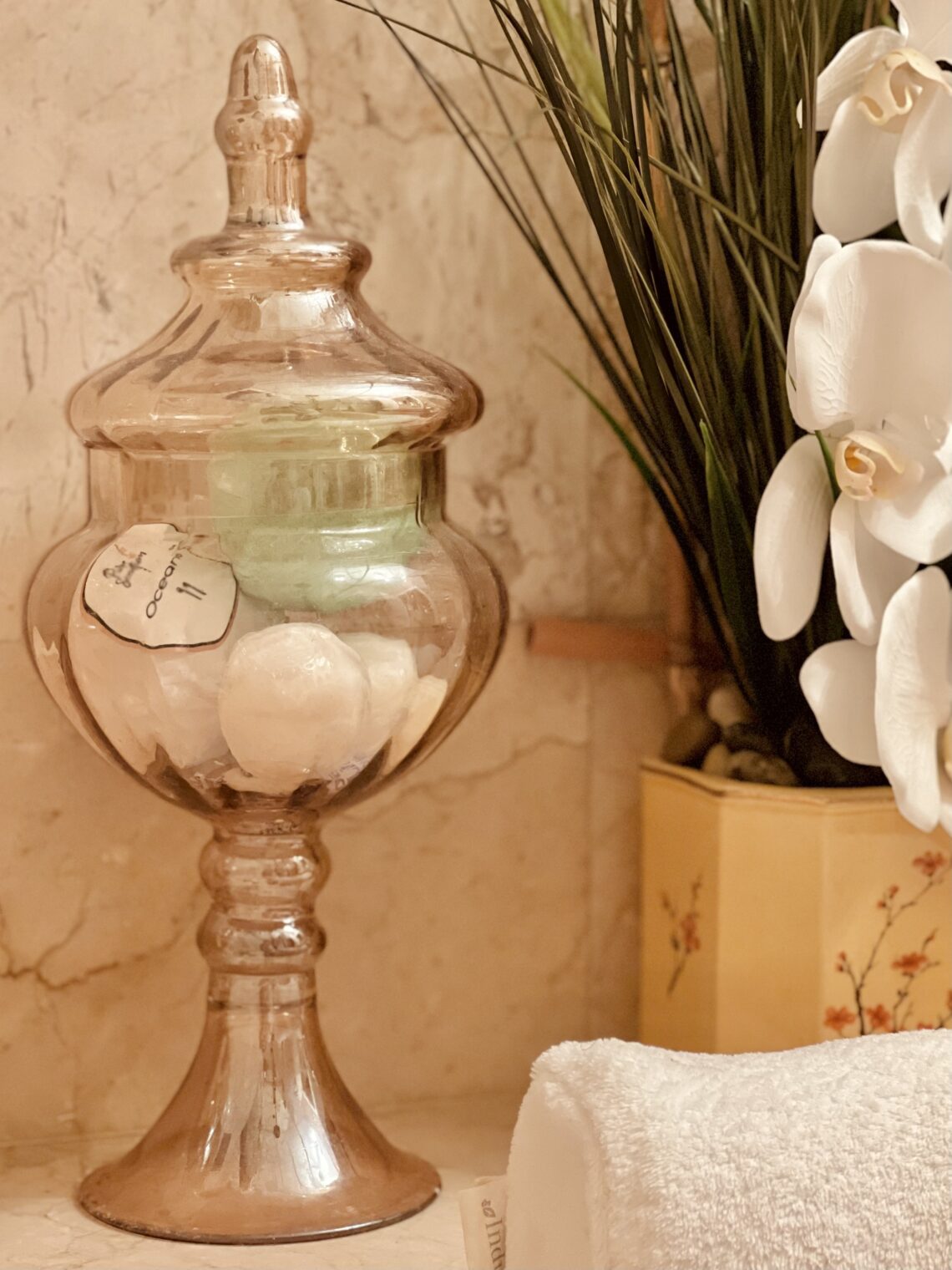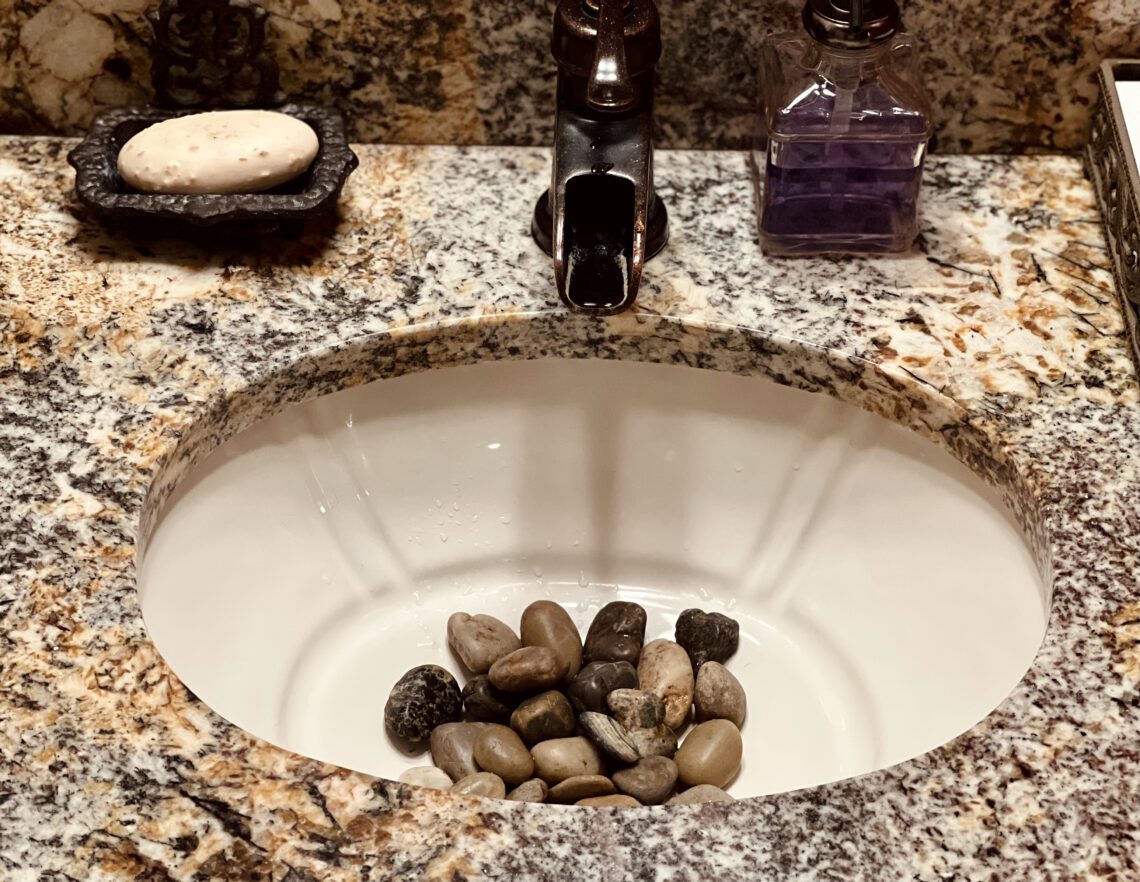 For everything you need to create a Spa Bathroom check out my Amazon Idea Board "Spa at Home".
I hope you enjoyed seeing how I created my peaceful spa escape room at home! I truly love my bathroom! I didn't think you could love a bathroom so much, but you can! Give your space a chance! You never know what you can do until you find the right kind of inspiration! 
Subscribe for my coming posts on my beautiful Luxurious Winter Lodge Bedroom, DIY projects, Mom's bathroom makeover, décor ideas, DIY projects, home transformations, party planning ideas, doll cakes, fabulous fashion and more!
P.S. Valentine's day crafts – Luxurious for you, crafty fun for the kids! Coming this week! 
Question or comment? I'd love to hear from you! Drop me a line and Subscribe for updates!
Thanks for stopping by! 
Save this and share! 
Until next time…keep smiling, improve every day, and build a life you love! 
Yours Truly,
January
Don't miss out, stay tuned!