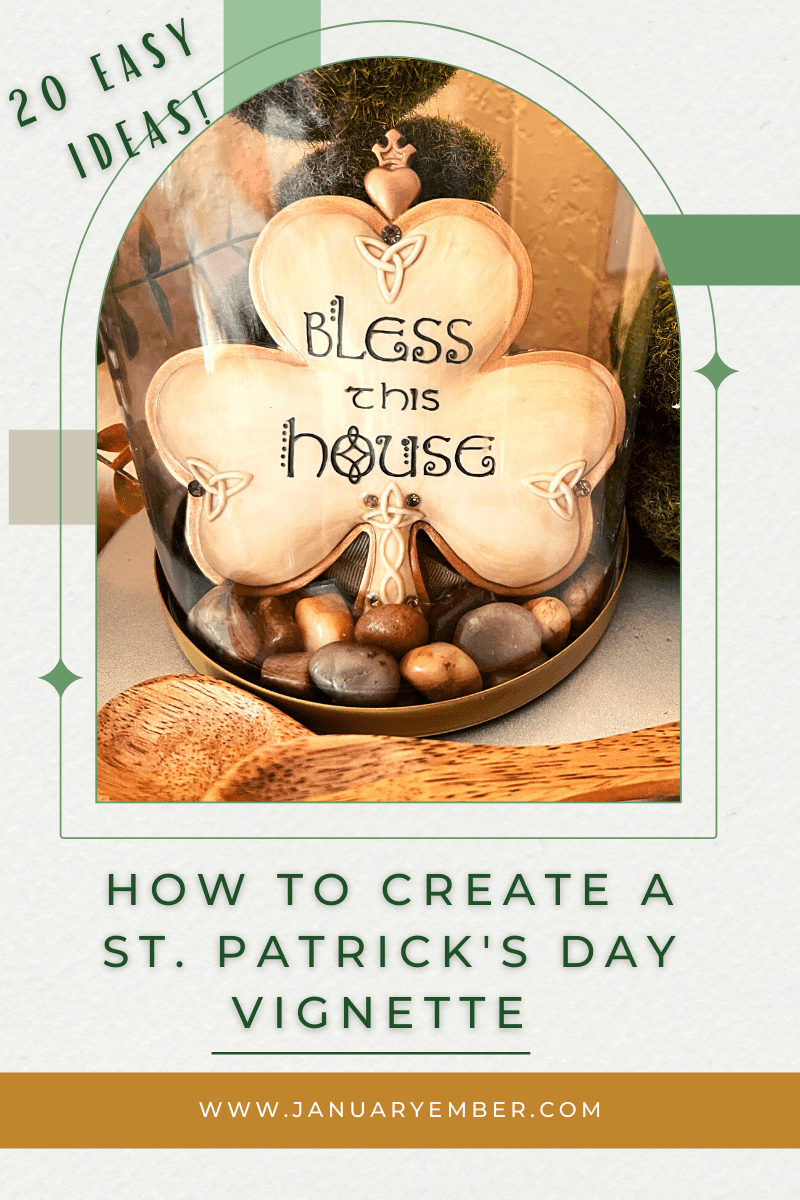 20 Easy St. Patrick's Day Decorating Ideas
20+ Easy St. Patrick's Day Decor Ideas that are elegant and charming!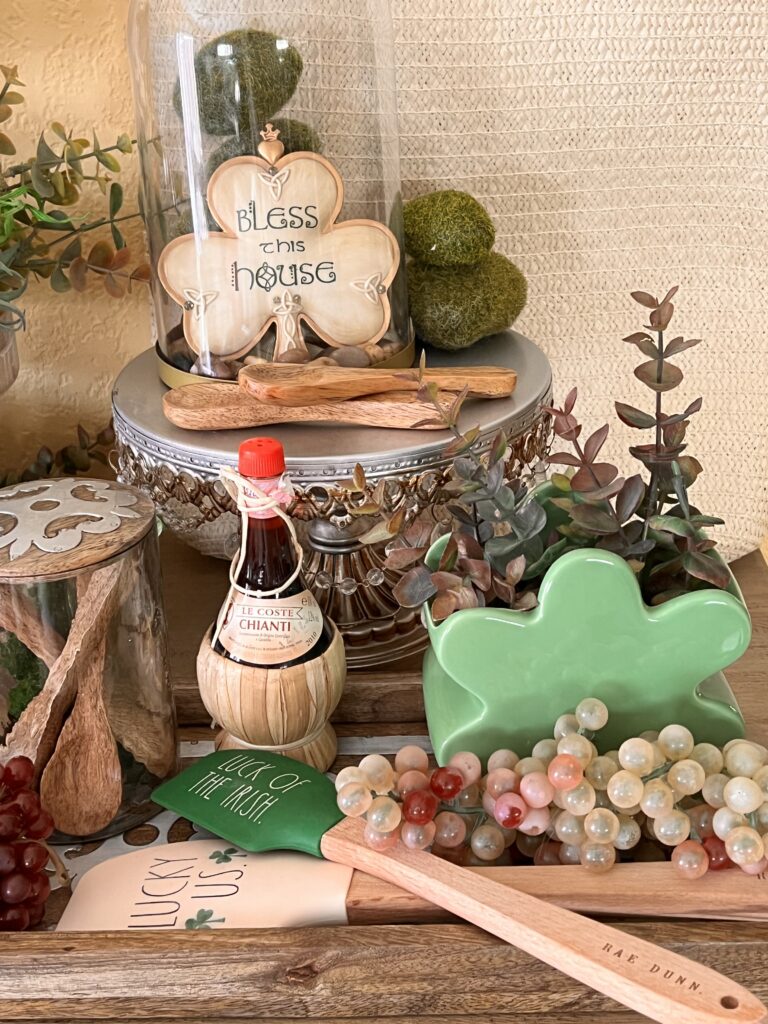 As someone who loves to decorate, you can imagine there is no holiday left untouched in my house. Decorating for St. Patrick's Day has not always been at the top of my priority list since it is a "one-day-holiday" kind of day. Being an Irish-Red-Head, however, there is a voice inside me that often says, "you need to do more". So this year I decided to do just that…my favorite word, More! LOL 
I love easy, neutral, elegant décor so I decided to stick with the basics: Go Green or Go Home!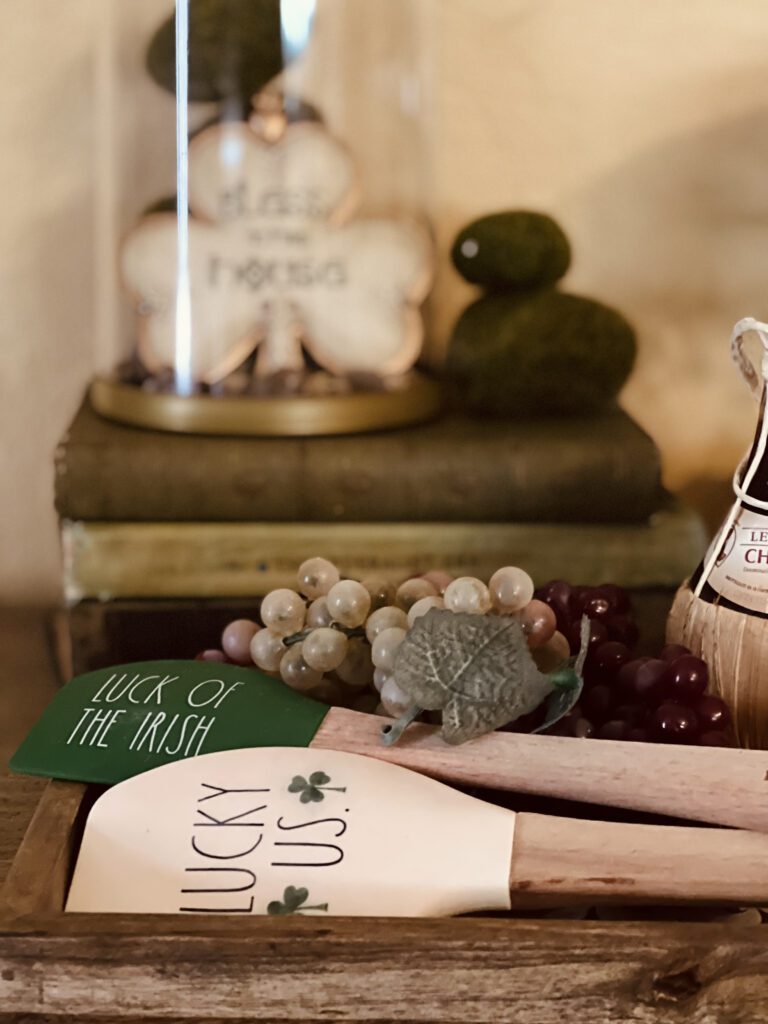 My Top 20 Easy, Elegant, and Neutral St. Patrick's Day Decorating Ideas:
20 Easy St. Patrick's Day Décor Ideas: Elegant and Neutral
Shamrock Planter filled with Eucalyptus
St. Patrick's Day theme cookware – like my Rae Dunn Spatula set, useful and can be used for décor when not in use! 
Succulents – they are green, they are natural, the work! 
St. Patrick's Day confetti filled vase – I have a succulent filled vase shown here
Moss covered foam faux rocks
Pillow Covers – Pillows – perfect easy way to at a holiday touch!
Dollar Store: DIY Shamrock Sign / Wreath
Dollar Store: St. Patrick's Day Farmhouse style Sign
Dollar Store: Shamrock and gold glitter coin confetti (as shown used as vase filler)
Dollar Store: St. Patrick's Day DIY Craft Pot of Gold Sign/Wreath
Dollar Store: DIY gold painted bubble gum machine (filled with green/white M&M's)
Shamrock baskets (I have a few collectible Longaberger baskets I use every year)
Green books – stack and use for displays. 
Green book boxes – stack and use for displays and use for convenient hidden storage
Grapes – faux plastic green grapes, easy enough and always a great choice (I happen to have tons of fake grapes, so finding those in my house was easy!)
Shamrock shaped topiary wreaths from Target $3
Eucalyptus garland – green, natural, neutral, and stunning
Gilded Gold DIY mini succulent planter – Gold, green, good! 
Irish Celtic Blessing good luck shamrock ornament (I've had mine for many years – it says "Bless this home")
Wood serving trays & wood spoons – natural and neutral, useful and functional.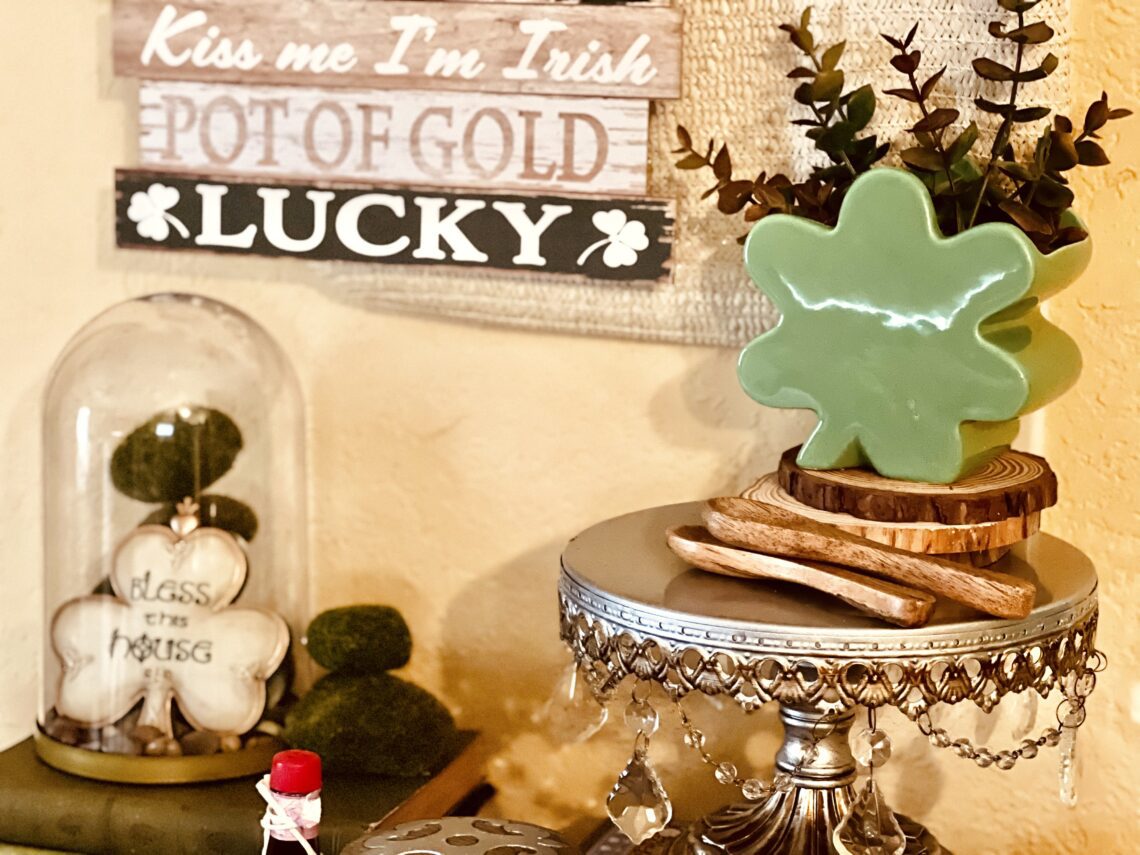 I created this simple and easy St. Patrick's Day vignette using dollar store finds, Target dollar spot finds, and of course some Amazon finds!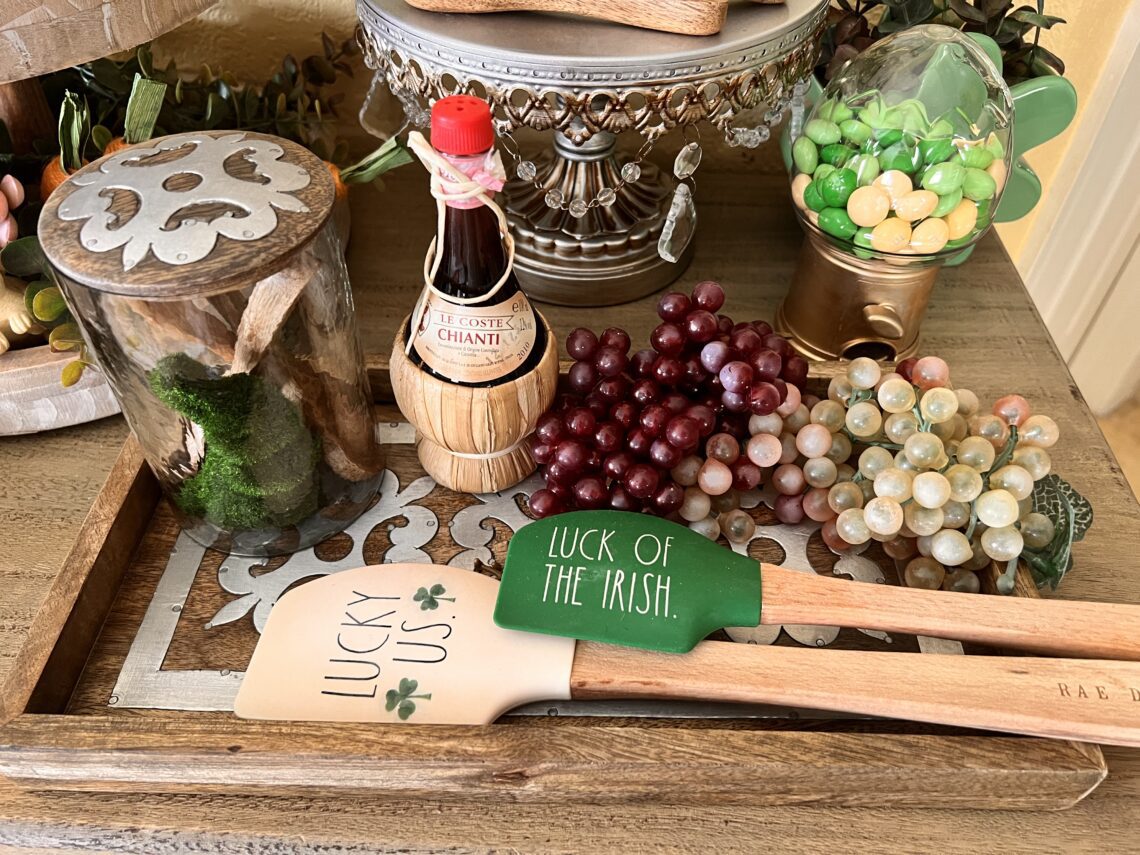 Book boxes are one of my absolute favorite things to use!