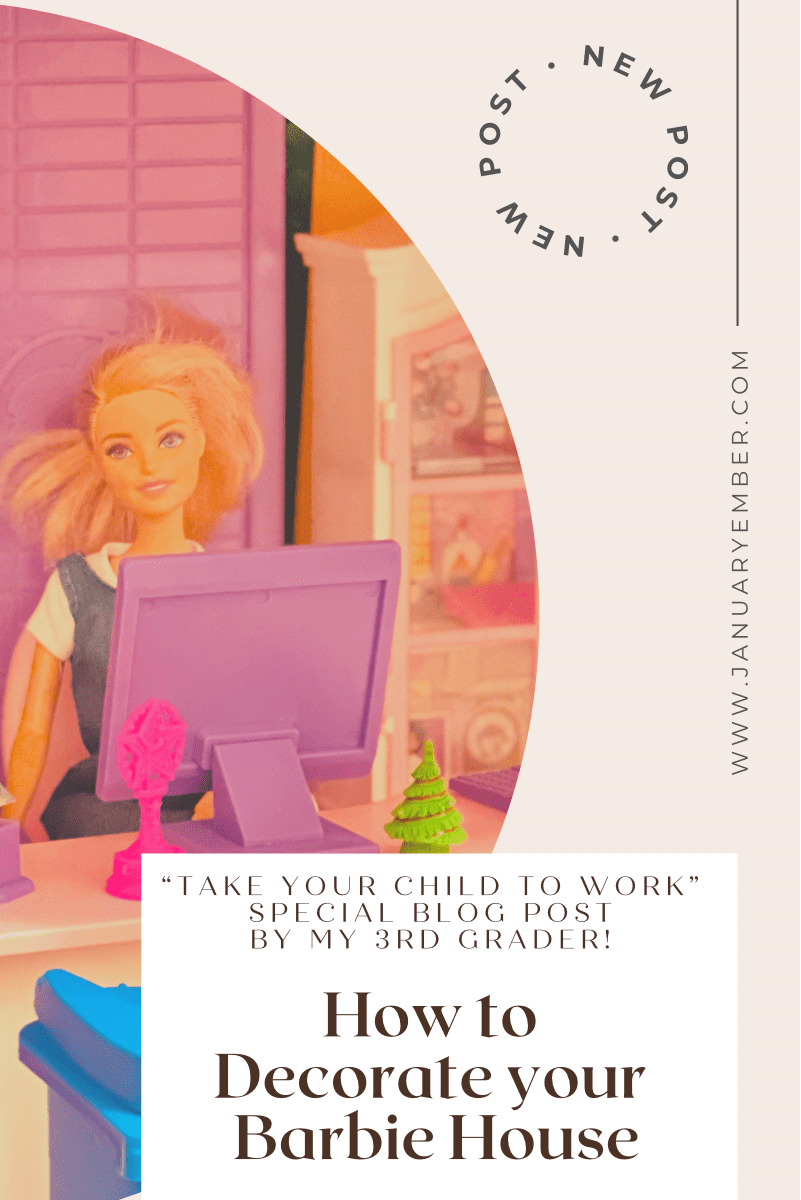 How to decorate your Barbie Dream House post by my 3rd grader
This post contains affiliate links. This means I may receive a small commission for purchases derived from those links at no cost to you. This helps support the blog. Thank you in advance for your support!
Today, is best day ever! It's "take your child to work day", so I am working with my mom. My mom does many jobs, but today she's working on her blog business. She had me brainstorm ideas on what I could write about so I decided to show you how to decorate your Barbie Dream House.
She showed me how she designs her website, and I helped her change the colors and styles of the page dividers. I helped her with all the kinds of colors and learned all the different ways to uses page dividers. I chose a pink rhombus design with text in the middle.
Mom decided I would learn to write and design my own blog post. I want to share how I decorated my Barbie Dream house. The house has three floors, a pool on the second floor, and a garage.
The Barbie Dream House has been redecorated a lot. I got a lot of new furniture for Christmas so I had to decorate again!
Before - the office was upstairs. After -the office was moved downstairs as a front desk for the lobby.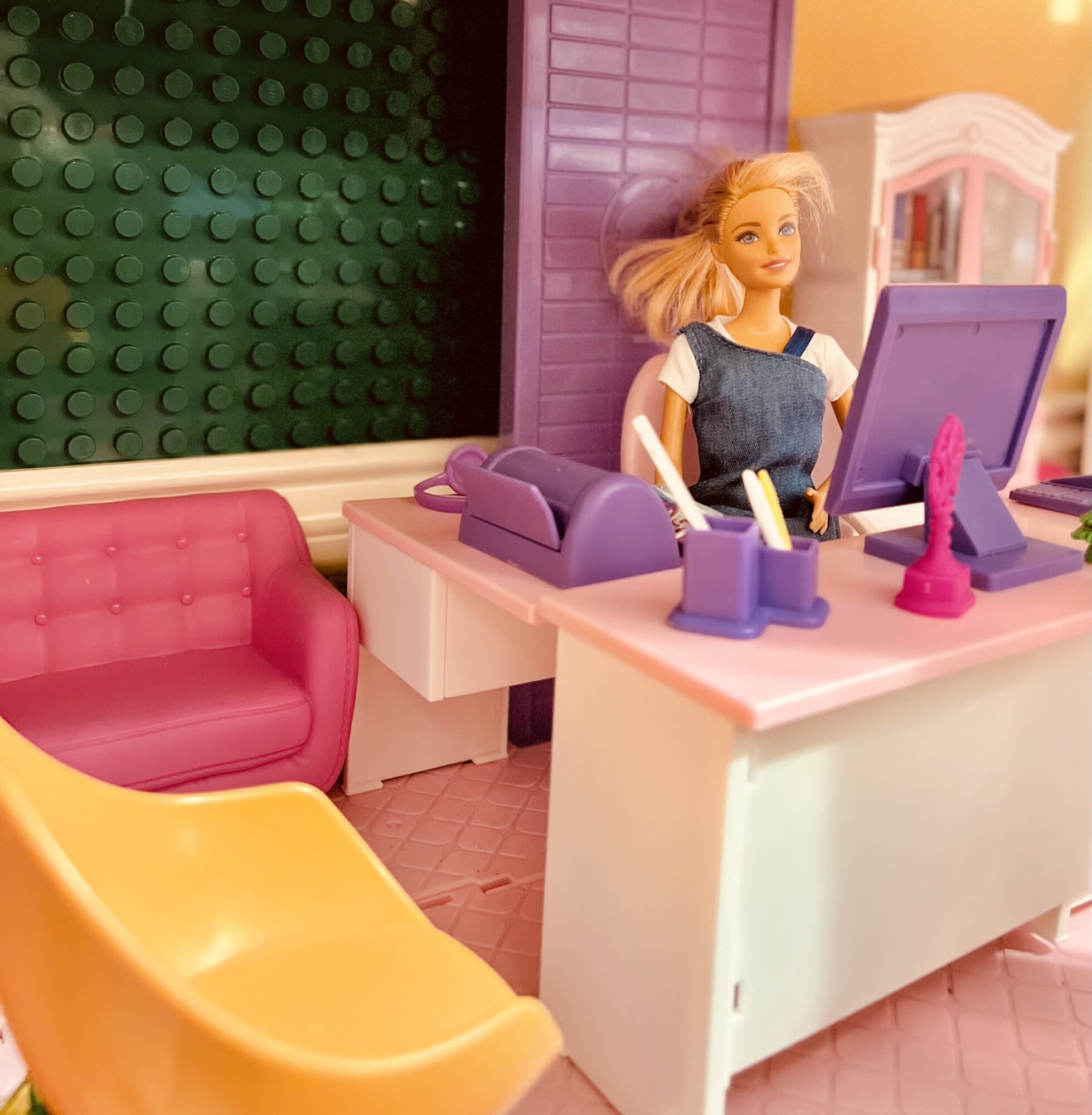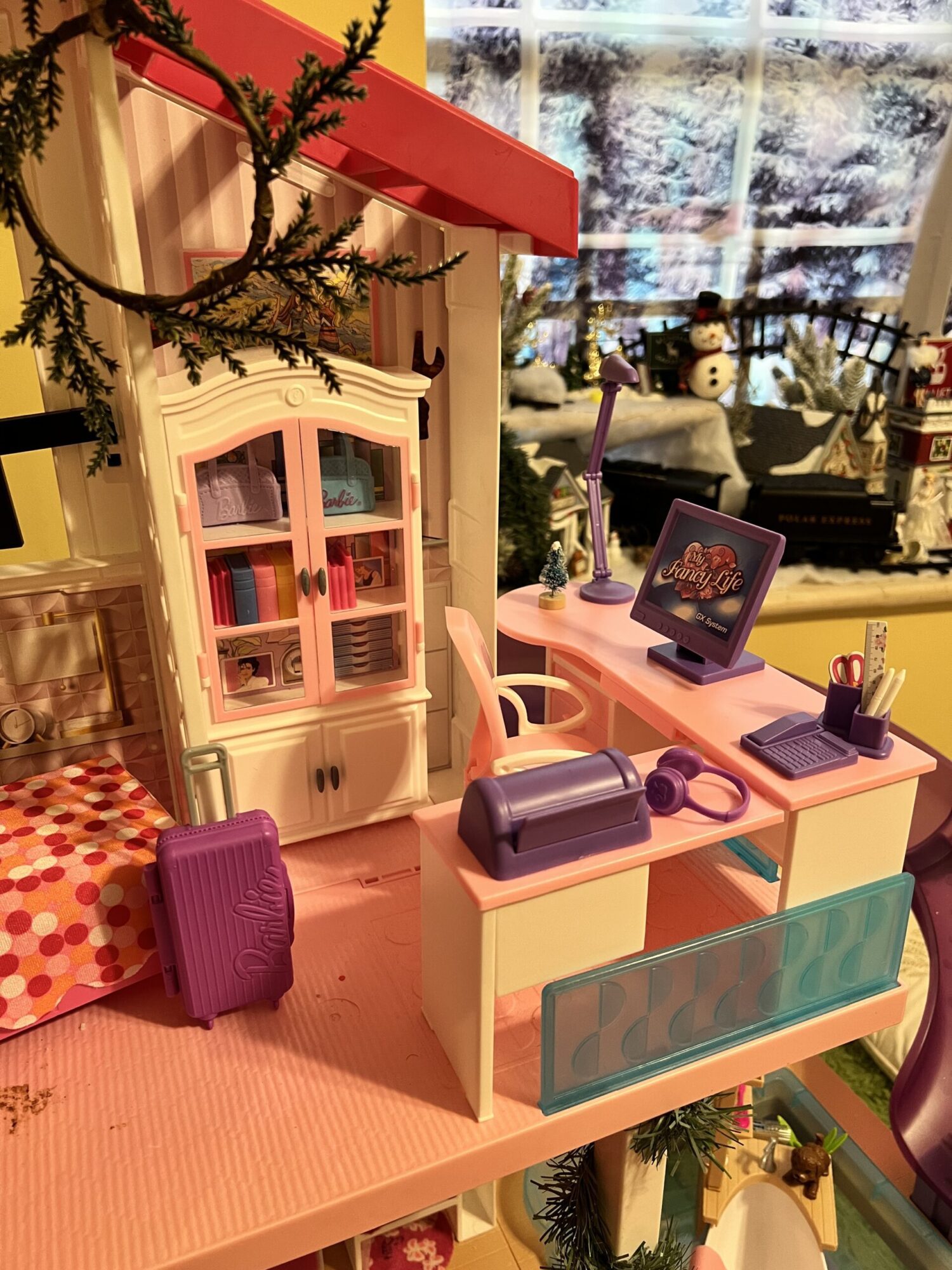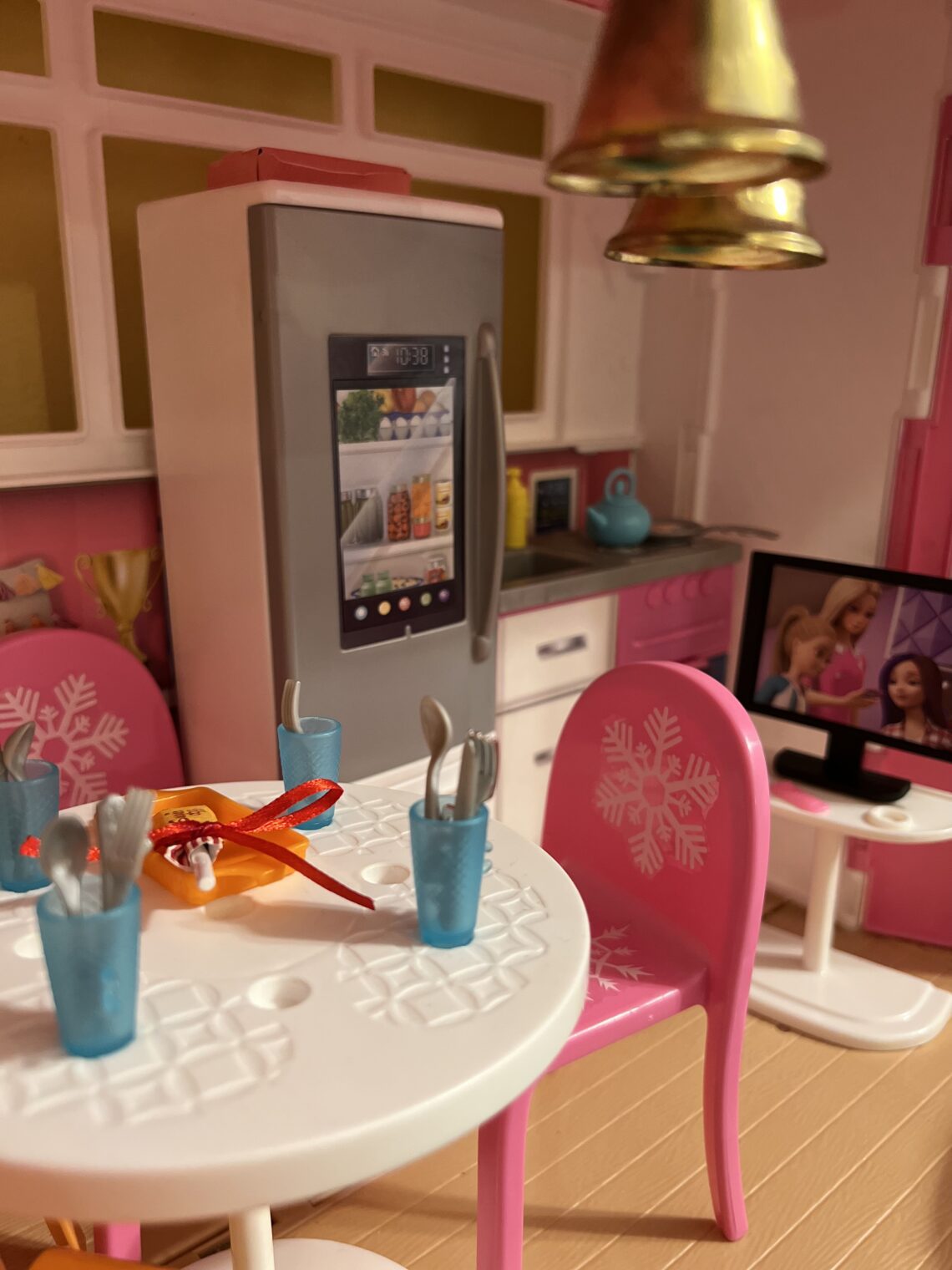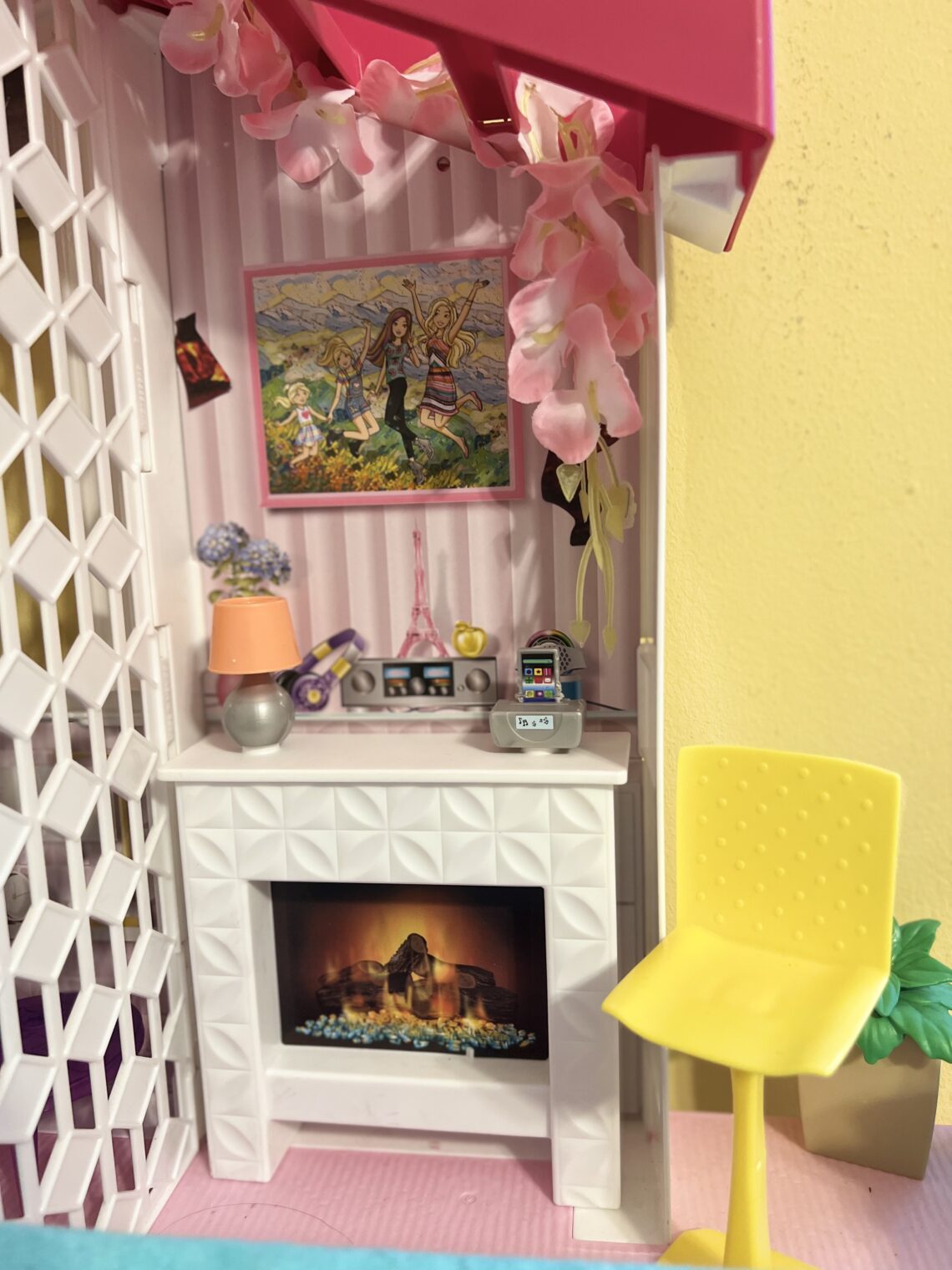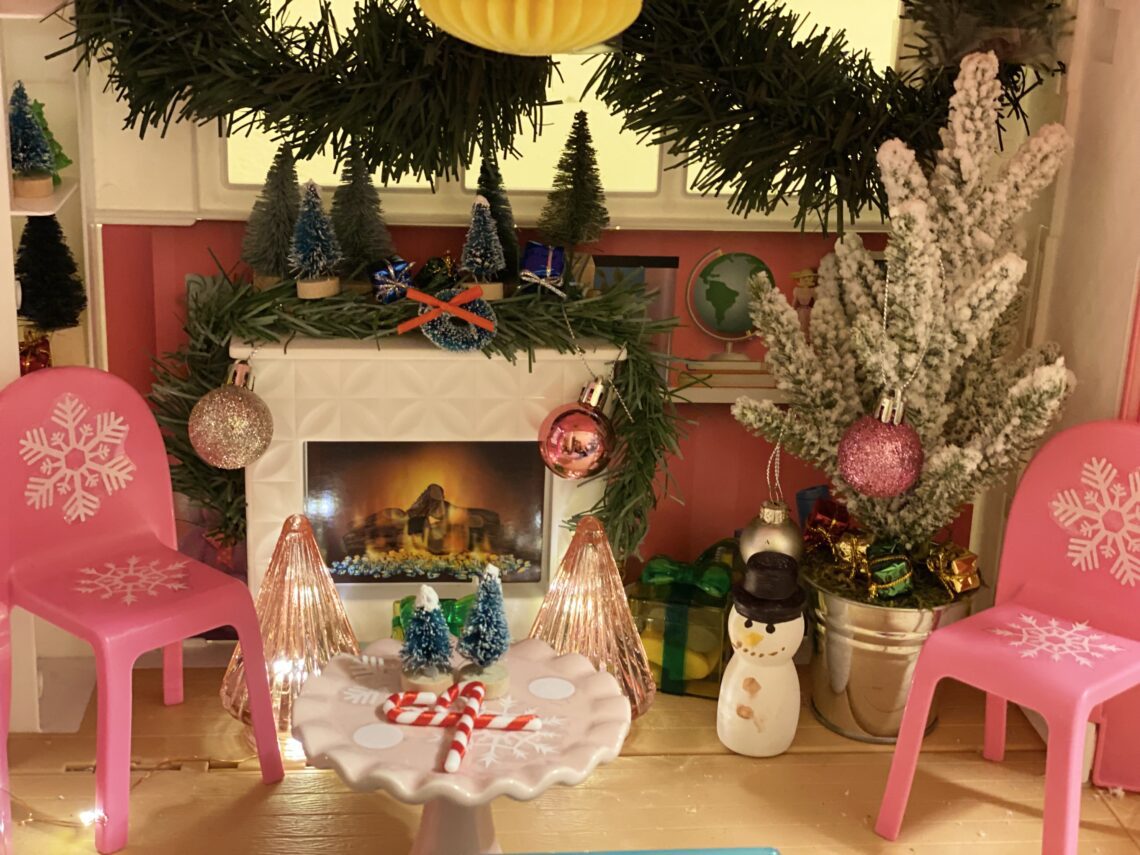 Don't be afraid to move things around in your Barbie Dream House and decorate for Christmas!
I turned the garage into a bedroom and a little playroom.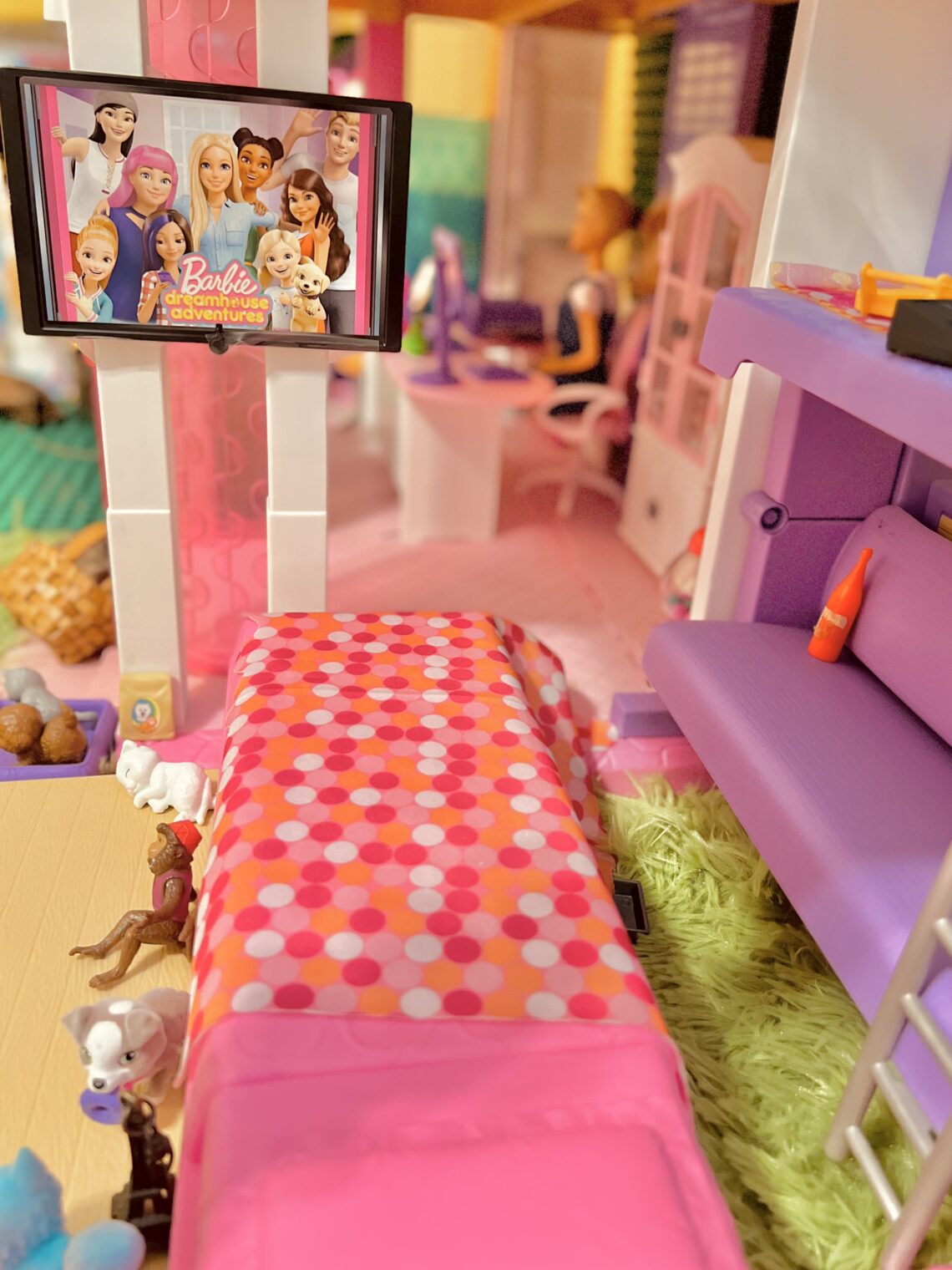 I turned the pool into a little kid's bedroom, the spa is next to the kid's bedroom.
The bathroom is close to the kid's bedroom and the kitchen is close to the bathroom all on the second floor.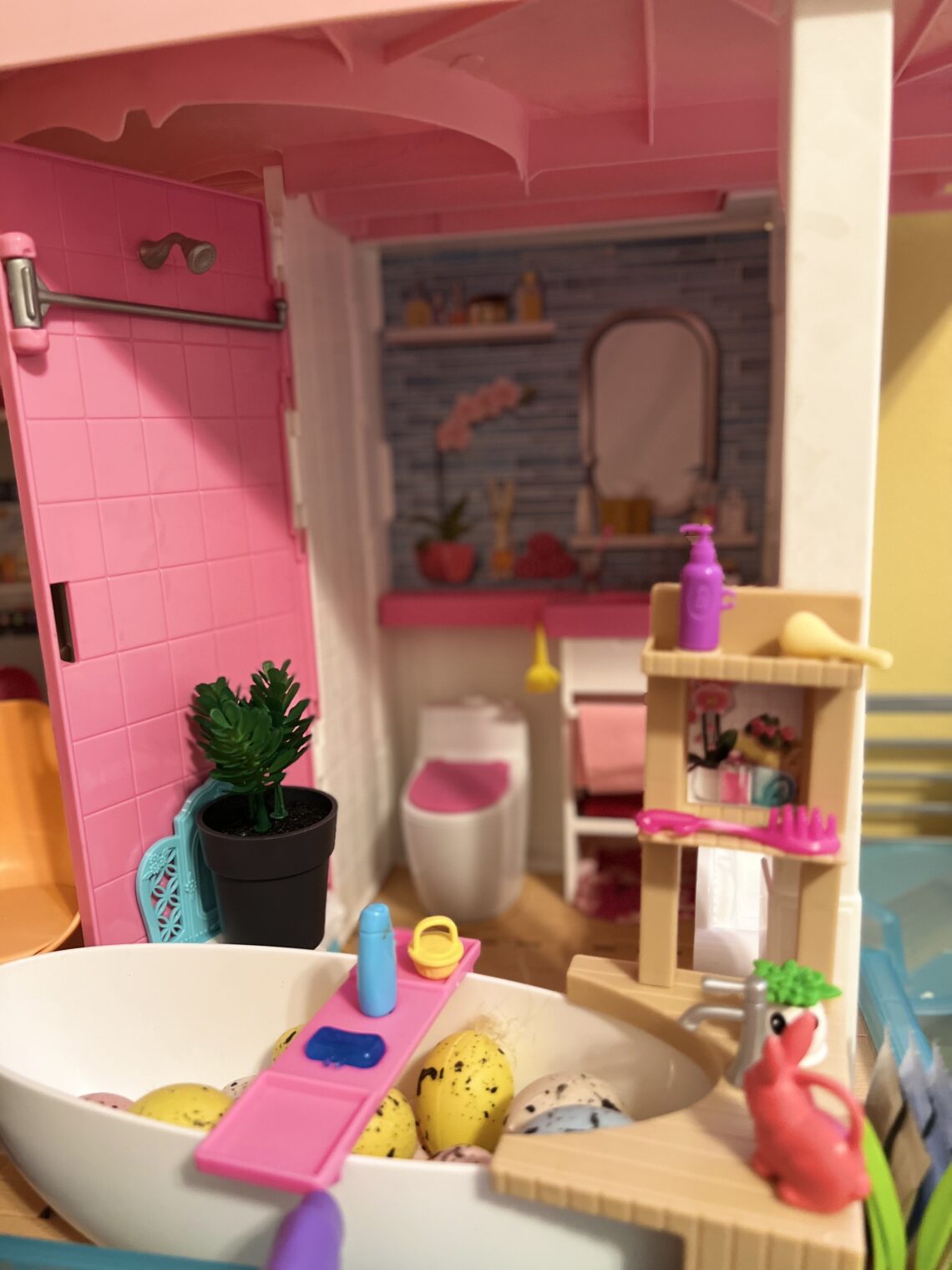 I really hope mommy gets me this new Barbie Dream House Shower set for my spa.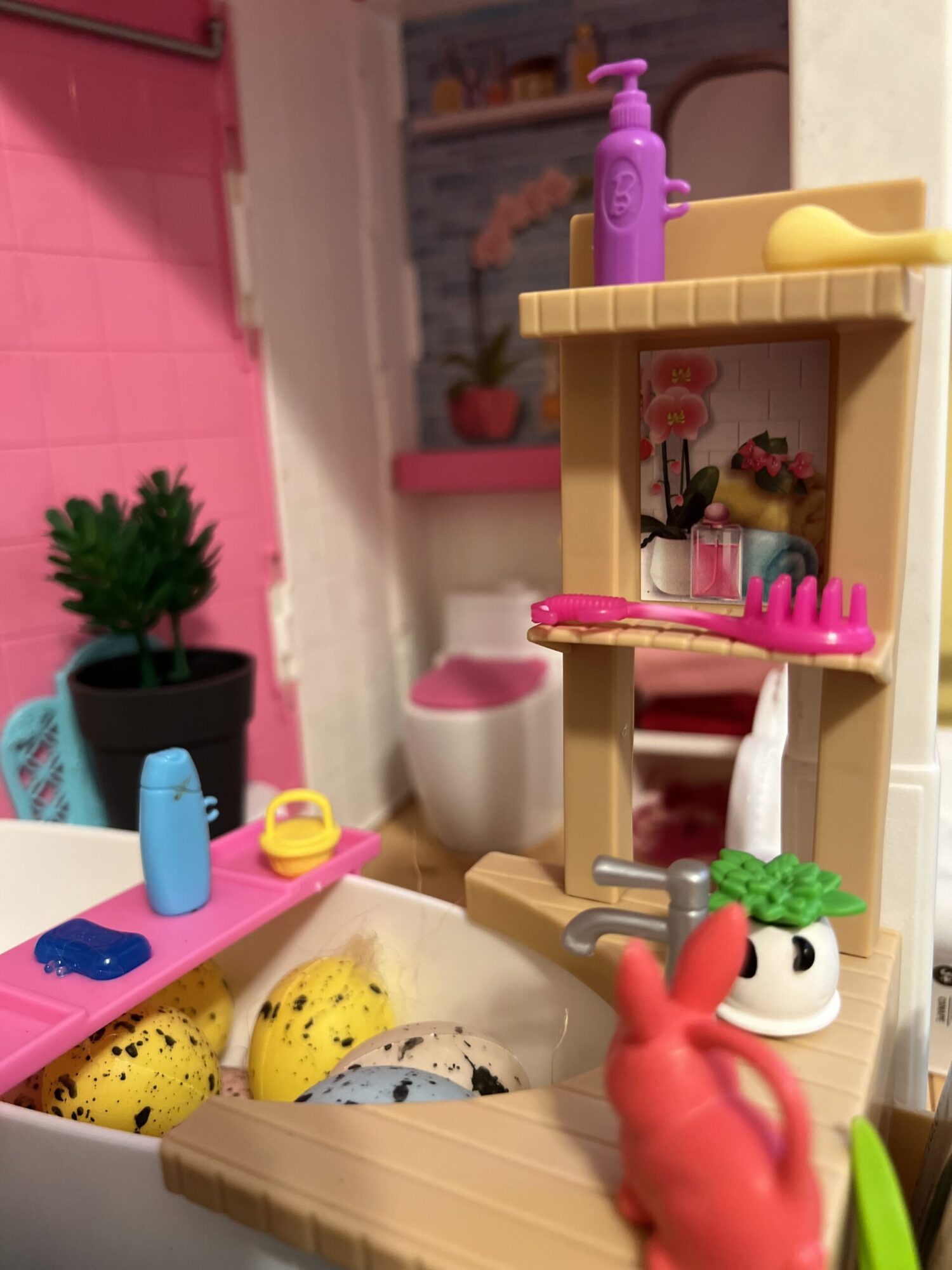 The third floor is now the living room. Next to it is the massage table  in front of the fireplace.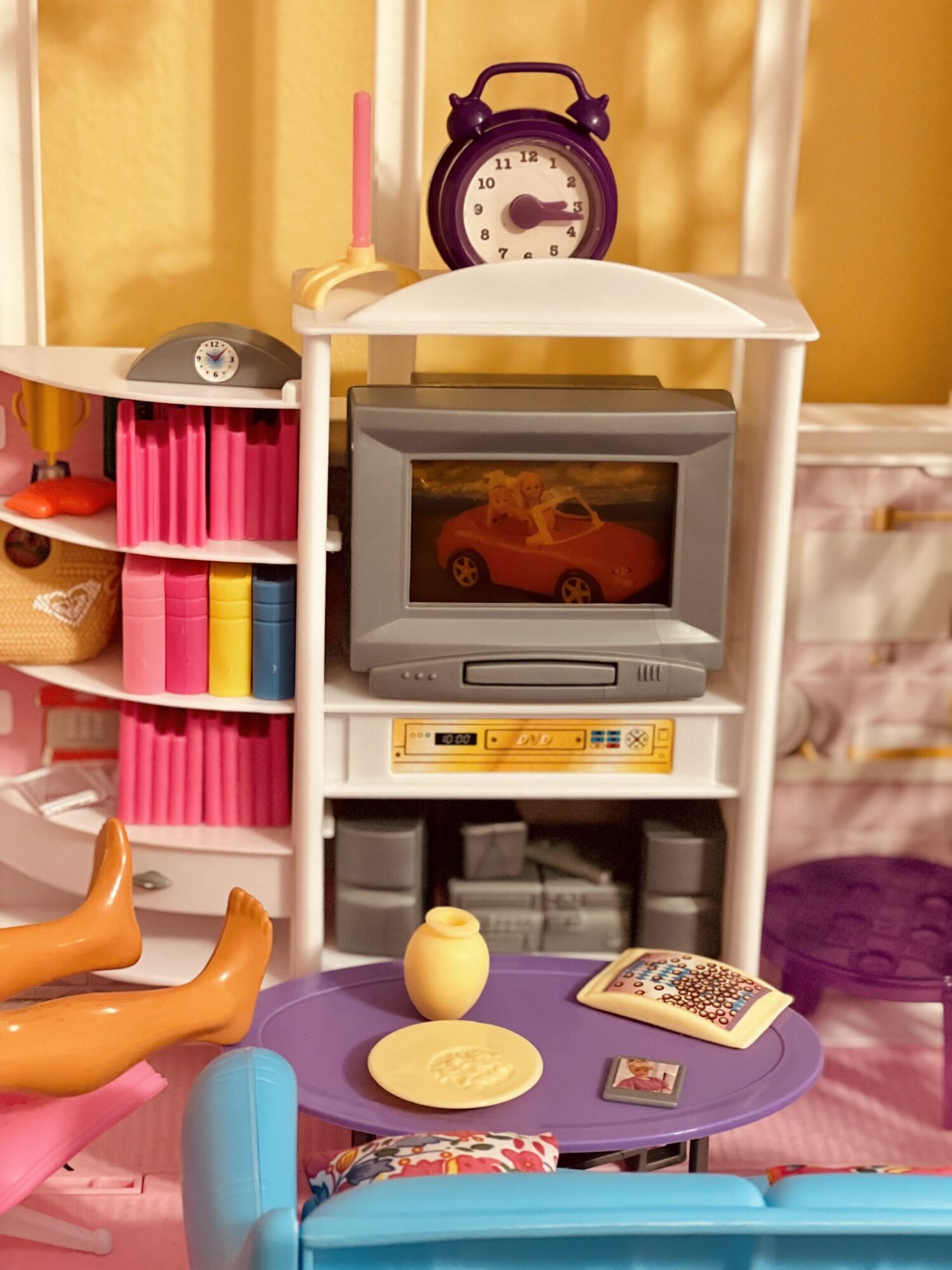 The first floor is now where the office is but it is used as a front desk because the Barbie house is now decorated has a Barbie hotel.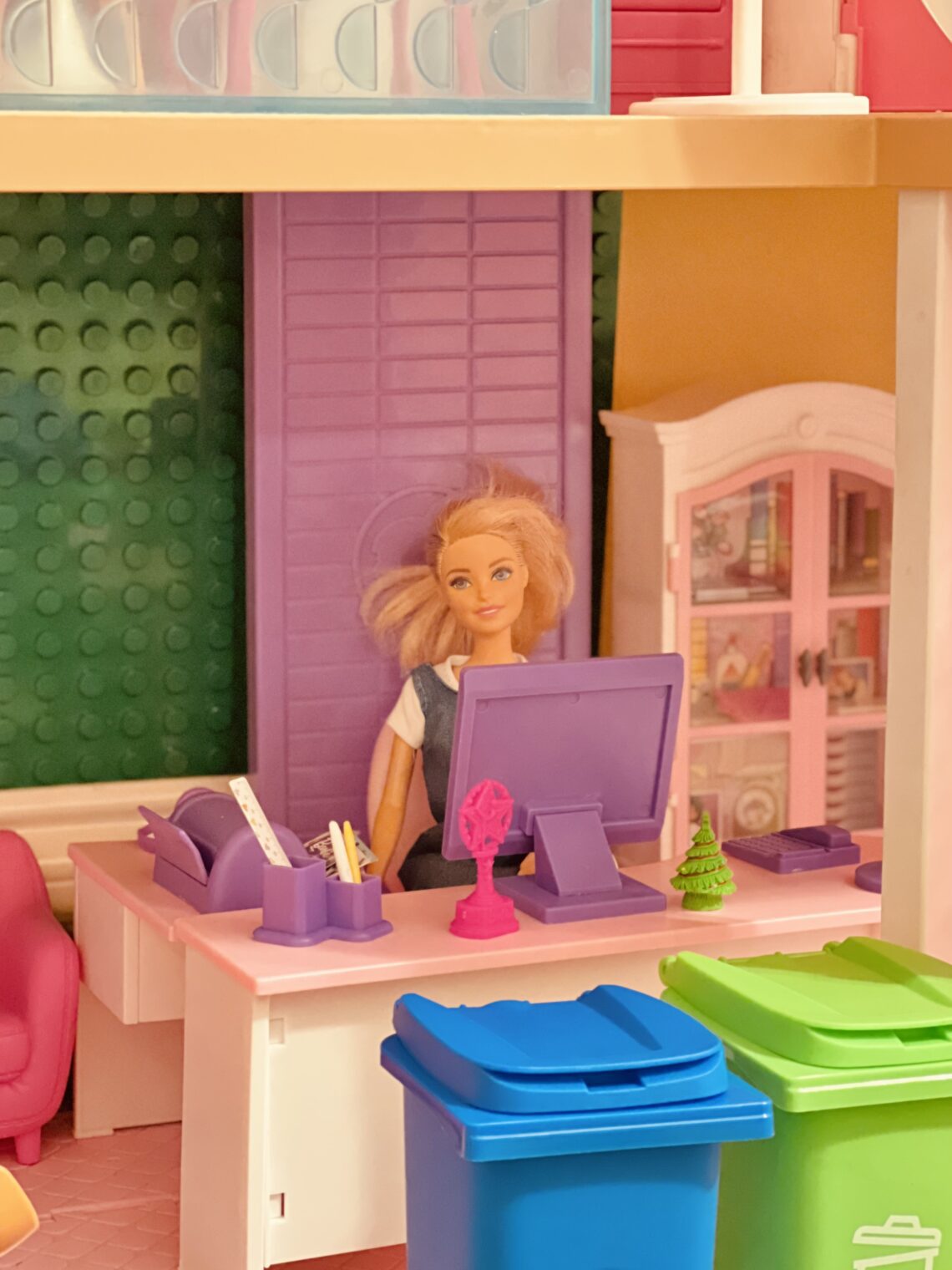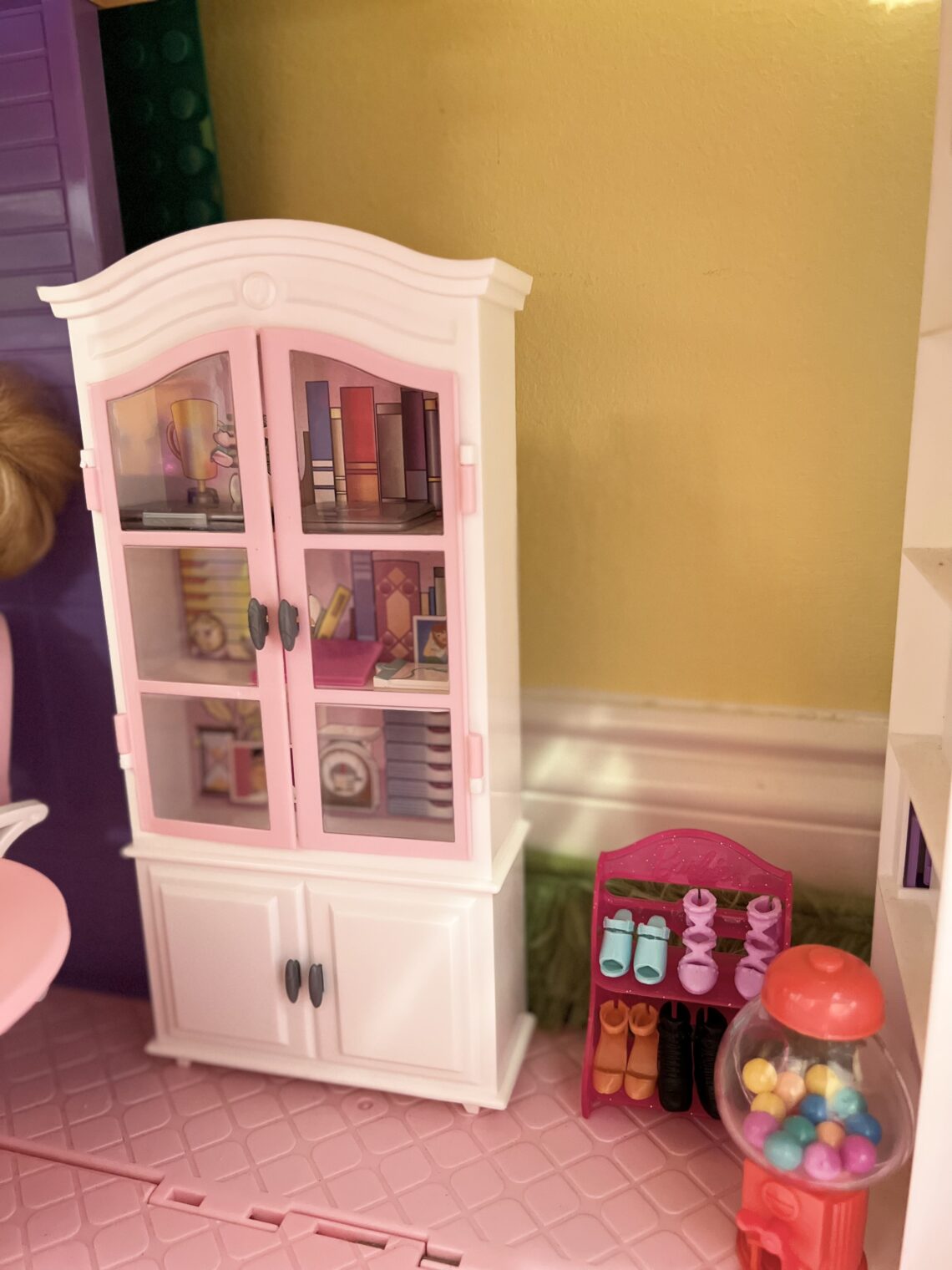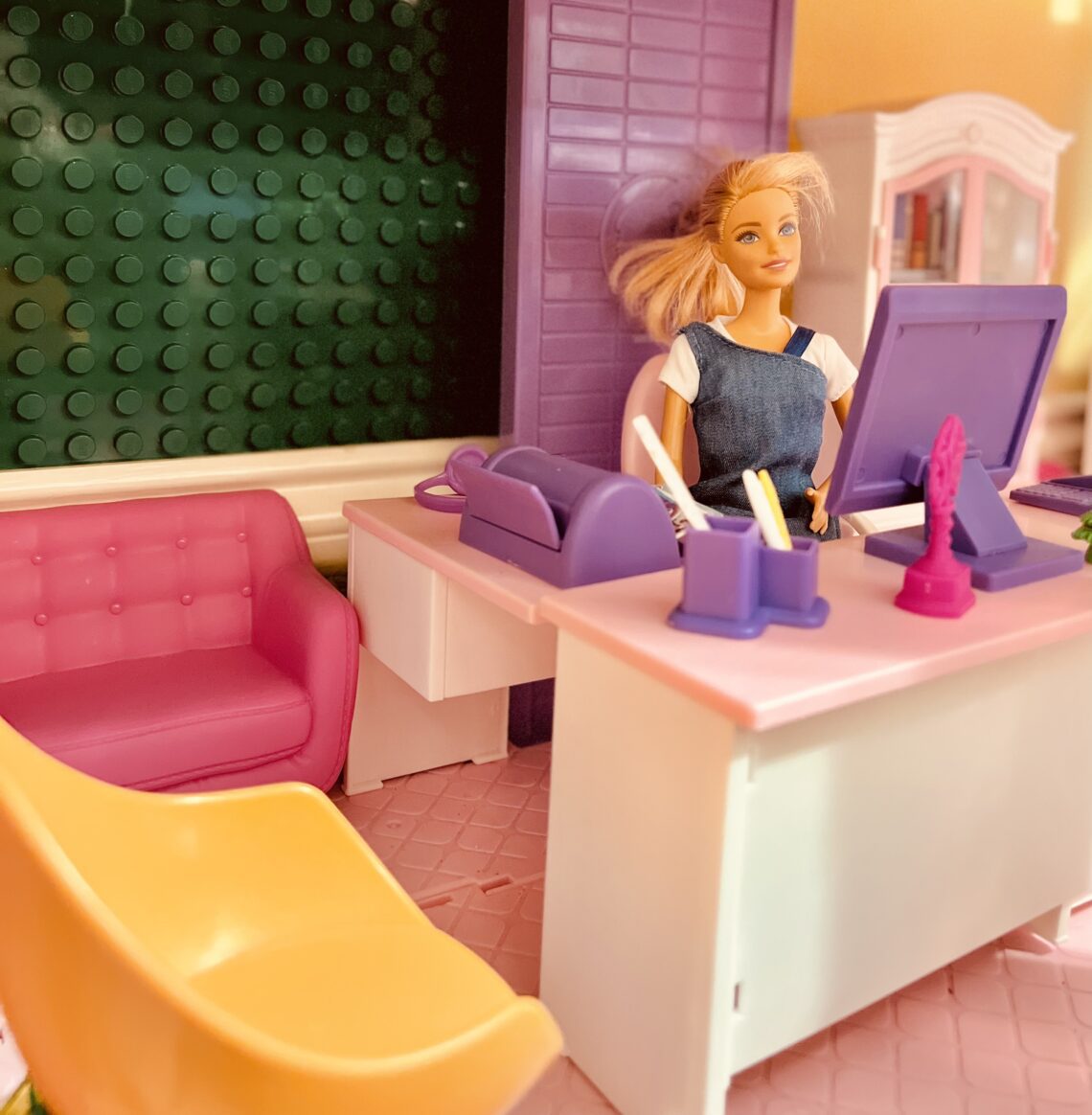 I also made my own porch light for the Barbie Dream house from a piece of a broken lamp.
Thank you for reading my blog post about how I like to decorate my Barbie Dream House. I am 8 years old, in 3rd grade, and I really loved working from home with my mommy today! I thought it was going to be a free day but I learned a lot and had fun. Mom says next she will teach me how to make my own website so I can start my own blog with Froggy. 🙂 I hope you will subscribe to my blog too!