My pen name…why? Well, let's say for now, I've had my fair share of stalkers and crazies and I've seen the dark seedy underbelly of the Internet…hence, my other side, the right brain side that loves to create beautiful things, is coming forward to say hello. 
Right brain…say hello. 
Hello. My name is January Ember. 
January is the name my mother gave me, so that is who this girl is. 
Welcome to My world. I love to make all things look and feel magical. When you walk into each room in my home, they all tell a story…past, present, and future. They tell you about who I was, who I am, and who I want to be. 
Dress for the job you want, not the job you have!
I believe fashion and home design are one in the same. An expression of ourselves, who we were, are, and who we still want to become.
Home is where your heart is. I see those words everyday hung above my tv in my family room, one of my coziest and beloved spots in the house…you'll see many pics with that little piece of "clearance" art! 
Yes, clearance! I grew up as a very proud (humble)U.S. military brat! Sadly, the people who risk their lives for our freedoms don't always get the compensation they deserve, or the credit. 
To all of our veterans, families, who sacrifice, all my love and thanks always. So, yeah, we were always a budget minded, coupon clipping, goodwill shopping, loving family. But hey, I love a bargain!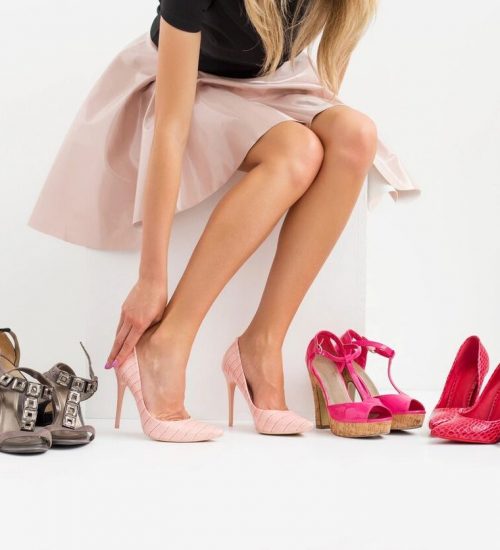 But I digress…Who am I? 
Let's start with words that come to mind as I look at my decor, my shoe collection, my clothes, me…it's all me…so here it is…
Classic, timeless, elegant, silly, nerdy, warm and cozy, loving, passionate, creative, fearless, fiery…shades of Red!
I love fashion, design, art, history, luxury, and sometimes…things that are just a little too much! And why not?
I'm the girl who always wanted to be an actress…president…who everyone said should've been an actress…a designer…a decorator…a Queen…president. 
Those words, should've been, always echo in my mind…
So let's see…I'm here to discover exactly who that is…who is it, that I "should've been"? 
I can't tell you much about who I, January, am…not yet…the journey begins…
Come with me as I discover who I am "supposed to be"!
Subscribe to my newsletter for new posts on decorating ideas, DIY projects, fashion finds and inspiration, creative design ideas and more. 
Life is beautiful, I believe we should live in a world that makes us feel happy! Let me help inspire you to create a life you love and a home that makes you smile every day!